Global nutrition group Glanbia has reported lower profits and revenues for 2020 but said it navigated the Covid-19 crisis well with the business portfolio delivering a resilient performance.
Glanbia said its profit after tax for the year to January 2 fell to €143.8m from €180.2m the previous year, while revenues dipped to €3.823 billion from €3.87 billion on a reported basis.
The company said its board is recommending a final dividend of 15.94 cent per share, which brings the total dividend for the year to 26.62 cent per share, in line with the dividend in 2019.
Siobhán Talbot, Glanbia's Group Managing Director, said she was exceptionally proud of how Glanbia's workers responded to the many challenges of Covid-19.
"Throughout the pandemic, we lived our purpose and our values, delivering essential, nutritious food during the most challenging of circumstances and proving the resilience of our business," Ms Talbot said.
"We delivered on our priorities of protecting our people, continuing the supply of food and maintaining our strong financial position," she added.
Ms Talbot said the company kept its operations running safely with the aid of enhanced health and safety measures.
She said that Glanbia's business portfolio delivered a robust operating performance supported by swift and decisive actions which resulted in improving trends across the group in the second half of the year.
The company said its Glanbia Nutritionals division reported a "robust performance", which drove like-for-like revenue growth of 10% on a constant currency basis from 2019.
But its Glanbia Performance Nutrition division was impacted by Covid-19 restrictions, in particular in the second quarter, and it saw a like-for-like revenue decline of 13.3% on a constant currency basis.
On Brexit, Glanbia said the the withdrawal of the UK from the EU had no material financial impact on the group.
Glanbia said it had adopted its procedures to comply with various regulations associated with the EU–UK Trade and Cooperation Agreement which has been applied provisionally since January.
It said it will continue to monitor the development of follow on agreements related to other aspects of EU-UK trade as well as future UK trade agreements with other countries which may impact Glanbia.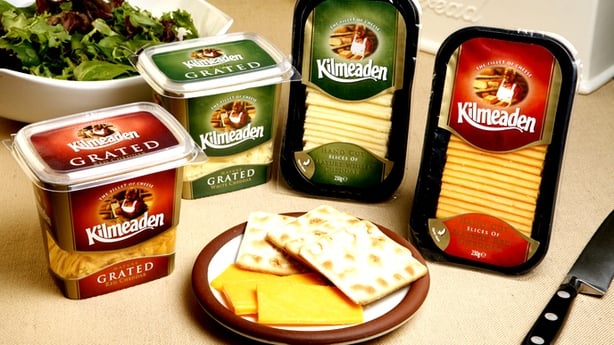 The company also said that its new cheese plant in Portlaoise, Co Laois is on track with construction largely completed at the end of 2020 and commissioning expected to be completed by the second quarter of 2021.
The new plant will further enhance its position in the mozzarella cheese category.
Glanbia's share buyback programme of up to €50m was launched in the fourth quarter of 2020 and the company said the programme will continue this year.
Looking ahead, Glanbia said it expects the disruptive impact of Covid-19 will abate during the course of 2021 and it expects adjusted EPS to increase by 6% to 12% on a constant currency basis.
"We anticipate that 2021 will see consumers continue to focus on health and wellbeing: prioritising functional nutrition including immunity enhancing products; maintaining a healthy weight; and supplementing protein-rich foods to support performance and healthy lifestyle goals," managing director Siobhan Talbot said.
"This positions Glanbia very well for the future given our core focus on nutrition, health and wellbeing," she added.
Glanbia shares were lower in Dublin trade today.