A new study has found that 58% of businesses face a number of significant barriers in relation to the adoption of technology, despite a willingness to invest.
Cost is the highest obstacle (37%), but trust in suppliers (36%), integration with older systems (32%), and having the right in-house capabilities (28%) are also common issues for SMEs wanting to invest.
The study from Vodafone Ireland, working in collaboration with economist Stephen Kinsella, investigates the impact of Covid-19 on the Irish SMEs sector.
It also aims to benchmark the country's performance against European markets.
From a European perspective, Ireland sits mid-table for the level of digitalisation of its firms versus other European countries, coming behind Denmark, Croatia, Malta, Latvia and Lithuania.
49% of Latvian firms, for example, are described as having a high use of technology, compared to just 31% of Irish firms.
Meanwhile only 19% of smaller Irish firms are "highly digitalised", while just 24% of larger firms are.
Today's report also shows that while Ireland experienced large amounts of volatility caused by Covid-19, both Germany and the wider EU experienced a degree more since February 2020.
The latest Economic Policy Uncertainty Index shows Ireland at 285, Europe at 327, and Germany at 387, highlighting a remarkable difference in the levels of uncertainty in Ireland, relative to Germany.
Anne O'Leary, CEO of Vodafone Ireland, said the tenacity, determination and innovation of Irish SMEs to carry on and to turn uncertainty into opportunity came through strongly in the study.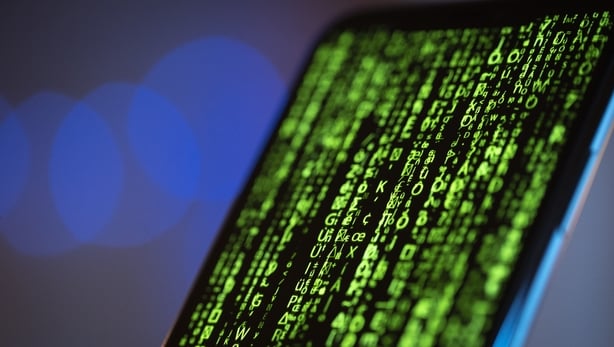 "After some big changes to the way we work, many organisations are now doing business safely and successfully and thinking about what comes next. Digitalisation was identified as a key driver for this recovery, with noteworthy growth potential for Irish SMEs who engage in digital transformation," Ms O'Leary said.
But she noted that due to the demographic make-up of Irish SMEs - of which the vast majority are micro-businesses - their ability to make the capital investment required is challenging.
"Therefore, as the cornerstone of Ireland's economy and a core driver of post pandemic economic recovery, it is of the utmost importance that financial support and practical policies are in place to allow SMEs invest in digitalisation and compete with EU and global SMEs within the digital economy," the Vodafone Ireland CEO added.
Economist Stephen Kinsella said it is clear that technology was and is a key enabler of business adaptation throughout the pandemic, with many SMEs recognising the need to make significant changes to their digital infrastructure.
"The trends around innovation, investment, and new market entry, enabled by digitalisation were apparent before Covid-19, but have been accelerated by the pandemic," the economist said.
"In addition to challenges to the adoption of new technologies, SMEs see a significant need to upskill employees in the coming years, especially in relation to digital skills. One quarter of SMEs lack confidence in the digital skills of their employees and almost half plan to invest in digital skills training and development. This rises to 65% for larger SMEs," he added.