The National Broadband Plan (NBP) network could in time be capable of handling data speeds of up to 25Gbps, a senior telecoms executive has said.
Phil Siveter, who is the CEO of Nokia in the UK and Ireland, said the network will initially be offering 1Gbps speeds with the potential to expand to 10Gbps.
But he added that in time, that could increase even further as technology comes on stream.
"From a technology point of view actually we are in this space talking about 25Gbps," he told RTE News.
Nokia is one of the partners in the National Broadband Ireland (NBI) consortium that is currently building out a new high-speed broadband infrastructure to 544,000 premises in rural Ireland.
Mr Siveter said the NBP network, when completed, will be "game-changing in nature" and will provide a fundamental footprint for connectivity but also for enhanced services for the public sector and industry, as well as potentially providing a backbone for 5G mobile services.
He said 5G will require the connectivity to be backed up by a fibre network backhaul.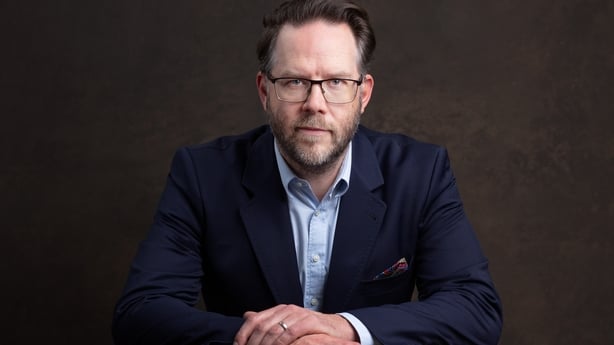 The Nokia boss indicated that from his company's point of view the rollout of the broadband plan had been smooth so far.
He said neither Covid-19 nor Brexit had proven a difficulty in terms of getting personnel and equipment into the country for the build.
"As a global organisation we have a global logistics programme, we have global support programmes and we have a global organisational support team remotely and have worked in that way for many years," he said.
"Like many companies we have been planning for Brexit for a long time and…because we have this global logistics supply chain we're well used to putting and moving equipment over large distances through many countries."
The Government has said it would like to try to speed up the rollout of the NBP to allow it be completed earlier than the planned seven-year timescale.
Mr Siveter said that from a technology point of view Nokia will work closely with NBI to understand how best it can support that, if it is sought.
But he said he couldn't see any reason why a coherent plan could not be built to do what is required for the customer.
He said Nokia is also supporting all the Irish mobile network operators with their rollout of 5G.
"That speed of getting 5G to market is important for the consumers," he said.
Mr Siveter said Nokia is doing a lot of work around the business cases for 5G use by businesses, particularly in physical industries that don't use the cloud.
This includes working with an Irish manufacturing plant on proof of concept of using 5G in its facility.
He also said that Nokia is in the early stages of tendering to be involved in the ESB's rollout of a smart grid.