Irish airlines could suffer a fatal blow if they lose out on a second consecutive summer season, after a year of almost zero revenue and inadequate financial support from the Government, the Irish Airline Pilots Association has said.
IALPA President Captain Evan Cullen made his comments as he addressed the Oireachtas Transport Committee.
Captain Cullen cited recent comments by Tánaiste Leo Varadkar warning that international travel was unlikely to reopen until sometime in the future, but certainly not for the summer. 
Captain Cullen, who represents 1,200 Irish based pilots, noted that Irish airlines rely on summer bookings to make enough money to tide them over the loss-making winter season. 
"The loss of a second consecutive summer season - coming after an entire year of practically zero revenue will prove fatal for airlines that have already depleted their cash reserves," Captain Cullen warned.  
He also stressed that IALPA supported measures to suppress the virus. 
But he dismissed the €80m support package for the aviation sector announced in November as "essentially a grant for Ireland's airports, the majority of which are state-owned." 
"The funds left over for the airlines may have, at best, covered a few days worth of losses," he added. 
Captain Cullen cited airlines in other countries which had received government supports including Lufthansa (€10 billion), Air France (€7 billion), British Airways (€2.5 billion)  and Air Portugal (€1.2 billion).
He also noted that the British government had lent €670m to Ryanair, an Irish company, "such was the value they placed on their contribution to the UK economy".  
"Why does Ireland remain an outlier as the only European country to not provide meaningful financial aid to its indigenous airlines," he queried. 
Captain Cullen warned that airlines planning for their vitally important summer schedules would soon have to make hard decisions based on expected market conditions, and that the window for decisive action was fast closing.  
"Our Government needs to understand that creditors and airline owners will not allow for yet another lost summer. They will cut their losses and move their money and assets that support aviation. The market will not save Ireland's airlines, " Captain Cullen warned. 
He concluded by warning that if international travel must be suppressed into the future, then significant financial aid for Irish airlines is the only option available to avert sectoral collapse.  
Airlines were intrinsic to the success of an island nation like Ireland, bringing foreign direct investment, and an estimated €10 billion into the Irish economy annually, Captain Cullen pointed out.
"It is an economic fact that if our airlines are allowed to go out of business, the consequences for the Irish economy will be devastating," he stated.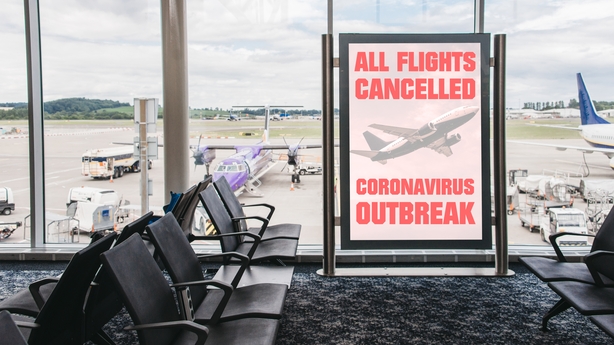 Meanwhile, Fórsa National Secretary Ashley Connolly told the Oireachtas Transport Committee today that thousands of aviation jobs remained at risk unless the state acted immediately to support the sector.  
Ashley Connolly called for a European "short time working" scheme to underpin jobs, protect aviation infrastructure and ensure the survival of a viable post pandemic aviation industry.  
She said it was almost certain that avioation would be among the last industries to emerge from the crisis, but claimed recommendations of the Taskforce for Aviation and from the Oireachtas Committee had been "largely ignored" - placing at risk the industry and the connectivity it supported. 
Ms Connolly called for a "flexible, industry specific approach" to income support schemes, saying the Employment Wage Subsidy Scheme as currently constructed lacked the flexibility to underpin employment relationships in aviation. 
She demanded an aviation income support scheme similar to one in Germany, "which enables employers to reduce hours rather than laying staff off, with Government income support for the time employees can't work." 
However, she reiterated Forsa's position that any supports to employers should be contingent on the avoidance of compulsory redundancies or offshoring of Irish aviation jobs. 
She also urged the Central Bank to adopt European Banking Authority (EBA) guidelines for the extension of mortgage payment breaks in 2021, which she said did not currently apply in Ireland.  
She described the application process here as "slow and onerous". 
"After 11 months of income reductions, and no early sight of recovery, this is placing avoidable strain on workers," she added. 
Ms Connolly noted that 11 months of pay cuts, lay-offs, redundancies and job insecurity - along with continued uncertainty about the future had put aviation workers and their families under massive strain, with those financial burdens set to continue for years.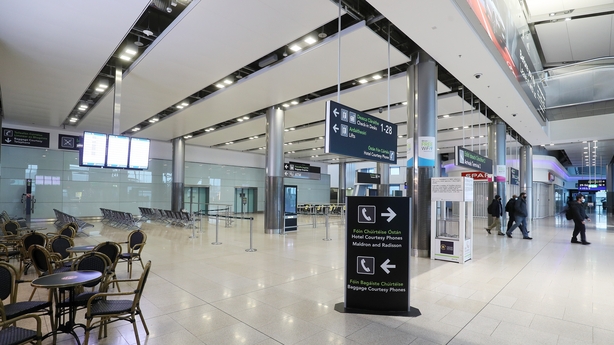 SIPTU aviation sector organiser Neil McGowan said the aviation industry had been brought its knees by the devastating impact of the pandemic, and described the outlook in the short to medium term as "bleak". 
Neil McGowan said state supports for the sector such as wage subsidies and assistance for regional airports did not go far enough. 
He also called for the Employment Wage Subsidy Scheme to be adapted into a short time working scheme based on the German model that would pay workers 85% of their pre-pandemic earnings.  
But he cautioned that financial supports for the aviation sector including the EWSS must be conditional on binding commitments from employers including that there would be no compulsory redundancies. 
He also said no worker should suffer any permanent reduction in pay or conditions unless by collective agreement while state supports were being claimed.
Mr McGowan also called for Shannon Airport to be returned to the management of the Daa. 
"The separation of Shannon Airport has not been a success, and the Covid-19 crisis has brought into question its longterm viability," Mr McGowan said. 
"Given its absolute importance to the region's economy, we believe it must be brought back into the Daa," he added. 
SIPTU also called for the introduction of a free rapid testing facility for all airport workers, and said aviation workers must be given the vaccine "at the appropriate time". 
He told the committee that all workers in the sector had experienced a significant drop in income and working hours, with thousand of others facing layoff or permanent redundancy. 
The role of aviation workers in facilitating essential deliveries of essential supplies including PPE and vaccines should be noted, he added.