Samsung has unveiled its new S21 range of flagship smartphones, including the new 6.8" Ultra model that is the first in the S range to comes with a stylus.
All of the new devices in the S21 series are 5G ready and have undergone design and imaging changes.
However, the handsets will no longer come with an in box charger or wired headphones, in what Samsung claims is a move aimed at reducing its environmental footprint.
"2021 marks a new era for the Galaxy range," said Conor Pierce, Corporate Vice-President for Samsung UK and Ireland.
"We believe this year will be the real test of the power of 5G and we are committed to getting it in the hands of the next generation of innovators. With 5G enabled across the entire S21 Series, Galaxy S21 5G and Galaxy S21+ 5G offer the latest flagship experience to help you get the most out of every moment."
Normally Samsung unveils its latest premium mobile phones around the Mobile World Congress (MWC) in Barcelona in February.
However, this year it has opted to launch the range a month earlier, as MWC is not taking place until June due to the Covid-19 pandemic.
The top of the range S21 Ultra 5G comes in black and silver and is covered in the toughest Gorilla Glass available.
It features a 6.8" Dynamic AMOLED 2X screen with a 120Hz refresh rate for smoother scrolling and game play.
The quad camera system has also been improved, with a new 108MP pro sensor that enables 12bit HDR images to be captured.
All lenses on the front and rear also allow video to be shot at 4K 60fps and the main camera features a dual telephoto lens, one with 3x optical zoom and the other with 10x.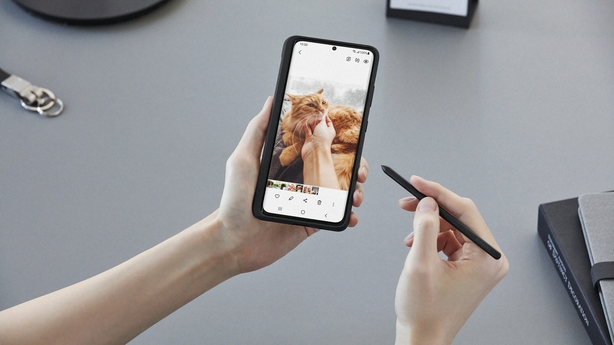 It is the first time that the S series has included a stylus, a signal perhaps that Samsung may be working towards doing away with its Note series, industry watchers say, so that it can target its expensive folding screen series of devices at that segment instead.
"We've made the bold decision to expand the S Pen experience to Galaxy S21 Ultra, and plan to expand the S Pen experience across additional device categories in the future," said TM Roh, President and Head of Mobile Communications Business, Samsung Electronics.
"We remain committed to providing the best mobile experience to our consumers and will continue to actively listen and consider consumer feedback in our product innovations."
Pre-orders for the S21 Ultra 5G open today and the device will be available from January 29 from Samsung channels and retailers here, starting at €1,299.
Also in the range are the S21 and S21+ which come with 6.2" and 6.7" AMOLED 2X Infinity-O screens respectively.
They also boast a larger battery and redesigned triple camera systems, that include new features like the ability to take an 8K video snap and a new Director's View that allows you see the different shots available from the lenses and switch between them when recording video.
They will also be open for pre-orders from today with deliveries beginning on January 29, at prices starting at €879 for the S21 5G and €1,089 for the S21+ 5G.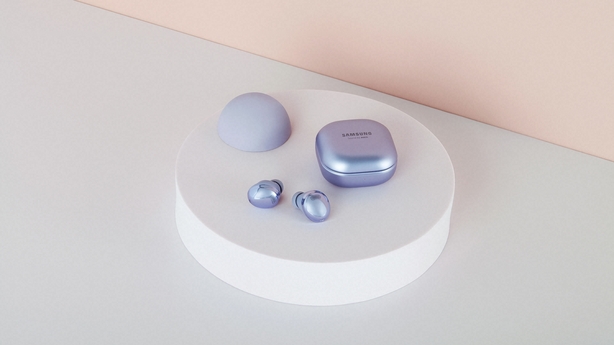 The South Korean manufacturer also launched a new range of wireless ear buds today.
The Galaxy Buds Pro come in a range of colour and include Active Noise Cancellation.
A range of SmartTags which can be used to track down and find missing items were also unveiled by the company.