Applegreen shares jumped over 40% as it confirmed that it is in advanced talks with a consortium including B&J Holdings and Blackstone Infrastructure Partners in relation to a possible cash offer for the company at a price of €5.75 per share. 
B&J Holdings is a 41.3% shareholder in Applegreen and represents the holdings of Applegreen's founders, Bob Etchingham and Joseph Barrett. 
Applegreen is the largest fuel forecourt operator in the country and the second largest in the UK and it employs 11,500 people between Ireland, the UK and the US. It had a total of 559 sites at the end of June. 
The company said that if the deal to take Applegreen private proceeds, B&J Holdings Limited would retain a significant equity stake in the consortium.
Bob Etchingham and Joseph Barrett would maintain their current management positions as CEO and COO respectively within the business, it added.
Applegreen said that having considered the possible cash offer carefully together with its advisers, its Independent Board said that if the consortium announces a firm offer it will recommend unanimously that shareholders accept it.
"The Independent Board believes the possible cash offer, if effected, would represent a compelling opportunity for shareholders in Applegreen to realise their investment at an attractive premium to the prevailing share price," the company said in a statement.
Applegreen's Independent Board is comprised of all of the directors of the company apart from Bob Etchingham, Joseph Barrett and Niall Dolan. 
The company said that while discussions are ongoing, there can be no certainty that a firm offer will be made for Applegreen by the consortium.
The offer represents a 48.2% premium to Applegreen's €3.88 closing share price yesterday.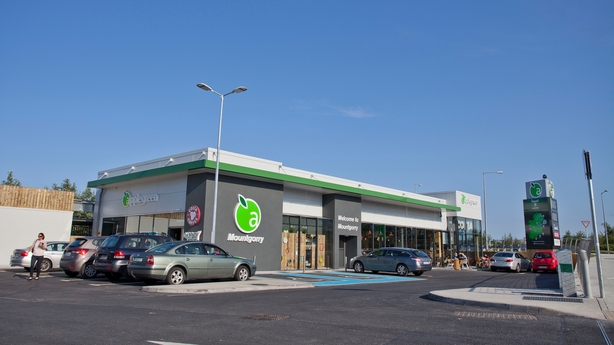 In September, Applegreen reported lower revenues and profits for the six months to the end of June as a result of the enforced Covid-19 lockdown in April. 
It said its revenue fell by 26.6% to €1.083 billion while its gross profits were down 23.1% to €206m. 
The company said its performance in the first six months of the year was "resilient" despite the unprecedented environment where Covid-19 impacted all of its markets. 
Shares in the company jumped in Dublin trade today.