New research reveals that 26% of remote workers have experienced a cyber-attack personally, while 45% of employers have asked their employees to use their personal devices for work since the start of the Covid-19 pandemic.
The research was commissioned by Microsoft Ireland and conducted by Amárach Research.
It surveyed 500 employees and 200 business decision makers in September about remote working, digital security behaviours and the concerns they now face.
The survey also shows that a quarter of remote workers worry about the security of confidential or sensitive data that they share with colleagues, while 20% feel their data is more vulnerable when working from home in the absence of normal IT supports.
While 76% of workers were surprised with how well they had adapted to remote working, one in five employees feel their data is more vulnerable when working from home due to the absence of regular IT supports.
The research also pointed to some potentially dangerous cybersecurity issues for remote workers including the fact that 30% of workers still use personal email accounts to share confidential work materials.
One third of workers also said they use the same password to log into work and personal devices, while 43 have no security restrictions when accessing work-related documents and materials remotely.
On employers' security practices, the survey found that 45% have asked their staff to use their personal devices for work since the start of the pandemic with 42% of employers yet to secure these.
Meanwhile, nearly a third of remote employees have unrestricted access to sensitive documents and information while 41% are finding it difficult to remain GDPR compliant because of the pandemic.
When asked about the future, 58% of respondents said they believe they will have a "hybrid workforce" in future as more staff work from home more of the time and others are in the office.
57% also felt more positive about using cloud-based services, including productivity tools.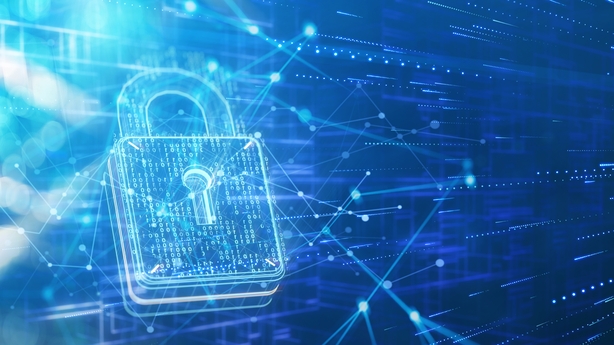 Des Ryan, Solutions Director for Microsoft Ireland, said that cyber hackers are opportunistic, skilled, and relentless and have become adept at evolving their techniques to increase success rates, whether by experimenting with different phishing lures, adjusting the types of attacks they execute or finding new ways to hide their work.
"While our physical work locations may have changed, our responsibilities in protecting organisational data and complying to data regulations have not," Mr Ryan said.
"Now is the time to address this with an increased investment in cybersecurity, secure devices, tighter policies, increased support, and education for employees so they can play an important role in not only protecting themselves but also their organisations," he added.