AIB said its performance in the third quarter was more resilient than it had expected with positive momentum reported on a quarterly basis.
In a trading update for the three months to the end of September, AIB said it remained comfortable with its full year guidance. 
AIB said it granted about 66,000 payment breaks to its customers since the outbreak of Covid-19. 
By October 16, AIB said that 3% of those customers remained on their first payment break, while 60% rolled off their first break without availing of a second payment break. 
Over 90% have returned to normalised payment schedules.
It also said that 37% of customers rolled on to their second payment break of which 23% remain on a break and 14% rolled off the break.
The bank said the overall level of roll-off has proved better than originally anticipated, adding that about 96% of customers on their second payment break are due to reach their expiry period by the end of 2020.
AIB said it is in "continual contact" with customers to understand if any further support measures may be required beyond this point. 
The country's largest mortgage lender said new lending was down 18% from a year earlier after a 27% fall in the first half. Net interest income for the nine months to September 30 was down 9%.
Rival Bank of Ireland also reported a better-than-expected performance this week, with its net interest income down just 2%. 
But both lenders remained cautious with AIB predicting that recently reimposed Covid-19 curbs would see the Irish economy contract again in the fourth quarter.
In today's trading update, the bank said its total income for the nine months to September fell by 11%. 
"While there is a high level of uncertainty as we face into the fourth quarter, total income has shown a level of resilience better than that anticipated at the onset of the Covid-19 crisis earlier this year," AIB said.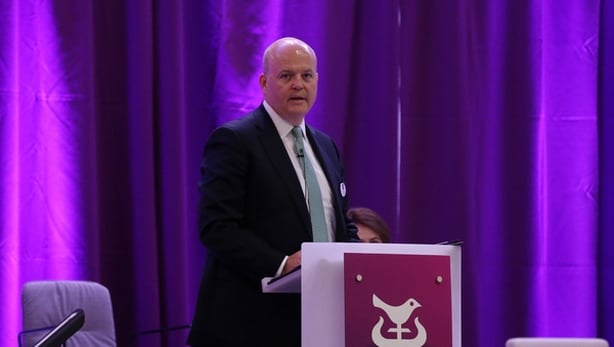 AIB's group chief executive Colin Hunt said the bank performed well in the third quarter and, generally speaking, economic indicators are proving more resilient than anticipated earlier this year. 
"However, we must acknowledge and continue to be vigilant to the significant uncertainties which persist both domestically and internationally," Colin Hunt said. 
"Our strong capital position enables us to deliver on our priorities to support the Irish economy, work with our customers as they deal with the challenges of Covid-19 and Brexit, support our colleagues and play our part in the communities in which we serve," he said. 
"We are actively working to best position the group to respond to the challenges and opportunities which will arise as the world emerges from this crisis," he added.
AIB said it took an additional €100m impairment charge and reiterated that the €1.3 billion it has put aside to date in 2020 would make up a significant majority of its provisions for the year.
The bank's core Tier 1 capital ratio - a key measure of financial strength - rose to 16.1% from 15.6% at the end of June, the highest of any Irish lender. 
In today's trading update, AIB said its customer deposits grew significantly this year to €78.2 billion in September from €71.8 billion in December 2019. 
"The upward trend in savings is likely to remain a feature while Covid-19 restrictions stay in place, as it is partly precautionary but also partly involuntary given the constraints on households' ability to spend," the bank stated.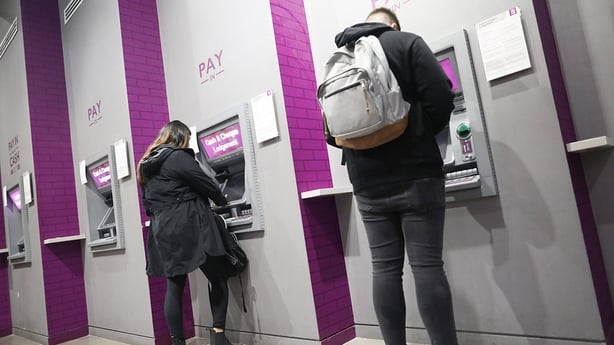 It also said that new lending in the third quarter of the year showed tentative signs of recovery with an 18% decrease compared to the same time last year, while in the nine months to September there was a 24% decrease. 
Its new mortgage lending in Ireland fell by 25%, while its market share of mortgage drawdowns in September was 30%. 
AIB said its personal lending in Ireland is down 10% for the nine months to September compared to the same time in 2019. It noted that renewable energy lending continues to be the fastest growing part of its balance sheet.
While traditional corporate lending remains solid, there has been a decrease in new property lending, it added. 
AIB also said that syndicated and international lending was significantly lower than last year due to its continued "cautious approach" to this sector.
Shares in the bank were 2.1% lower in Dublin trade today.