The Director General of Financial Conduct at the Central Bank has said the bank has reported suspected criminal activity to An Garda Síochána arising from its tracker mortgage examination.
However, Derville Rowland told the Joint Oireachtas Finance Committee that she was not in a position to furnish further information to the committee.
Ms Rowland said the Central Bank has a lot of legally qualified staff who work on these actions and analyse the facts and combine it with the evidence.
She said the Central Bank is required as part of its regulatory obligations to report reasonable suspicions of criminal offences to Gardai.
She added that in this regard it has liaised extensively with An Garda Síochána throughout the tracker investigation with respect to issues and evidence that arose.
Responding to a question from Fianna Fail's Jim O'Callaghan, Ms Rowland said she could not comment as to what actions any other agency could or would take.
Asked by Sinn Fein's Pearse Doherty whether one or more reports of suspected criminal activity had been made to garda in relation to the tracker controversy, Ms Rowland said she was not in a position to furnish further information to the committee on the matter.
Earlier, the Governor of the Central Bank said that temporary forbearance can assist borrowers in financial difficulty to return to full repayment if their income has reduced temporarily but is not effective in addressing more permanent income shocks. 
Gabriel Makhlouf made his comments at the Joint Oireachtas Committee on Finance, Public Expenditure and Reform, and Taoiseach today.
Mr Makhlouf said that in the past lenders may have been incentivised to rely excessively on temporary forbearance measures which may not be in the borrowers' best interests over the longer term. 
"One important lesson from the previous crisis is for early engagement between borrower and lender to prevent the build-up of arrears," he told the committee. 
The Governor said the bank had noted the recent statement from the Banking and Payments Federation Ireland that lenders are prepared to offer appropriate support to those borrowers who need it.
The Central Bank continues to engage with the BPFI and with lenders, he said.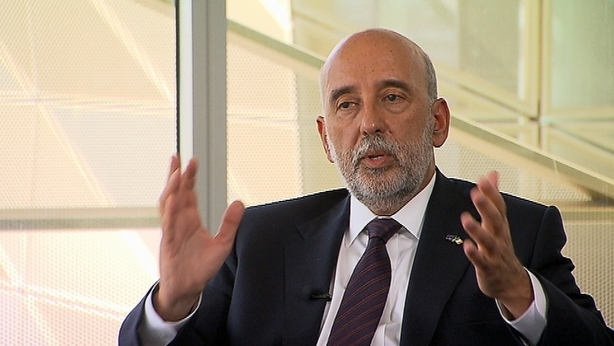 He said the regulator's clear expectation is that lenders engage effectively and sympathetically with distressed borrowers.
This would be in line with the Code of Conduct on Mortgage Arrears, the Consumer Protection Code and regulations for firms lending to SMEs in order to deliver appropriate and sustainable solutions and facilitate as many of them as possible to return to repaying their debt.
"In particular, in the current environment we expect lenders to adopt interim measures to support borrowers experiencing temporary income shocks when the financial position of the borrower is not yet assessed or where more permanent solutions are being determined," he said.
Mr Makhlouf was speaking amid growing calls for the banking industry to reintroduce a blanket system of loan repayment breaks for borrowers in financial distress as a result of the Covid-19 pandemic.
However, banks have ruled out this possibility, saying instead they will deal with customers on a case by case basis, and offer them a range of solutions, including payment breaks where appropriate.
The Central Bank boss said by early October there were just under 54,000 active payment breaks associated with Irish household and business borrowers, with 40% related to mortgages.
He told the committee that active payment breaks for Irish borrowers have reduced by 65% since the end of June, the equivalent of 98,000 individual breaks.
"Unfortunately, there will be borrowers who cannot return to full repayments and they will require individually-tailored support to address the issues they are experiencing," he accepted.
Sinn Féin's Finance Spokesperson, Pearse Doherty, asked whether the Central Bank leaders accepted that the pledge from banks to offer tailored solutions to those coming off or in need of payment breaks was not happening in reality, and that expecting banks to do the right thing by customers is simply naieve.
In response, Mr Makhlouf said he does expect banks to treat their customers sympathetically in line with the Consumer Protection Code and the commitments they have made publicly.
He said if there are cases when this is not happening, the Central Bank wants to know about it.
On insurance, the Governor said he expects it will be the middle of next year before the review into the use of differential pricing in the car and home insurance market here is complete. 
He said the first phase of the review had identified a number of weaknesses that the banks as regulator has communicated to insurance firms.
In relation to the issue of insurers refusing to pay out on business interruption cover triggered by the Covid-19 pandemic, the Governor said the Central Bank had published a supervisory framework in August. 
"Our aim is to seek the early identification and resolution of issues which have the potential to cause customer harm and establish clarity for affected businesses as quickly as possible," he said.
He said some business interruption insurance policies do provide cover for the circumstances of interruption related to the outbreak of Covid-19, others clearly do not and in some cases it is unclear. 
"The framework is designed to identify and monitor insurers' approaches to these types of policies, to set out our expectations in relation to these, and to indicate that matters will be escalated where those expectations are not met," he told the committee.
Derville Rowland said the Central Bank had been out early on the issue of insurance at the start of the pandemic and wrote to insurance companies.
She said the Central Bank is very clear that valid policies should be paid out on.
However, Ms Rowland said a lot of the policies do not cover these particular circumstances.
Where there is debate about policies the Central Bank is actively engaging she said.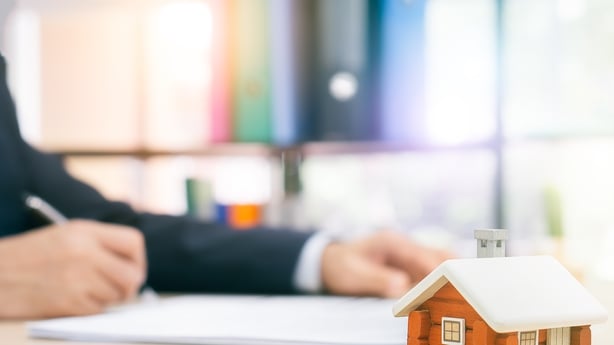 Regarding the regulator's examination of the treatment of tracker mortgage customers by lenders here, Mr Makhlouf said €708m in redress and compensation had been paid by banks to 41,700 affected customers.
Asked about reports that Ulster Bank is considering winding down its Republic of Ireland operations, Governor Makhlouf said he wasn't going to comment on the issue because at the moment it is speculation.
However, in relation to the sale of loans by financial institutions in general, Mr Makhlouf said the protections that consumers have are not dependent on the nature of the entity.
Irrespective of who owns a particular consumer's borrowing, what matters is that the rules apply equally, he added.
Derville Rowland said the regulatory framework, including the Consumer Protection Code, the Code of Conduct on Mortgage Arrears, apply in equal measure in protecting consumers whether their loans are owned by banks or non-banks.
On the economic outlook, the Governor said the recovery following restrictions on economic activity earlier this year due to the Covid-19 pandemic have been partial and uneven and the outlook remains uncertain.
He said the latest restrictions announced by the Government clearly have negative implications for individuals, households and businesses across the country and for their incomes, their consumption patterns and their investment plans.
"The decline in domestic demand that we forecast for 2020 is likely to be larger than what we published in our Quarterly Bulletin two weeks ago but, on the assumption that the latest measures will be time-limited and that consumers and businesses continue to adapt, our forecast is for activity to also continue to recover gradually during next year, although domestic-focused economic activity remains unlikely to return to its pre-pandemic levels before 2022," he said.