Fitspo, regrams and no-filter selfies - if that sounds like gibberish, you are probably not one of the roughly one billion people that use Instagram on a regular basis.
Launched as a simple photo-sharing app a decade ago today, in the years since the platform has developed into something much bigger.
Amost 100 million photos and videos are posted by its users every day.
"A majority of my sales do come through my Instagram channel," said Aoife McNamara, founder of women's fashion brand Aoife Ireland.
It is only in its second year - but Instagram is already a vital part of the business.
"We have the whole shop set up, we have our catalogues and our different collections set up through Instagram," Aoife McNamara said.
"So a photo will come up, it'll be tagged as a blouse and then it will bring you straight through to my website," she explains.
Working with "influencers" is an important part of Aoife's strategy - they are the social media users that make money from promoting others' products and services.
Instagram has been central to making influencing a viable career path for some - and now some are even studying to become influencers themselves.
We need your consent to load this rte-player contentWe use rte-player to manage extra content that can set cookies on your device and collect data about your activity. Please review their details and accept them to load the content.Manage Preferences
One place you can do that is Coláiste Dhúlaigh College for Further Education in Coolock in Dublin, which recently launched a Social Media Influencer course.
"It's really a digital marketing course in that we're teaching students how to make content - interesting content - for online, either for themselves or their brand," said Lorraine Harton, coordinator of the course.
"They're learning how to get content, and they're learning how to get it out there," Ms Harton states.
Ms Harton said that Instagram was a huge part of influencer culture, as its visual nature allows users to quickly put information about the products they are using or promoting in front of users.
She said that, more and more, people are looking to use their influence outside of fashion, food and travel.
"It's been criticised because people say it shows an unrealistic version of beauty, but as a result of so many people being on it, it's also showing a very diverse representation of beauty as well," she said.
"Some of our students... when I asked them why they wanted to do this course or why they wanted to be a social media influencer, they said 'because I don't see enough people like me on social media".
Since Facebook's acquisition of Instagram eight years ago, the platform has seen many changes - all designed to keep users hooked, which in turn generates more money from ads.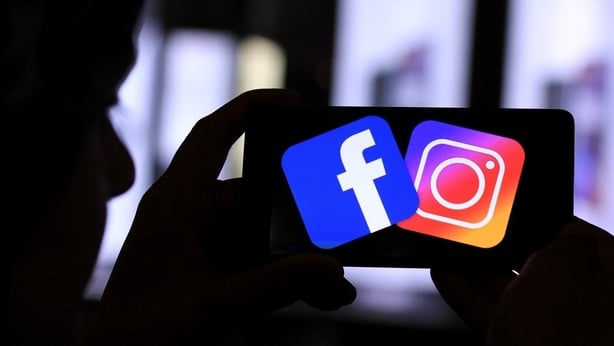 However that has also changed the dynamic of the app, according to Dr Tanya Lokot of the school of communications at DCU.
Instagram is no longer a simple photo-sharing app - it is now a lot more than that to its users.
"It's a place where come to get there news, it's become a place where people come to do their activism - it has also become a place where people spread misinformation," Dr Tanya Lokot said.
"If you asked anybody in 2010 whether they expect to see any misinformation or conspiracy theories on Instagram, they would have laughed in your face - but now that is a reality".
She said misinformation on Instagram is perhaps even more dangerous than on other platforms too, as it often disguises itself in some of the more pleasant tropes associated with the service.
"The templates they use are the same templates that are used by yoga instructors and beauty bloggers - the aesthetics remain the same, you still have the filters, you still have the nice images, but they're being weaponised to spread misinformation," she stated.
Already facing criticism for its handling of misinformation on its own platform, it remains to be seen whether Facebook can deal with the same problem as it grows on Instagram.
Dr Lokot believes it is the users that will ultimately decide the direction of the app in its second decade.
"The generation that grew up on Instagram is reshaping it," she said. "It's not just platforms that are reshaping Instagram, or its owner Facebook, but also the users themselves and what they choose to put on Instagram.
"That's where it'll be really interesting to see what happens to Instagram in the next ten years," she added.