Irish biotech company Inflazome has been acquired by Swiss multinational healthcare company Roche for €380m - one of the largest deals in Irish biotech history. 
Under the terms of the deal, Inflazome's shareholders will receive an upfront payment of €380m.
They are also eligible to receive additional contingent payments to be made based on the achievement of certain predetermined milestones.
Headquartered in Dublin, Inflazome was founded in 2016 by Professor Luke O'Neill from Trinity College in Dublin and by Professor Matt Cooper from the University of Queensland in Australia. 
The company develops orally available drugs to address clinical needs in inflammatory diseases by targeting inflammasomes. 
Inflammasomes are understood to drive many chronic inflammatory conditions, from Parkinson's and Alzheimer's to asthma, inflammatory bowel disease, chronic kidney disease, cardiovascular disease and arthritis. 
Today's deal gives Roche full rights to Inflazome's entire portfolio which is composed of clinical and preclinical orally available small molecule NLRP3 inhibitors. 
Roche said intends to further develop NLRP3 inhibitors across a wide variety of indications with high unmet medical need.
We need your consent to load this rte-player contentWe use rte-player to manage extra content that can set cookies on your device and collect data about your activity. Please review their details and accept them to load the content.Manage Preferences

Matt Cooper, CEO of Inflazome, said the company was delighted to close this deal with Roche, which he called an outstanding pharmaceutical company with a broad commitment to multiple indications. 
"With Inflazome now part of the Roche organisation, Inflazome's pioneering molecules are well positioned to be developed quickly and effectively so they can help patients suffering from debilitating diseases," he added.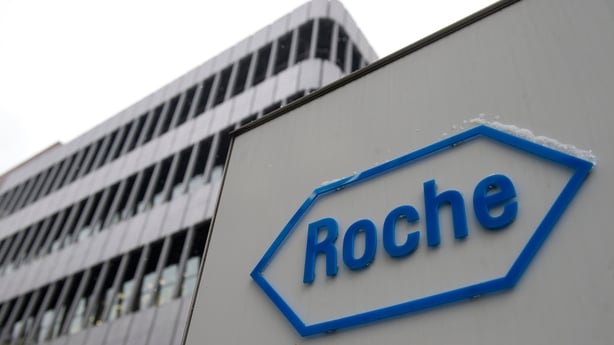 Trinity College Dublin Provost Dr Patrick Prendergast said today's deal is "wonderful news", for the many people across the world with diseases like Parkinson's who stand to benefit from these discoveries. 
"It is also a boost for the Irish scientific community and for Trinity College Dublin, where the ideas originated that led to the collaboration with UQ and the subsequent foundation of Inflazome," Dr Prendergast said. 
"Investigator-led research drives the innovation economy, and this news offers tangible evidence of its importance and what can be achieved through partnership. We congratulate all the researchers involved for their tireless commitment to discovery and innovation and for making a real difference in society," he added.
UQ Vice-Chancellor and President Professor Deborah Terry AO also welcomed the acquisition and congratulated those involved. 
"Now more than ever, the value of research translation to support the recovery of our economies cannot be understated. This deal reinforces the importance of research collaboration and shows what can be achieved through commercialisation," the Professor added.