It's been 35 years since banks here began to computerise - and talk of a cashless future really began. However banking has changed far less than you might have expected since then.
As a country we're still fairly reliant on cash - and cheques - and while of us bank with one of the handful of companies that our parents, grandparents and even great grandparents entrusted their money to over the years.
However, after many false dawns, it now appears as though real competition has arrived. The only catch is that you need to be comfortable having your bank branch on your phone rather than the high street.
Digital platforms like Revolut and N26 have only been in Ireland for a few years, but they are fast building up an enviable base of users.
Revolut currently claims more than one million Irish users - which are people that have fully set up accounts and verified their identities.
It recently launched Revolut Junior, which gives under 18s access to a parent-managed debit card - and it already has 40,000 users of its own.
Meanwhile German-headquartered N26 says it has over 100,000 users here.
"It has made banking fun, and it has made banking interesting, and they're not two words you'd traditionally use to describe banks," said Daragh Cassidy of online comparison site bonkers.ie.
It's unlikely that all of the Irish accounts registered with Revolut and N26 are accessed on a regular basis. But the fact that the user base skews young should be a concern to banks.
We need your consent to load this rte-player contentWe use rte-player to manage extra content that can set cookies on your device and collect data about your activity. Please review their details and accept them to load the content.Manage Preferences
"For a lot of people, what happens is you set up a bank account when you're maybe 15 or 16 because you find out that you finally need it and you end up staying with that bank account for the rest of your life," said Mr Cassidy.
"It can make bank accounts very sticky... where the banks need to watch out is that you now have these newer FinTechs coming in and you have a whole host of younger people who have never had a need to be with AIB, Bank of Ireland or EBS."
Revolut the norm for younger users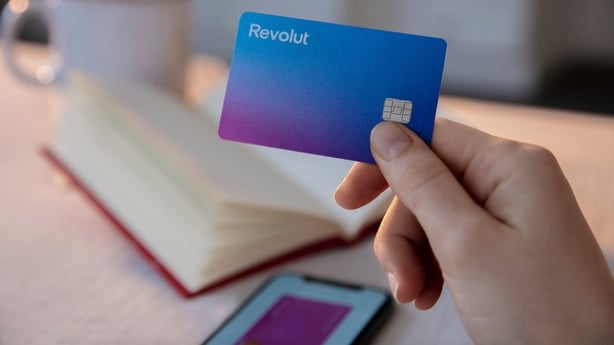 One Revolut user who spoke to RTÉ News said she signed up to the service as a way of simplifying the changing of currencies while on a holiday, but has slowly begun to rely on the app more than her regular bank account.
20-year-old Carlow student Courtney Jordan says her peers are equally invested in the app, to the point that it would be a surprise to find someone who wasn't signed up.
The traditional banking sector is, for now at least, sounding a positive note about the new arrivals
However the growth of digital players poses a number of threats to old fashioned banking in Ireland.
For a start, it is already changing the kinds of employees banks look for - and may soon impact the numbers working in the sector too.
"In terms of the [user] numbers being published for some of these organisations, in terms of relatively new start-ups, we haven't seen that kind of reflection in terms of growth in staff numbers," said John O'Connell, General Secretary of the Financial Services Union.
That comes as the banks themselves have been cutting jobs - even before the outbreak of Covid-19.
A recent report by Deloitte suggests that trend will continue with a further 30 percent of workers potentially leaving retail banks post-Covid – equivalent to 7,650 positions.
That, in turn, raises fresh questions about the future of branch networks - which look slow and lumbering when compared to an easily updatable app.
However the Financial Services Union argues the branches could be the edge the banks need on these digital upstarts
"If banks are clever and look at their offering, they have a really good chance of maintaining a vibrant branch network," Mr O'Connell said.
"People want to do a certain amount themselves and technology allows them to do that, but people like the reassurance of a face-to-face in relation to their own finances."
A two-sided threat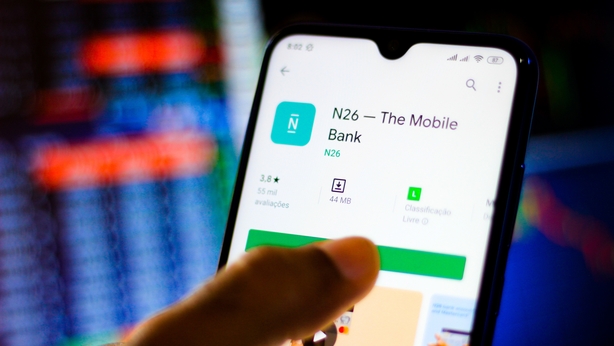 However cutting costs is only going to do so much for the banks as they battle these online upstarts. The real threat is the impact the shift is having on their income.
"When we think of banks we think of mortgages and credit cards, but there are lots of other little ways that banks make a little bit of money," said Mr Cassidy. "If more and more people are using their Revolut account as their day-to-day spending account then AIB and Bank of Ireland are missing out on that money."
Fees from foreign exchange and transactions are a relatively small part of a bank's bottom line - the likes of mortgages, loans and credit cars are were the real money is made.
But while the likes of Revolut don't compete in that arena just yet, the fact that they are increasingly the current account of choice for many could hurt that area of the banks' business too.
"What should be keeping traditional banks awake at night is more about the liquidity that they're not getting," Dr Pierangelo Rosati, assistant professor in business analytics at DCU Business School.
The amount of cash banks have in the vault has a significant impact on how much they can loan - and how much it costs them to borrow money themselves. If customers are leaving less with the banks, that will eventually impact their ability to borrow.
"For traditional banks that's a reduction in liquidity, and from an accounting point of view that creates less working capital," said Dr Rosati.
Home turf for banks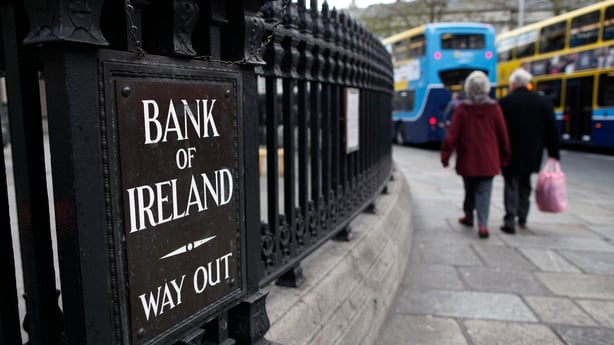 It is assumed that lending and credit cards is where digital banks ultimately want to go too - though this could also be where old players have home advantage
"Lending isn't easy - you need a lot of experience, a lot of due diligence and a lot of staff to ensure it works properly," said Mr Cassidy. "We saw what happened with risky lending in Ireland... people will say the banks didn't know what they were doing, but the thing is the banks did know what they were doing and they still failed."
Another thing in favour of traditional banks right now is time. They know that the clock is ticking on digital rivals, which are racking up multi-million euro losses as they try to gain market share.
Of course the big banks know plenty about racking up losses too - but they have also managed to show a remarkable degree of resilience over the decades.
"The banks have defied belief," said Mr Cassidy. "They've been written off so many times, I've said that they're kind of like the cockroaches of the world - there could be a nuclear bomb but they'd still be there."