Co Cavan-based insulation and building materials manufacturer Kingspan has said its trading profit for the six months to the end of June was down 13% on the same time last year. 
But its shares rose over 8% in Dublin trade after its chief executive said the company saw significant pent up demand after the Covid-19 lockdowns.
Kingspan said its first half revenue, at €2.07 billion, was 8% lower, while its trading profit amounted to just over €200m. 
The outcome was ahead of analyst expectations with Davy forecasting a 43% decline in trading profit. 
Kingspan said it would not be paying an interim dividend to shareholders. It had scrapped plans in March to pay a dividend for 2019 in response to the Covid-19 crisis.
Its chief executive Gene Murtagh told Morning Ireland that there would be no dividends this year.
He said it was the intention to resume rewarding shareholders with some form of payout, but it was up for consideration.
"Whether that's as a dividend, perhaps as buybacks in the future or some hybrid of both, we will of course resume. But for the time being, not this year," he stated.
Mr Murtagh said the company expects that the economic environment will remain weak, with confidence for businesses to make investment decisions curtailed. 
"On a more positive note, policy makers are more focused on ensuring buildings are more energy efficient, which is a supportive long-term trend," he added.
The chief executive said the company had delivered a resilient first half result in a period of "unparalleled challenges". 
In a letter to staff in the early days of the pandemic, Mr Murtagh described the situation facing the company as 'volatile and unpredictable.'
This morning, he said the situation had improved, but there was still some uncertainty.
"In April and early May, it was very difficult to judge the future. The world is getting to grips with it by the week. Although nervous about the future, we're not as nervous as we were three or four months ago," Mr Murtagh stated.
From the middle of March, Kingspan said its revenue had suffered markedly, down over 30% at the extreme in April.
Trading in May was also challenging, however Kingspan said its order intake began to improve and June trading turned out particularly strong helped by pent-up demand. 
Gene Murtagh confirmed that pay levels at the company had been restored from early June having been cut by 40% as part of the company's initial response to the pandemic.
Executive pay had been cut by 50%.
We need your consent to load this rte-player contentWe use rte-player to manage extra content that can set cookies on your device and collect data about your activity. Please review their details and accept them to load the content.Manage Preferences
"We furloughed staff in some instances because the activity wasn't there. By and large that's not the case any longer," Mr Murtagh said.
He said the company's performance has varied substantially from region to region depending on the severity and length of government restrictions, and been helped by its rapid introduction of cost containment measures.
"With over €1 billion in cash and undrawn facilities we are well placed to come through the crisis in a strong position," he said. 
"In 2020 we have completed or agreed terms on three major acquisitions of businesses with revenue totalling over €400m, and we also continue our organic expansion, with new facilities being developed in locations including Brazil, Russia, and Sweden," he added.
Kingspan noted that the global picture varied hugely as governments and societies responded differently to the crisis. 
"In Europe, France shut down abruptly at the end of March but recovered well through late May and June. Germany and much of Central Europe continued largely uninterrupted," the company noted.
But it added that Spain, the UK and Ireland imposed the most severe and long-lasting restrictions in relative terms with the resulting curtailment in demand still prevailing. 
It said that US activity performed well throughout, although order intake has eased back notably in recent weeks. Canada also experienced "a brutal decrease" in revenue and Brazil performed relatively well.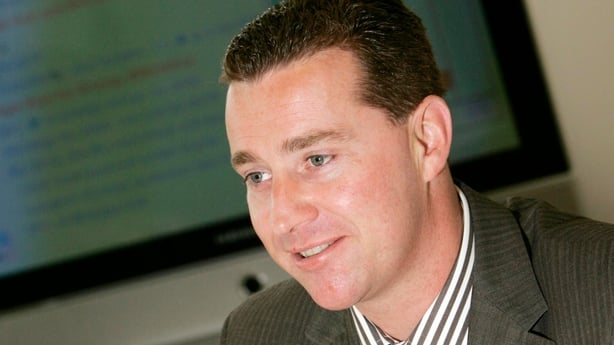 Kingspan also said that activity suffered significantly in the Middle East, while in India the business was effectively closed for a couple of months, and current trading remains slow. Australasia has been generally resilient throughout.
Revenue at Kingspan's Insulated Panels business fell by 8% to €1.332 billion, while trading profits were down 16% to €123.3m.
The company said the division's order intake picture varied by region, and although still recently strong in Germany, France, the Benelux and Brazil, other key markets such as the UK and North America have weakened. This would indicate lower revenue in those regions towards the latter end of 2020, it added.
It noted that Ireland performed weaker than any of its regions not just in Europe, but globally, while the UK's performance was also disappointing.
Trading profits at Kingspan's Insulation Boards division fell by 20% to €48.5m, while revenues were 18% lower at €367.9m with the pattern of sales at the business following a similar path to that of the Insulated Panels business. 
Kingspan reported a strong performance in Western European markets, the Nordics and Australasia all of which delivered revenue ahead of the first half of 2019. The Netherlands, Germany and Denmark were positive stand-outs during the six month period, it added. 
But in the UK, where construction activity was severely impacted, revenue was down significantly. This has improved in recent months although is still trailing prior year. In Ireland, revenue virtually halted for April and much of May and has since rebounded strongly, the company said.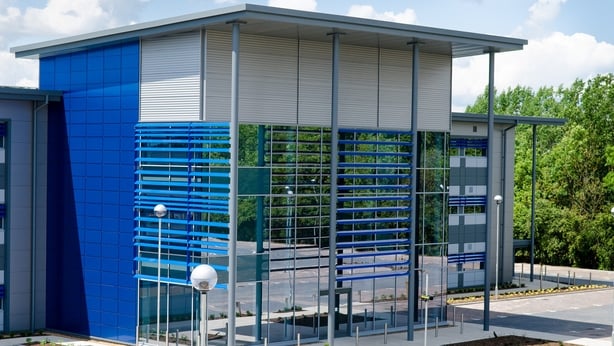 Meanwhile, its North American business delivered growth as all product categories progressed, and growth has resumed in Australasia taking share from traditional materials. In the Middle East activity was heavily impacted by shutdowns but has since begun to recover.
Revenue at its Light and Air division rose by 20% to €171.9m while trading profits were up 23% to €7.6m. It said that like for like revenue was negatively impacted, particularly in the teeth of the crisis during April and May. Before and since then the underlying operation grew encouragingly in France and Germany although it has been more challenging in the US due to strong prior year comparatives. 
In its Water & Energy division, Kingspan reported a 10% fall in revenue to €92.9m due to lockdown measures in Ireland and the UK. However trading profits rose by 17% to €6.9m on the back of cost containment.
Revenues in the company's Data & Flooring division increased by 6% to €108m, while trading profits were up 21% to €13.8m with positive performances in the key regions of the US, Western Europe and Australia although the UK was weaker.