The Tánaiste has said the Government's July stimulus plan should be ready the week after next and will be a multi-billion euro package. 
Leo Varadkar said it would be a stimulus that would be radical and far reaching and of a scale to meet the challenge.
He said the first meeting of the Cabinet sub-committee on the matter was being held today and he would be chairing it.
"We must take the right decisions to set us on the right course for the next five years and beyond and the Government knows we have no time to waste and there is a huge amount of work that's already under way," the Minister for Enterprise, Trade and Employment said today. 
He made his comments at the launch of IDA Ireland's mid-year results today. 
Mr Varadkar said no decision has been taken yet but the kinds of things that are being considered as part of the plan are restart grants to help businesses that are reopening, a reduction in business tax and rates, and access to low cost loans.
The targeting of foreign direct investment in the life sciences sector and an extension of the wage subsidy scheme is also being examined. 
"The purpose of the July package will be to save jobs and businesses, create new ones and to get people back to work," he said. 
"It will be followed up in October by the national economic plan which will be published on the same day as the budget," he added. 
Mr Varadkar said he expects the plan will include the need for a major reskilling programme, as well as investment in education and policies to promote balanced regional development.
It will emphasise the importance of attracting and retaining foreign direct investment. 
The plan will also exploit the rise in remote working and investment in the National Broadband Plan would help to exploit that potential.
The Tánaiste said IDA-backed firms based here had been to the fore in helping Ireland get through the Covid-19 pandemic crisis. 
The fact that our tax receipts had held up was in no small part to the corporation and income taxes flowing from foreign firms based in Ireland, he added. 
Nobody was under any illusions about how challenging the time ahead would be, Mr Varadkar said. 
"We are going to have to fight and fight harder than ever before for new investment projects and the jobs and revenue that comes with them," he said. 
Mr Varadkar added that over the last seven months the world has been transformed. He said nobody could have foreseen the enormous economic upheaval Covid-19 would inflict on virtually every aspect of our society or our economy. 
But he said confidence is slowing returning to the economy and businesses are reopening. 
He said his new mission as Tánaiste and Minister for Enterprise Trade and Employment is to lead the country through the economic crisis caused by the pandemic and get businesses open, people back to work and investment into Ireland flowing again. 
Meanwhile, the Chief Executive Officer of Ibec, Danny McCoy, said consumer confidence is going to be crucial for the economy to recover and the stimulus package is not just for business, but must give people confidence to get back to spending money.
Speaking to RTE's Six One News, he said the downturn was probably "a little more shallow than had been anticipated" but he said there are businesses, such as the hospitality sector, that are struggling.
He said that a stimulus package must provide direct grants to put cash into businesses to help them reopen safely, and that this would need to be in the order of €15,000.
Mr McCoy said there is no need for an austerity agenda as the economy is cash rich both at household level and at government level.  
He said there are very low debt levels in Irish businesses and some companies who want to reboot may need to borrow.
Mr McCoy said there are other business sectors such as the aviation industry where there may need to be an injection of equity. He said smaller businesses will need deferrals on rates and commercial rents.
Potential for no-deal Brexit not gone away
In relation to Brexit, Mr Varadkar said the threat posed by a potential no-deal Brexit had not gone away. 
He said he knows the IDA is determined to help clients adapt to the future EU/UK relationship and in securing Brexit-related investment for Ireland. 
Mr Varadkar said despite the challenges, he believes we still have grounds to be optimistic and Ireland has so much to offer foreign direct investment.
Ireland Active is urging the Government to support the leisure, health and fitness sector as part of the July Stimulus package through extending the Temporary Wage Subsidy Scheme while restrictions remain in place.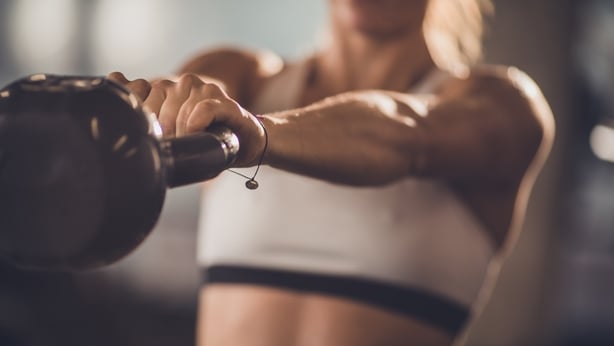 It also said gyms and leisure facilities will need sector specific grants in the form of energy and operational grants (to cover rent, utilities, insurance etc) to survive.  
The group representing the leisure, health and fitness sector - which employs over 12,000 people - warned that only half of firms will employ close to the same levels of staff as they did before closing due to the pandemic.
Ireland Active said the sector is feeling the effects of social distancing and reduced capacity by circa 50% while having to maintain the same operational costs.