The number of people receiving the Covid-19 Pandemic Unemployment Payment has dipped below half a million, reflecting the gradual re-opening of the economy. 
The latest figures published by the Department of Employment Affairs and Social Protection reveal that 498,700 people received PUP payments last week - a drop of 18,900 over the last week from 517,600.  
Since Phase One of the Government Roadmap for the Reopening of Society and Business, the Department says around 108,000 employees have closed their PUP claims and returned to work. 
In the last week alone, 33,000 people have terminated their PUP claims - of whom 27,600 reported that they were returning to work. 
Of those, 21,900 will be receiving their last PUP payment tomorrow. 
The PUP unemployment figures do not include a further 225,600 people who were reported on the Live Register as of the end of May.  
More than 60,600 employers have now registered for the Temporary Wage Subsidy Scheme.
Over 532,000 people have received at least one support payment under the TWSS, and an estimated 400,000 employees are currently being supported under the scheme, having received a subsidy during their most recent pay period.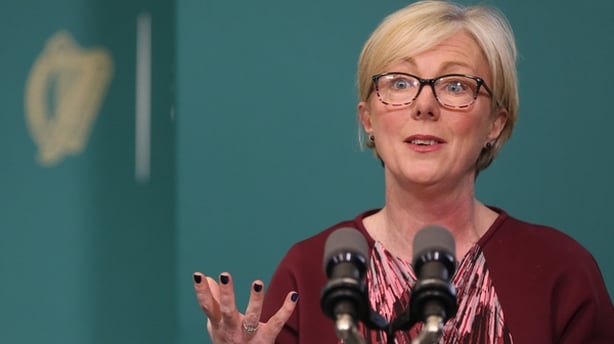 Employment Affairs and Social Protection Minister Regina Doherty noted the fall below the 500,000 mark for PUP claims, but stressed that the return to a new normal would be "gradual and incremental." 
"My Department will continue to monitor the rate of the economy's reopening, the continuing need for income support and the developing health situation and will develop a number of options for Government to consider before the scheme's projected end in August," the Minister said.  
The top three sectors in which employees are returning to work are the wholesale/retail/repair of motor vehicles (7,700), construction (5,300) and manufacturing (2,500). 
2,400 people have also returned to work in Accommodation and Food Services.  
The Department reminded PUP claimants returning to work should close their claim.  
Meanwhile, over 51,300 people have been medically certified for the Enhanced Covid-19 Illness Benefit.
Around 7% have actually been diagnosed with the virus, while the remaining 93% were required to self-isolate on a precautionary basis.  
In the last week, the numbers eligible for the Enhanced Illness Benefit fell from 300 to 200, with the number of those actually contracting the virus down from 28 to 20.