AIB said it has set aside €210m in the first quarter to cover expected loan losses as it said that about 50,000 payment breaks have been implemented here since the outbreak of the coronavirus, totalling €3.268 billion.
In a trading update, AIB also cautioned that a further impact of the crisis is expected to be felt in the second quarter. 
Initial three-month breaks agreed by AIB included 19,972 mortgages, 13,831 for businesses and 18,696 personal loans, with a further 5,000 modifications put in place for UK customers.
The bank said it saw modest cost growth in the three months to the end of March and expected to incur exceptional costs in 2020 of €150-175m, including costs relating to the ongoing tracker mortgage issue. 
But it said its medium-term targets announced on March 6, a week before Covid-19 restrictions began to gradually shut the economy, remained appropriate. That included returning costs to 2019 levels by cutting staff by at least 15%. 
AIB, the country's largest mortgage provider, said today that new lending fell 12% year-on-year in the first quarter, mainly due to lower international lending.
It said its net interest margin, a metric showing the profitability of that lending, fell to 2.19% from 2.25% at the end of December. 
In today's trading update, AIB said that over 7,000 of its 9,500 employees are now working from home using remote, secure controlled services. This has been achieved with minimal operational disruption, it added.
AIB also noted that customers are spending 28% less overall, but, in particular sectors they are spending more, for example groceries spend is up over 40% in April compared to January.
Customers are also shifting their spend online with increased spend in many areas including a 121% jump in online groceries, online electrical goods sales rising by 71%, while online clothing sales are up 6% and online takeaways rising by 43%.
Colin Hunt, AIB's chief executive, said that as the sudden and severe impact of Covid-19 became apparent towards the end of March, the bank reacted swiftly by implementing a series of measures to support customers.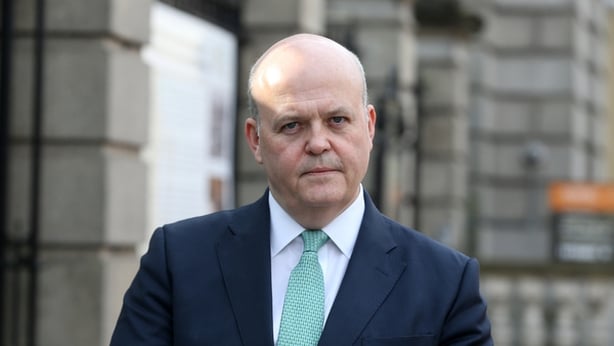 "These customer measures involved the implementation of close to 50,000 payment breaks for Irish mortgage, personal and business customers, enhanced flexible credit lines and keeping our branch network open in communities across the country," Colin Hunt said. 
"Critical to our ability to support individuals and businesses through the crisis is AIB's robust capital and liquidity position and the strength of our business model," he said. 
"We delivered a solid underlying operational performance in Q1 and whilst 2020 will be an uncertain and difficult year, we will retain our relentless focus on our customers and are confident we can generate value to shareholders over the medium term," he added.
AIB said today that its fully loaded core Tier 1 capital ratio fell slightly to 16.2% from 16.4% at the end of last year, the highest of any Irish bank. 
AIB shares were 6.3% lower in Dublin trade today.