Housebuilder Glenveagh Properties has said that reservations for new homes have continued to increase despite the company's sites and showhouse villages remaining closed due to the Covid-19 pandemic. 
Glenveagh said that 5,702 units are sold, signed or reserved which it said reflected continued robust demand for its starter-home developments. 
In a trading update for the period up to May 6, Glenveagh said it is implementing enhanced health and safety practices across its sites to limit the spread of Covid-19. 
It said that these measures, along with the classification of construction as a permitted activity, will facilitate the phased recommencement of work on its sites from May 18.
The work will initially implement the changes required under construction companies' new working practices and protocols.
"We will then commence a phased return to construction which is expected to resume on approximately 80% of the group's sites with activity focused on completing units which are signed or reserved and are capable of completion within a short timeframe," the company said.
It also said it has made appropriate and significant payments to support its subcontractor and supplier network who are also dealing with this challenging environment. 
"Where necessary we will continue to support the group's subcontractor network as we commence a phased return to work on site," the company added. 
Glenveagh said that in order to maximise long-term job retention across the group, temporary lay-off arrangements continue to be used where necessary and appropriate. 
It said that further significant cost actions have also been taken to protect the short-term profitability and cash generation of the group. 
Measures introduced include temporary salary and pension reductions for all employees until the end of June. Executive management basic salaries have also been temporarily reduced by about 20% and fees paid to non-executive directors have been temporarily reduced by 25%. 
Glenveagh said these measures will be kept under review and potentially extended should Government advice keep its business activity restricted for a longer period.
The company also said that land purchases remain on hold and the group has postponed non-essential capital expenditure.
"Glenveagh is in a strong position as a market leader and continues to benefit from a robust balance sheet with good liquidity. Furthermore, the recommencement of construction works will enable Glenveagh to deliver positive cash inflow," the company said today.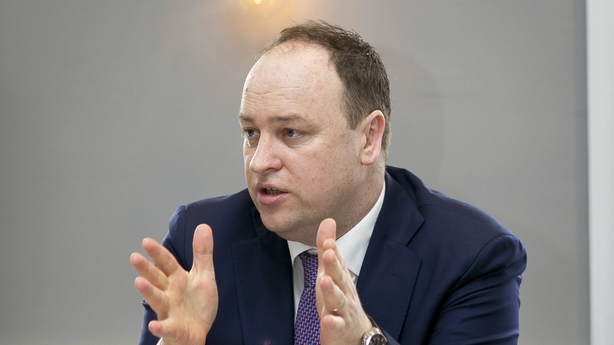 Stephen Garvey, Glenveagh's CEO, said that the safety and welfare of its employees, sub-contractors and customers remains its priority as it plans to recommence work on site. 
"Despite the suspension of much of our activities during recent weeks we continued to add to our strong order book highlighting the attractiveness of the group's product offering," the CEO said. 
"Our confidence in the future of our business is driving us to take the right actions to protect our performance, deliver positive cash flows and ensure we are well placed for a recovery, underpinned by our strong balance sheet," he added.
Shares in the company moved higher in Dublin trade today.