A new survey shows that more Irish consumers are using contactless pay methods to pay for goods and services as Covid-19 changes spending patterns.
The data, from AIB, shows that consumers are spending 30% more per transaction using contactless on their debit cards since the limit was increased on April 1.
AIB also said that consumers are spending more using digital wallets with average spending among Apple Pay and Google Pay users up 41% and 45% respectively as they look to avoid unnecessary interactions in shops.
AIB said its data has been compiled from over one million debit card transactions between April 1 and 12 and has been anonymised and aggregated.
Today's survey shows that debit card is the most popular choice of instore payment method among all age cohorts, except those under 25 where it accounts for 28% of spend.
Apple Pay and Google Pay now account for 37% of all instore transactions by those who are under 25, with the average amount this age cohort are spending in store also up 24% and 35% respectively.
Customers over the age of 45 are spending 31% more using their digital wallets, the figures also show.
Fergal Coburn, Chief Digital and Innovation Officer at AIB, said the data shows a shift across all demographics towards spending more using contactless payments since the spending limit was increased to €50 at the start of April.
"What is even more interesting is the shift towards Apple Pay and Google Pay, which have a higher limit than contactless on cards, which points to consumers looking to further avoid unnecessary interactions with chip and pin terminals and pay for more of their goods and services using contactless," Mr Coburn added.
Meanwhile, KBC Bank Ireland said the number of new current accounts opened in March jumped by 10% when compared to February.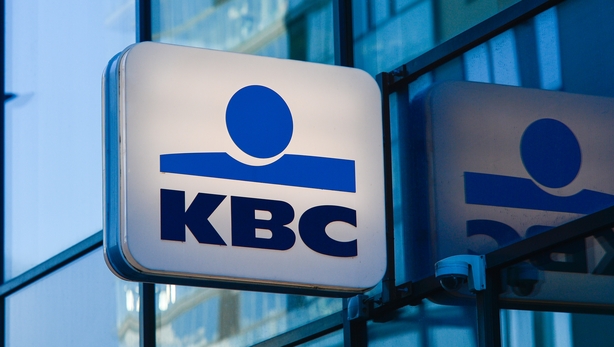 In the second half of March, it noted an increase of 30% after the implementation of Covid-19 restrictions as customers looked for savings on their day to day banking.
Online and over the phone applications accounted for 75% of new current account openings in March, as people chose to bank remotely in response to the coronavirus outbreak.
The bank also said its contact centre has been busy with enquiries, particularly from those looking for new solutions in response to Covid-19.
Peter Roebben, chief executive at KBC Bank Ireland, said there has been a notable change in customer behaviour over the past number of weeks and the outbreak of Covid-19 has accelerated consumer adoption of digital products in banking.
"Following a significant update to our core banking system, our digital-first banking platform is well positioned to support the changing needs of customers. Our digital capabilities provide customers with a seamless banking experience, delivering increased peace of mind in an otherwise uncertain environment," the CEO said.
"We will do everything possible to support our customers in adapting to the impact of Covid-19, now, and in the future," he added.