Global nutrition group Glanbia has become the latest company to withdraw its guidance for the year because of uncertainty brought about by Covid-19.
In an interim statement ahead of its AGM today, Glanbia said it has experienced limited operational disruption to date but noted that demand had become more volatile towards the end of March.
The company said it is pressing ahead with the payment of its final dividend for 2019 to shareholders as planned on Friday.
Glanbia said its first quarter revenues rose by 17% on a constant currency basis compared to the same time last year due to good demand across both Glanbia Performance Nutrition and Glanbia Nutritionals as well as strong cheese markets.
The company said that although it traded well in the first quarter of the year, demand became more volatile at the end of the quarter - and into April particularly - in its Glanbia Performance Nutrition division.
"At this time it is extremely difficult to assess the impact and duration of Covid-19 and therefore it is prudent for Glanbia to withdraw its 2020 full year financial guidance issued on February 26, 2020," it said.
"As an organisation Glanbia is highly focused both on navigating the current challenges and emerging strongly to capture growth opportunities that will become available," the company said today.
"The majority of the Glanbia portfolio is exposed to health and wellness trends and in growing channels which is positive for long term growth.
"The financial strength of Glanbia and the commitment of its people, positions the group well for the future," it added.
Siobhán Talbot, Glanbia's Group Managing Director, said greater volatility in consumer shopping behaviour was evident in recent weeks arising from Covid-19 and due to uncertainty of duration and impact of this pandemic, full year 2020 financial guidance is withdrawn.
"The Covid-19 pandemic is a human tragedy and our priorities are to protect our people, provide essential food supplies and maintain our strong financial position," Ms Talbot said.
The Glanbia chief said that the company's products and ingredients are essential for its consumers and to date all of its plants have largely operated to plan and maintained supply.
"As an essential service, the food industry has a critical role to play and we are very focused on continuing to serve our consumers, customers and communities through this global crisis," she added.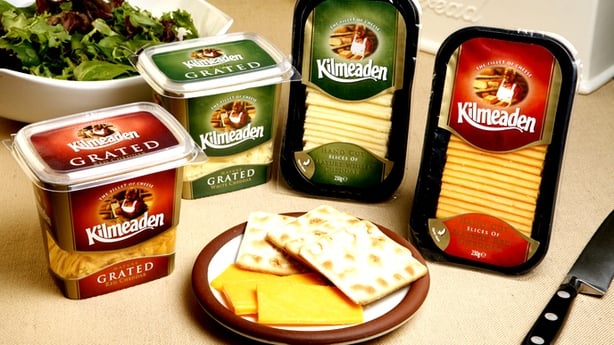 Glanbia said its balance sheet remains in a strong position and its net debt at April 4 stood at €690.3m, a decrease of €119.5m compared to the same time last year.
It said that due to the potential financial risks posed by Covid-19, the company has increased its focus on cash flow and liquidity to ensure it has significant resources to mitigate material disruption if it were to arise.
The company said it had has €1.15 billion of committed facilities at the end of March and over €450m of available debt capacity, of which over €200m was held in cash balances.
In today's trading update, the company said that its Glanbia Performance Nutrition division saw revenue growth of 3.6% in the first quarter of 2020 compared to the same time last year.
It said this was driven by volume growth of 4.1% offset by a price decline of 0.5%, while like for like branded revenue growth came in at 6%.
Meanwhile, revenues at its Glanbia Nutritionals division jumped by 24% on the back of a price increase of 14.2%, a volume increase of 7.5%, and the Watson acquisition - completed in February 2019 - delivering 2.3%.
In a note today, Davy Stockbrokers said that Glanbia's first quarter trading update confirmed a positive start to 2020 across both platforms with supply chain durability a key feature.
But it said that determining the shape of forecasts for 2020 is a challenge, adding that its intuition is to adopt a prudent stance and lower full year earnings per share forecasts to about 80 cent per share from 86.8 cent, driven by lower dairy markets and international branded sales, where visibility is low.
"We believe the fundamentals of the business are robust and expect it to exit the current dislocation in good health," Davy added.
Shares in the company moved higher in Dublin trade today.