The former Europe Director at the Interational Monetary Fund, Ajai Chopra, has said the coronavirus is having a much deeper impact on economies than the 2008/2010 financial crisis.
Ajai Chopra said there may need to be a "standstill on private debt repayments" and that more co-operation between countries will be needed.
He was speaking at an online seminar hosted by the Institute for International and European Affairs today.
Former Central Bank governor Patrick Honohan, speaking at the same event, said policymakers must avoid mistakes made during the last crisis when the scale of the threat to economies was initially underestimated.
Mr Honohan said there would be a trade off between public health and the economy as the shutdown continued.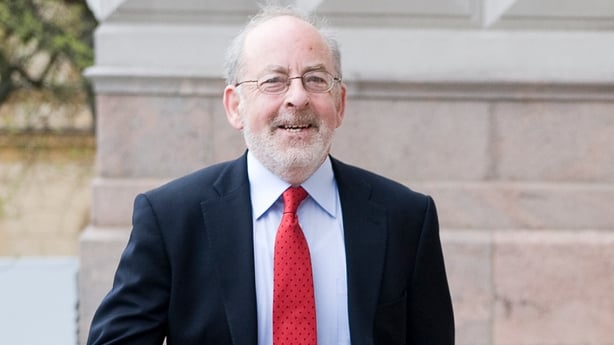 He dismissed the idea that the ECB could engage in "helicopter money" by distributing money directly to households.
He said the ECB's recently announced Pandemic Emergency Purchase Programme (PEPP) enables governments to make "progressive" and "redistributive" policy spending decisions by keeping the cost of borrowing low.
The former Secretary General at the Department of Finance, John Moran, also told the seminar that while money can now be borrowed very cheaply by governments, it will have to spent carefully and should not be "indiscriminately thrown around" as it will have to be repaid.
Mary O'Dea, chief executive of the Institute of Banking, said that by the time this pandemic is over, people will have lived through two significant shocks and therefore their spending decisions may be cautious as a result.
She also said she believed the crisis will deliver a "huge acceleration of digital" when it comes to goods and services.