The retailer Penneys is to close it stores in the Republic of Ireland due to "health and welfare concerns" over the coronavirus outbreak.
In a statement this evening, it said: "With the health and welfare of our employees and customers front of mind, we have made the decision to close our stores in the Republic of Ireland, until further notice.
"Penneys has overcome many challenges over the past 50 years, and we pride ourselves on our agility and our ability to adapt.
"We thank all our employees, customers, suppliers and partners for their continued support."
Earlier, Mandate trade union general secretary John Douglas said the union had been told that staff will be paid in full for two weeks, whereupon the situation will be reviewed.
Penneys has around 5,000 employees.
Mr Douglas also confirmed that Brown Thomas and Arnotts had undertaken to pay their staff during the closure forced by the virus.
The retailer announced earlier that it would close its stores from 5pm today until further notice.
Brown Thomas Arnotts said its utmost priority remains the health, safety and well-being of its customers, team members and the wider community during these testing times.
It said it has been closely monitoring the dynamic situation, including the recommendations and requirements from the Health Service Executive and all other relevant authorities.
"As a result, we have taken the decision to temporarily close all Brown Thomas, BT2 and Arnotts physical stores from 5pm today until further notice," it added.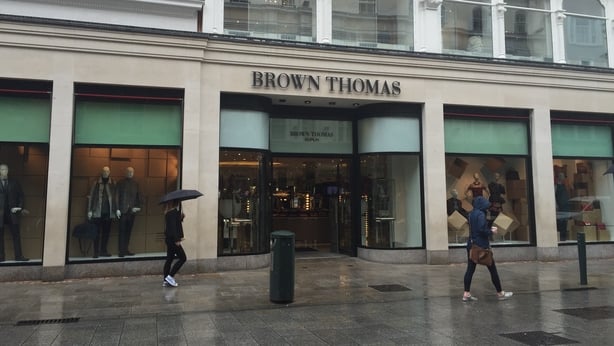 Customers can, however, continue to shop at brownthomas.com/ Arnotts.ie and or shop on the Brown Thomas or Arnotts app.
Total employees across Brown Thomas and Arnotts, including concessions, stands at just over 4,000.
A spokesman for the two stores said that some staff members will be required to support their digital operations.