If wireless ear buds are your preferred method of listening to music, audio books etc, then you are currently spoiled for choice.
There has never been as big a range of devices available out there, with more hitting the market all the time.
Among the latest to appear is the Samsung Galaxy Buds+, the new iteration of Samsung's wireless ear bud offering.
The buds consist of two triangular shaped plastic units housing all the tech, with detachable rubber rings around the edge.
Protruding from those units on a stalk at a slight angle are the ear pieces with a rubber cup on the end, that inserts into the opening of the users ear canal.
There is a left and a right, shaped appropriately.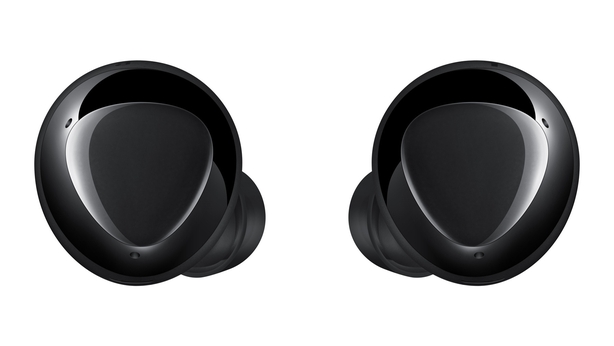 There are also different sized rings in the box to help improve the fit and replacement cups in case you lose one.
It took a little while to figure out how to fit the buds properly, and it didn't exactly come naturally.
But after a few tries it quickly became second nature.
Once in place, the buds feel very comfortable to wear. And equally important, they don't feel like they are likely to fall out.
Unlike the first generation of Apple AirPods, which I always worried could dislodge themselves and disappear onto the ground never to be seen again, the Buds+ feel firmly lodged, both in the outer ear cup and in the ear canal opening.
When they aren't in ears, the buds live in an elongated pill box shaped case that doubles as a charger.
The ear buds themselves are capable of up to 6 hours playback time, 5 hours talk time or 20 hours standby time between charges.
That charger case is capable of holding up to 11 hours more of charge and refills itself pretty quickly when connected to mains via USB-C.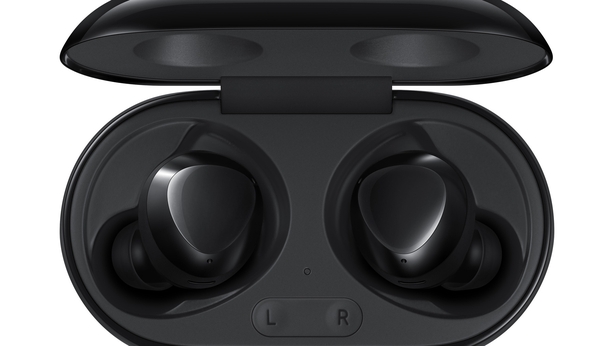 That collective 22 hours of capacity is pretty good, but not class leading, with Airpods offering up to 25 hours.
There are indicator lights inside and outside the case to tell you what the charge status is of both the buds and the case itself.
One of the big improvements with the Buds+ is that they now work with Apple's iOS operating system.
But whichever operating system you use, the pairing and set-up process is pretty straightforward.
They can be connected directly via Bluetooth, but this limits the functionality.
The alternative involves downloading the Galaxy Buds+ app from the Google Play or Apple App Store.
Pairing this way gives access to the full suite of controls through the app – some useful, others less so.
These include an Ambient Sound function, which allows you to customise how much ambient sound you want to leak through the buds into your ear, so you can hear what's going on around you while still listening – a slightly odd experience.
There is also an equalizer in there, with a range of settings including Bass boost, Soft, Dynamic, Clear and Treble Boost.
It can also be used to change the touch controls on the buds themselves.
Tap once for example to play or pause a music track. A double tap however will play the next track or answer or end a call. And there are various other options available.
One downside though is that the touch pads are extremely sensitive and likely to trigger an action from the lightest of touches, which can be annoying.
Luckily you can lock the touchpad, although that sort of defeats the purpose.
The app also offers a Find My Earbuds function which makes the buds beep when activated.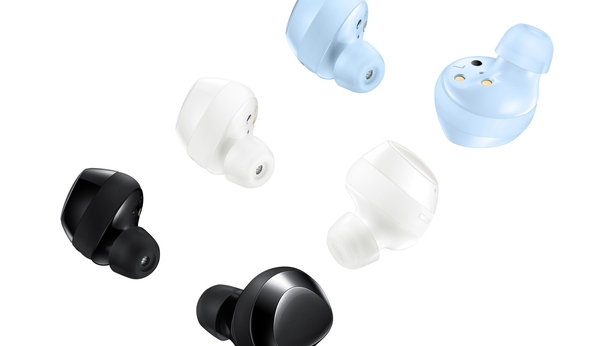 When it comes to the functionality of wireless earbuds though nothing is more important than sound quality.
And here the performance of the Galaxy Buds+ is so-so.
I found the overall tone to quite tinny in nature, even when the bass boost is on.
It is clear though and volume levels are good.
But overall sound quality is not as good as I had expected.
The performance of the built-in microphone is also just ok.
While conducting phone calls, particularly when there was background noise like in a moving car, I found people were struggling to hear me properly at times.
One other peeve, when I answered incoming calls on my iPhone with the buds in my ears, I always had to manually choose to send the call to the buds, which was very annoying. It should default once they are connected to the iPhone.
The rubber cups do a good jobs of blocking out ambient sound when properly lodged in your ear, but there is no proper noise cancellation on the buds.
The buds are also only splash resistant, so don't drop them in a puddle.
And there is no voice assistant built in.
Overall though, these are reasonably good quality earbuds at a price point (€179) that isn't over the top.
There is stiff competition out there though and if sound quality is really important to you then you might want to look further.