A US technology company that develops marketing, sales and customer service software is to create 450 jobs in Ireland over the next three years.
The positions at HubSpot will be in the company's Dublin offices as well as remotely from across the country.
HubSpot first opened its European, Middle East and Africa headquarters in Ireland in 2013, hiring 150 people over three years.
Then in 2016 the firm said it would take on a further 320 employees in its Dublin base, which has become known as DubSpot.
Since then the Irish based workforce has grown to over 800.
This morning the business revealed plans to grow further over the coming three years, by taking on an additional 450 people.
The new positions will be in areas including engineering, sales and services, all needed as its business grows across the region.
As well as being based in the company's existing Dublin docklands offices, the roles will also be available to those who wish to work remotely across the country.
The announcement comes as the firm opens a new office building on Sir John Rogerson's Quay, bringing to 185,000 sq.ft the amount of space it has in the city across three buildings.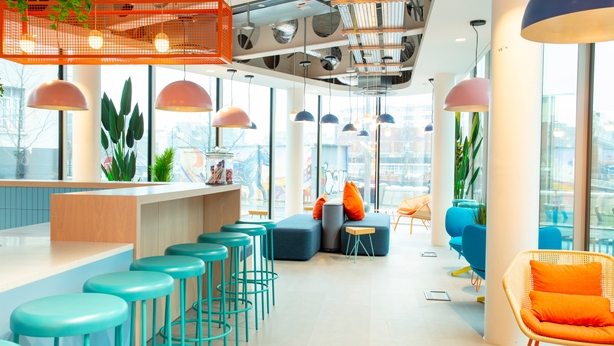 President and Chief Operating Officer of HubSpot JD Sherman said the company's growth in Dublin had exceeded its expectations and was testament to the hard work of the team.
The expansion is supported by the Department of Business, Enterprise and Innovation through IDA Ireland.
CEO of IDA Ireland Martin Shanahan said: "The EMEA headquarters based in Dublin plays a strategic role in HubSpot's global operations and it is very pleasing to see a great diversity of roles from engineering to sales being carried out here.
"I also commend the company for creating remote jobs which will tap into the strong talent pool in regional locations."