The country is in the middle of an accommodation crisis and needs accommodation on all fronts, the chief executive of housebuilders Glenveagh Properties Stephen Garvey said today. 
There is no one solution to it all, he added.
He was speaking as the company earlier reported a big jump in revenues and operating profits for last year as it built more houses than it had previously indicated. 
On the possible introduction of a rent freeze by the new government when it is formed, Mr Garvey said the move would equate to "taking the patient and putting them on life support to a certain degree".
"Rent freezes are not the cure, they stabilise, but they are not the cure. The long-term cure to this is actually supply into the market and incentivising as much supply as possible," Mr Garvey said.
"The fundamental problem with the rental market is there is not enough of a supply of rental property.
"If there was enough of a supply of rental property rental prices would be stable or frankly would reduce to a certain degree," the Glenveagh CEO said. 
He said 6,000 properties owned by private landlords leave the private rental market a year, but only 3,000 are being replaced by institutional landlords.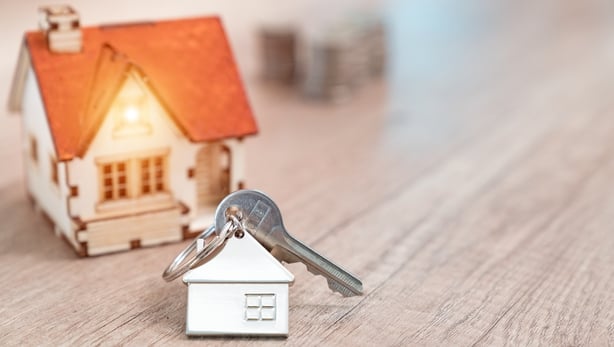 Long-term, he said the real thing that needs to be looked at as far as rental accommodation is concerned is how do you stimulate more supply into the market that can overall stabilize rents and possibly reduce them. 
This could be done by building higher apartment blocks at higher density in city centres, he claimed, as well as looking at the cost of producing.
"Help to Buy in some way helps that, but maybe it has to be expanded beyond that. How do you help the buyer enter the market by some way helping them?" 
He said Glenveagh would not have an issue with the Help to Buy Scheme being expanded, but that would not be the ultimate solution.
He referenced the UK where a home equity scheme was introduced. 
"Obviously if you reduce VAT you reduce the cost of a house, but I don't think anyone has really looked upon that as a potential policy," he stated. 
He said if there was a cap put on the value of a house that qualified for the lower VAT rate, it would prevent builders from pocketing the savings.
A number of initiatives had already been introduced which have been supportive of the market, but more is needed, he claimed.
Mr Garvey said how the next government delivers social housing will be key for the industry, adding that it was important to note that the private sector is actually the most efficient at delivering housing. 
"The big thing is how do we join up how we can deliver housing into the future both in the public sector but in the private sector as well. I think that is key for the overall market," he stated. 
The private sector has the skill set but needs to deliver more, he added.
"What the government needs to focus on is how do they stimulate more supply into the market. The demand is obviously there, but how do you stimulate more supply?"
There are a number of factors at play there, he claimed, including whether there is an viability between what buyers can afford to pay and what developers have to spend to produce a house.
He said the Central Bank's macroprudential rules are having a certain effect there.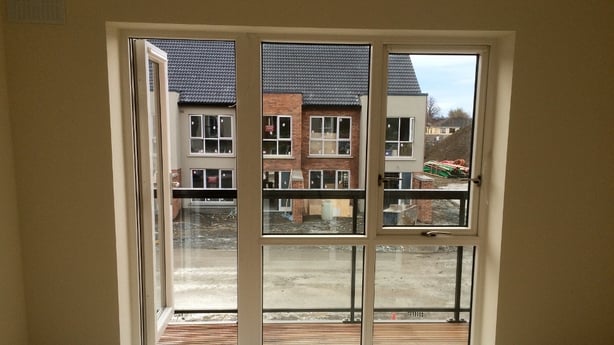 "They have certainly stabilised the market, but to a certain degree if you take a typical example of a first time buyer with say €40,000 of income, multiply that by 3.5 and put a 10% deposit, that buyer can only afford a house for €155,000," he explained. 
"We physically, without land and without profit, can not produce that house for €155,000," he added.
He also said that while the macroprudential rules have created a lot of financial stability, they may have also created a certain amount of social instability.
"They are prohibiting people who are well capable of repaying mortgages, being prohibited from what they can buy. But over the long-term is that the right thing?" he asks. 
Mr Garvey said that most average markets have lending rules that limit what can borrowed for a mortgage to 4.5 times income, not 3.5 times.  
"I think that what is required is some flexibility, it doesn't have to be a drastic change of a multiple of ten. It just needs to be some tweak, because that certainly will help people access more credit," he stated. 
This would help the more affordable end of the market, he added, and would not lead to higher prices. 
The limits could also be reduced again if the market began to heat up too quickly, he added.
Mr Garvey also said the new fast-track planning process means objections to developments do not impact the company too much. 
"Obviously people are entitled to object, if they are within the local community," he said. But he added that  questions need to be raised about how someone who lives far away from a proposed development can object. 
"That's really something for the Government to look at," he said. 
He also highlighted the expense involved in judicial reviews to planning decisions which can be quite expensive for the person defending, but not for the person making the application. 
"If it is on good grounds and they are entitled to, by all means, but not for the sake of it," he said.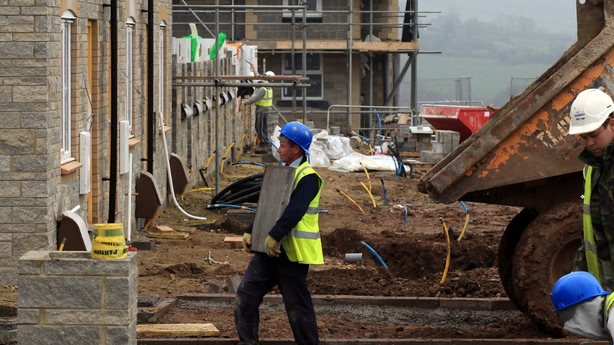 Earlier, Glenveagh said its operating profit (pre-exceptional items) for the 12 months to December came to €30.5m, compared to a loss of €2.1m in 2018. 
Group revenue for the year soared by 238% to €284.6m from €84.2m.
It said its total unit completions for the year reached 844 units, a 207% increase on the 275 units built in 2018 and 16% higher than its market guidance of 725.
Glenveagh said the continued strong demand for its first-time buyer homes is evident from the average selling price for the year of €332,000, up from €287,000 in 2018.
The company said it was actively constructing on 17 sites during the year, consistent with its strategy of maximising the number of open outlets.
Its existing sites are capable of delivering in excess of 4,800 units, the company added.
During the year, Glenveagh bought land in Cork, Dublin, Wicklow and Meath.
Looking to 2020, Glenveagh said that positive momentum has been maintained during the first two months of the current year where customer demand has been solid.
"The market backdrop remains favourable with significant institutional and private demand for housing. The company is well-positioned to deliver a successful outcome for 2020 and the Board remains confident that the results will be in line with its expectations," it added.
Glenveagh's chief executive Stephen Garvey said 2019 saw another strong performance both operationally and financially as the company continues to exceed its targets, delivering three times the number of unit completions from one year ago. 
"The group's completed investment in attractive residential development land and focus on operational excellence continues to drive reservations, signings and completions," Mr Garvey said. 
"As we grow our operations, consistent with our business plan, tripling medium term output to 3,000 units, we continue to drive efficiencies and improve ties with our suppliers to further drive return on capital for the group," the CEO said. 
"As our market has evolved since IPO, we also see additional opportunities to capture strong demand from our retail and institutional customers," he added.
Shares in the company were lower in Dublin trade today.