Shares in Flutter Entertainment - the owner of Paddy Power - fell over 4% in Dublin trade after it reported a fall in pre-tax profits for 2019 due to tax and regulatory changes and investment costs in the US.
Flutter said its company's pre-tax profits fell by 38% to £136m in 2019 from £219m the previous year.
But its revenues rose by 14% to £2.14 billion as it expanded in the US online sports betting and gaming market, saw strong growth in Australia and expanded its European presence.
The Flutter board has proposed a final divided of 133 pence per share, which equates to a full year dividend for 2019 of 200 pence, unchanged from 2018.
In October, the company announced a deal to combine with Nasdaq and Toronto-listed Stars Group, owner of Poker Stars. 
The $6 billion share deal is set to create the world's largest online betting and gambling company by revenue upon its expected completion in the second or third quarter of 2020. 
Peter Jackson, Flutter Entertainment's chief executive, said that 2019 was a very significant year for the company, with further successful expansion in the US, enhancement of responsible gambling initiatives within the business and The Stars Group deal.
Mr Jackson said that responsible gambling is a critical component of the company's strategy. 
"This is why we continue to raise our standards as a socially progressive operator and to help to lead the industry in a race to the top when it comes to responsible gambling practices," he said. 
"While these changes are reducing our growth in the short-run, we know that they are the right thing to do for our customers and for the sustainability of our business and the industry in the long-run," he added.
Flutter said that online revenues at Paddy Power Bookmakers grew by 6% to just over £1 billion during 2019, boosted by the acquisition of Adjarabet, while revenues were flat.
The cost of sales were adversely affected by the increase in Irish betting duty and UK remote gaming duty, which cost an incremental £23m. 
In Australia, the company said its Sportsbet business performed very well during 2019 against the backdrop of a step change in gaming taxes that saw cost of sales as a percentage of revenue rise from 30.1% to 40.7%.
Australian revenues were up by 11% to £446m from £403m, while stakes increased by 3% year-on-year.
Revenues at its US business soared by 60% to £376m from £191m with gross profits jumping by 40% to £261m from £147m.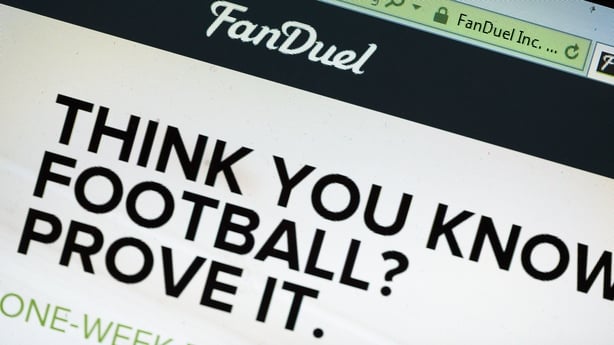 The company said the merger with FanDuel and the regulation of sports betting "transformed" its US division.
The FanDuel sportsbook generated more than £100m in sportsbook revenues during 2019 compared with £11m generated in 2018.
During the year the company expanded its online sportsbook offering into three new states in the US.
"We remain as confident as ever in the US prize," Peter Jackson told reporters on a conference call.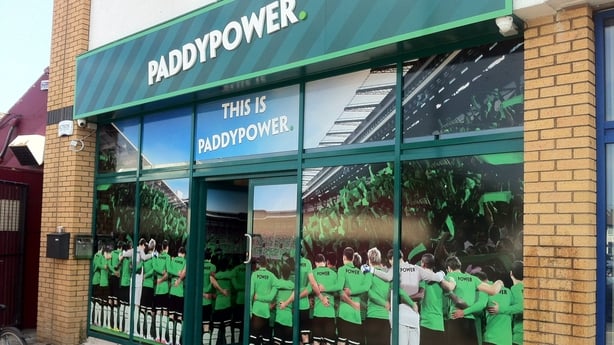 Sportsbook revenue across Paddy Power's Retail division in Ireland and the UK increased by 4%, with stakes growth of 1% and a 30bps improvement in net revenue margin. 
It noted its UK retail sportsbook was particularly strong in the fourth quarter as its shops benefited from competitor closures. 
"We have continued to expand our offering in retail with the roll-out of our next generation screens across the Irish estate, providing customers with a more immersive betting experience," the company added.
It said the change in fixed odds betting terminals regulation, along with an increase in Irish betting duty, cost the group £34m in EBITDA during the year, which resulted in a 26% reduction in underlying EBITDA.
Looking ahead, Flutter said that 2020 has begun strongly, with good customer and revenue momentum across all of its divisions. 
It said that Euro 2020 presents an excellent opportunity to engage with and acquire customers across multiple markets. 
Earnings across betting firms have been squeezed by the imposition of betting tax increases across developed markets such as Britain, Ireland and Australia, where Flutter made most of its £2.1 billion in revenue last year. 
The UK government also last month introduced a ban on the use of credit cards to place bets, prompting rival William Hill to warn this week of a likely impact on its results. 
Bookmakers have responded to the stiffer taxes with a push into the US market where sports betting rules have been relaxed and a flurry of consolidation, including the 2016 merger of betting exchange Betfair and Paddy Power, which runs high street betting shops as well as an online business. 
Shares in the company were lower in Dublin trade today.