The chief executive of Permanent TSB has said the bank is keeping its mortgage pricing under constant review, but made no commitment on reducing rates further.
Jeremy Masding was speaking as the bank reported profits before tax of €42m for the year to the end of December, an increase of 8% on the previous year.
The outgoing boss said the bank has no immediate plans to reduce its mortgage interest rates, despite recent cuts by AIB, Ulster Bank and KBC and a view among some brokers that Permanent TSB's rates are out of step with the market.
"There were three rate cuts in the last 12 months," Mr Masding said.
"We've got nothing new to announce today, but if we can make our offering more competitive, subject to our requirements to deliver value for the Irish tax payer, we will do so."
The bank said its total new lending volumes rose by 14% year-on-year to €1.7 billion, supporting its performing loan book growth in 2019.
Its market share of new mortgage lending increased to 15.5% from 15.1% at the end of 2018.  
The lender's net interest margin - the difference between the average rate at which it funds itself and lends on to customers - increased to 1.8% from 1.78% at December 2018.
Permanent TSB said its non-performing loans reduced by 36% to €1.05 billion after the sale of €0.5 billion of loans in September and "organic cures" of about €0.1 billion. This brought its NPL ratio to 6.4%.
"The remainder of the NPL portfolio is actively managed, and the bank is committed to meeting a mid-single digit NPL ratio, as per prudent balance sheet management and regulatory guidelines, whilst continuing to protect capital," it said in its results statement.
Speaking on Morning Ireland, Mr Masding said the bank was on course to reach mid-single digits on its NPLs.
We need your consent to load this rte-player contentWe use rte-player to manage extra content that can set cookies on your device and collect data about your activity. Please review their details and accept them to load the content.Manage Preferences
"We still have work to do to reach that required level, and as I've said before, we are ruling nothing in and nothing out. Options would include natural cures, initiatives such as mortgage to rent, and indeed, further loans sales but I have nothing to announce this morning," he said.
PTSB also said that it held about 400 properties in possession, with 80 actively for sale, at the end of 2019.
It said most of the properties in possession are as a result of a targeted buy-to-let voluntary surrender programme. 
The bank said it was satisfied with the progress made to date and expects to sell the majority of properties through various arrangements over the next 12 months.
It also said that it was beginning a programme of engagement with some of the thousands of its customers who have interest only mortgages to determine "credible capital repayment plans".
17% of the lenders' performing mortgage book is interest only, with the bulk of those being buy-to-let.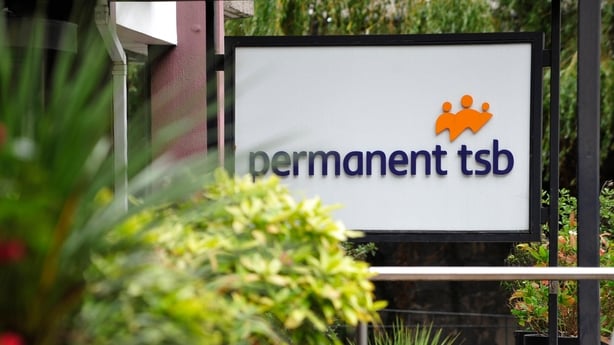 Chief Financial Officer Eamonn Crowley said there is no doubt that interest only mortgages have a higher risk profile because they have a bullet repayment attaching to them.
"Because they are buy-to-let they are heavily dependent on the LTV or the value of the underlying property," he said.
"Those values as we know have been increasing in recent years and indeed while at a lower level we expect an increase over time."
He said the plan involved contacting customers to engage with them to ensure they understand they have a bullet repayment and also to enquire how they will fulfill the repayment of that mortgage.
In cases where there is a high LTV, the bank will also ask if the borrowers have other sources of income or assets that would make up any difference.
"It is actually a normal interaction you would have with any customer in that regard, but saying that there may be customers who may not be able to fulfill that requirement based on their personal situation," he said.
He said if customers don't have the capacity to pay, then the loans would be classed as non-performing.
Eamon Hughes, banking analyst at stockbroker Goodbody, said investors would likely hone in on the news, as it was more than likely a loan book with rent rolls that may be more suited to a "transaction outcome".
But Jeremy Masding said it was too early in the programme to say what might happen with such loans.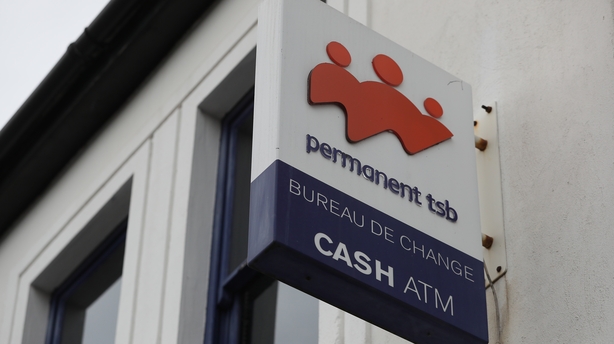 There has been ongoing speculation that Permanent TSB might merge with another bank.
Mr Masding said that if an M&A opportunity came about, we would look at it as any business would.
"But for the moment, we are focused on a business model that I think is working based on the numbers I see," he added.
The biggest fine ever imposed by the Central Bank of Ireland was imposed on Permanent TSB because of "serious failings" during the tracker mortgage scandal.
The bank paid the fine of €21m, provisions for which were made in previous years. It therefore did not dramatically affect last year's results. 
Jeremy Masding said today that 99% of customers have received redress and compensation.
"We've apologised and I'd like to do so again this morning. We have paid the fine imposed on us."
Asked about reports last year that Permanent TSB plans to close branches and reduce its staff numbers to lower costs, Mr Masding said in a low interest rate environment there is a need to have an efficient business.
But he added that branches remain a really important part of the business model and the lender has invested a lot in its branches.
"I think that we still believe that in the Irish retail and SME banking market branches are a really critical channel. Now like every part of the business we will keep that under constant review," he said.
Last October, it was announced that Mr Masding would step down as chief executive of the bank. He said no date has been set for his departure and he will continue to give the job his full attention under the board appoints his successor.
"Ireland has been a great place to live and work, and my family and I were really lucky to get the chance to come here."
Asked was it a tough time to run a bank, he said it was "an interesting time".
"It challenged my staff, it challenged our customers, it challenged all the other stakeholders that we work with. I think together we have made a real difference and created a bank that I think is competitive and is doing good things in the Irish retail and SME market," he stated.
Permanent TSB shares were 2.4% higher in Dublin trade today.