Shares in Dalata Hotel Group rose after it reported higher revenues and pre-tax profits for 2019, adding that it was seeing no material impact from the evolving coronavirus outbreak on its business so far.
The hotel group said its revenues for the year to the end of December rose by 9.3% to €429.2m on the back of new additions to the portfolio. 
It said the 1,692 rooms that were added to its hotel portfolio in the last two years in Dublin, Cork, Galway, Belfast, Newcastle, Cambridge and London are performing very well.
Pre-tax profits for the year were up 2.7% to €89.7m and Dalata said that strong cost control ensured it  maintained earnings despite tougher market conditions in Ireland. 
The board has proposed a final dividend of 7.25 cents per share, an increase of 7.5% on the previous year.
Occupancy for the year fell to 82.6% from a level of 83.7% in 2018, but the average room rate rose to €113.14 from €112.51
Pat McCann, Dalata Group's CEO, said the Irish hospitality market experienced tougher market conditions last year, mainly due to the impact of the 4.5% VAT increase and the additional supply of about 1,500 bedrooms in Dublin. 
He said Dalata's Irish hotels were not immune to these events but did manage to outperform the market in most cities. 
On a like for like basis, Revenue per available room (RevPAR) at Dalata's Dublin portfolio declined by 3.1%, outperforming the market decline of 3.6%. 
Like for like RevPAR at its Regional Ireland portfolio declined by 1%.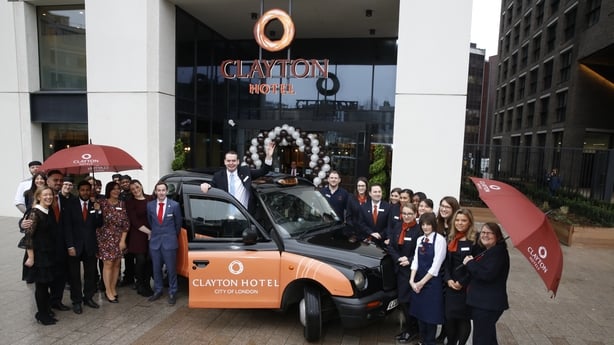 Meanwhile, RevPAR at its existing hotels in Regional UK outperformed their local market and while Dalata's London hotels were behind the city as a whole, they performed well within their own local markets. 
The company also said that it continues to monitor closely "the evolving and unfortunate COVID-19 outbreak" but to date it has seen no material impact on its business.
"We are mindful that Dalata is exposed to global headwinds that can impact the hospitality sector. We expect approximately another 1,900 hotel rooms will open in Dublin during 2020 and the digestion of this new supply will have an impact on the market," Pat McCann said. 
"However, I remain encouraged by the strong forecasts for the Irish economy, further job creation by multinational companies and the continued demand for bedrooms," he added. 
"We will continue to grow our portfolio, develop our people, exceed our customers' expectations and maximise the return from our assets. We are very focused and ready for the challenges and opportunities that 2020 presents," he added.
The hotel group said it has a pipeline of about 2,871 rooms in "excellent locations" on track to open between 2021 and 2023.
Shares in Dalata Hotel Group moved higher in Dublin trade today.