Supermac's has welcomed McDonald's decision not to appeal last year's ruling by the European intellectual property regulators that partially cancelled the fast food multinational's ownership of the "Mc" trademark across the EU.
Last August, a judgment by the European Union Intellectual Property Office (EUIPO) caused McDonald's to lose the right to exclusively use the "Mc" prefix for a whole swathe of food areas.
However, it can legitimately continue to use it for chicken nuggets and a large variety of individual meat, fish and chicken sandwiches.
McDonald's had an opportunity to file an appeal to the decision, but according to Supermac's it has not done so by the required deadline.
As a result, the decision has become final.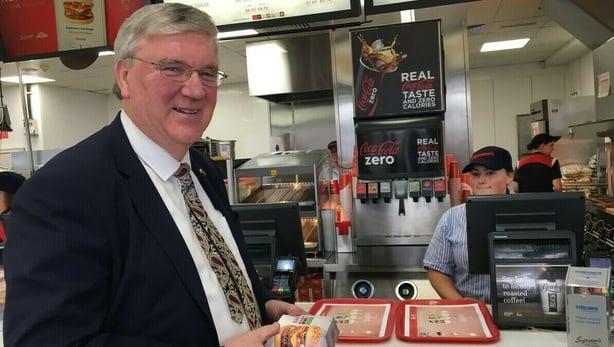 "The decision by McDonald's not to appeal the original EUIPO ruling regarding the revocation of their colonisation of Mc registrations is a vindication of our campaign to not allow McDonald's bully us as competitors," Supermac's MD, Pat McDonagh said.
"It is clear that they have looked at the situation and have come to the only decision available to them. They have conceded."
Last year's ruling followed a complaint made to the EUIPO by the Irish-based chain against McDonald's and followed Supermac's victory in its long-running case against McDonald's to have the use of the Big Mac trademark cancelled.
In that judgment, the EUIPO said McDonald's had not proven genuine use of the contested trademark as a burger or as a restaurant name.