The chief executive of telecom company Eir has said the business will continue to use Huawei equipment in its network.
Carolan Lennon was speaking earlier this morning, before the UK announced that it would limit the role of Huawei technology in its next generation mobile networks.
Eir is using Ericsson equipment for its core 5G network, with Huawei providing equipment for the non-core radio aspects of the infrastructure.
"We're very happy with them as a supplier," Carolan Lennon said.
"Huawei have great kit, they have really really top quality kit and we are very happy with Ericsson doing the more sensitive core network. They've been a good supplier and we've worked well with them."
Eir also revealed today that its 5G network has now expanded to 20 towns and cities.
It now covers over 25% of the population of the country.
The 5G rollout is part of a €150m investment in its mobile operations, which also includes an upgrade of all existing network sites to 4G across the country.
More than 500 sites have already had 4G equipment installed with 4G population coverage now at 98%.
Eventually the firm intends to have 99% 4G geographical coverage.
Ms Lennon said the reason this 4G investment was taking place is that 5G will not be made available across the entire country, so it is important to get the bedrock of 4G right and improve the service offered by it.
Eir has also now passed 50,000 premises across the country as it continues the rollout of its upgraded fixed fibre broadband network in urban and suburban areas.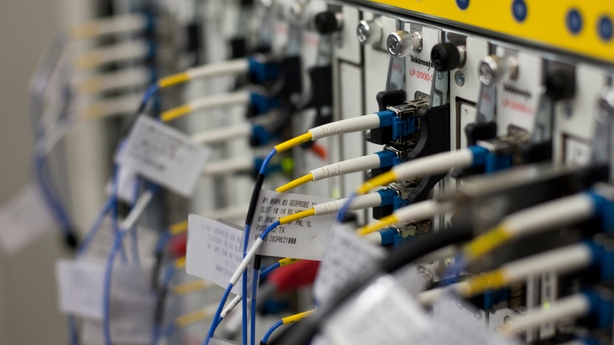 €500m is being invested in this project.
In total, 28 towns have received the upgraded service, which offers speeds of up to 1Gbps, with 20 more to follow by April, the firm said.
The mobile and urban fibre rollout are part of a €1 billion investment plan by the telecoms company which aims to improve the connectivity available to 1.4 million homes and businesses.
Once it has been finished, the fibre network will reach 84% of premises here.
The Eir CEO also said the company would intend in the longer term to decommission the existing copper network.