Ireland is about to get a number of new video streaming service - giving customers more options, and potentially more cost.
Here's a breakdown of the on-demand platforms that are already available here, and those that may be coming soon.
Netflix
Cost: €7.99-€15.99 per month*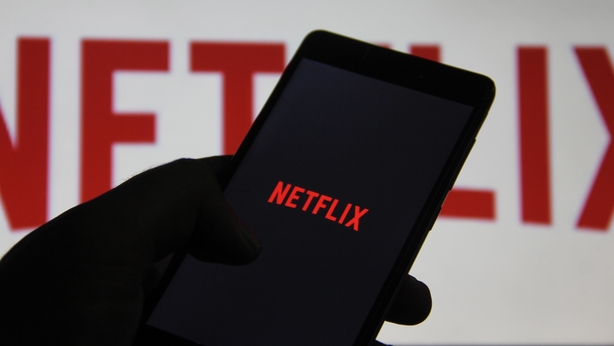 What's on? 
Once home to TV shows and film originally made by others, Netflix is now increasingly focused on its own content. That includes hit dramas like Stranger Things and The Crown, stand-up specials from the likes of Bill Burr, Amy Wong and Kevin Hart, films including the Oscar-winner Roma, and documentaries like Making a Murderer and Sunderland 'Til I Die. 
There's still plenty of other TV and film on there too - from Friends to Mean Streets - but, as they're not made by Netflix, expect them to disappear in the near future.
* Netflix offers three price points - the cheapest lets you stream standard definition pictures to one screen at a time, while the dearest allows for 'Ultra HD' pictures on up to four screens at once.
Amazon Prime Video
Cost: €5.99 per month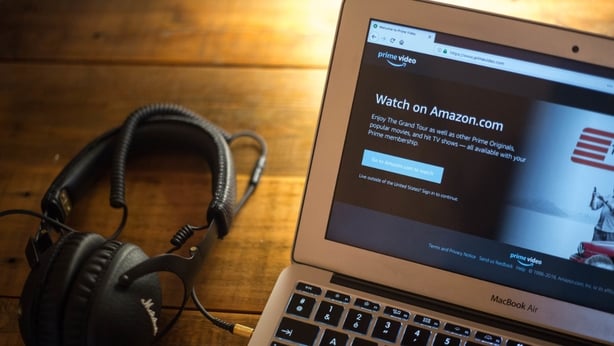 What's on?
Much like Netflix - though on a smaller scale - Amazon's catalogue includes a growing number of own-made productions alongside a declining stock of third party shows and films.
Stand-out Amazon programmes include The Marvelous Mrs Maisel, Sneaky Pete and The Boys. There are also some impressive films available - including Manchester by the Sea, You Were Never Really Here and The Big Sick. 
Other shows available at present include Seinfeld and The US Office - but they're set to go in the near future. However Amazon is clearly prepared to dig deep to find replacements - for example spending a reported $250m to acquire the rights to a Lord of The Rings prequel series that it hopes will be the next Game of Thrones.
Now TV 'Entertainment'
Cost: €15 per month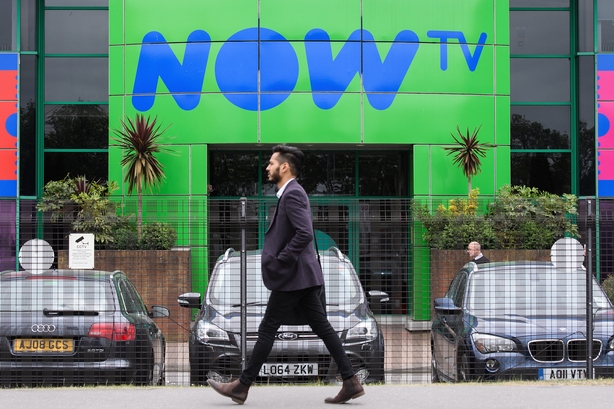 What's on?
Unlike Netflix and Amazon, Sky-owned Now TV is split into separate packages.
Its 'Entertainment' pack offers a live stream of 11 TV channels - including Sky One, Sky Atlantic and Comedy Central - as well as hundreds of TV shows on-demand.
That includes Sky's own productions, but also plenty of HBO classics like The Sopranos, True Detective and Succession.
But those looking for films will have to sign up the separate 'Cinema' package (also €15 per month) - while sports fans can pay €39 per month to access Sky's 11 sports channels.
Apple TV+
Cost: €4.99 per month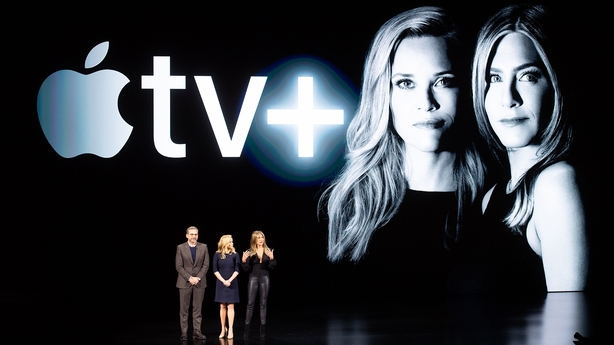 What's on?
Very little, at present.
The headline shows at launch are The Morning Show - featuring big names like Jennifer Anniston, Reece Witherspoon and Steve Carrell - and the Jason Momoa-fronted sci-fi See. A handful of other shows are available too - but as Apple has chosen not to buy in content to pad out its library the shelves look quite bare compared to its rivals.
More is promised soon - including projects from Oprah Winfrey, Steven Spielberg and Ireland's own Cartoon Saloon - but, for now at least, it's fairly slim pickings.
RTÉ Player
Cost: Free, ad-supported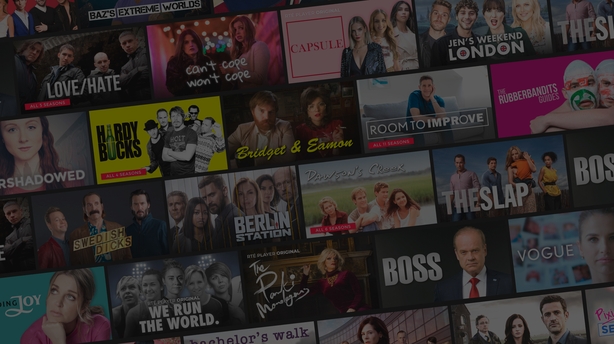 What's on?
Live streams of RTÉ's regular TV channels, including RTÉ One and News Now, as well as online-only streams dedicated to comedy, food and old programming.
The Player also serves as a catch-up service for programmes recently broadcast on RTÉ One or Two, while it also has an ever-changing stock of box sets - including Irish productions like Love/Hate and Raw, and international hits like ER and Frasier.
There's also a growing catalogue of content made specifically for the platform; covering documentaries, short-form comedy, cookery and lifestyle.
Virgin TV Player
Cost: Free, ad-supported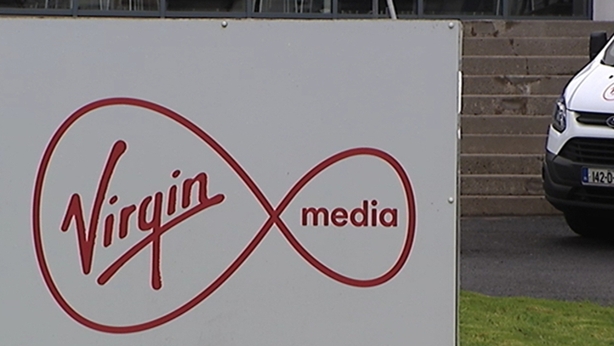 What's on?
Live streams of Virgin Media's three traditional television channels - as well as a catch-up service of the network's programming over the past month.
Alongside that is a bank of original programming including Red Rock and Darklands, as well as kids and lifestyle programming.
---
Services coming soon
Disney TV+
Launching: 31 March 2020 (following a North American launch on 12 November)
Price: €6.99 per month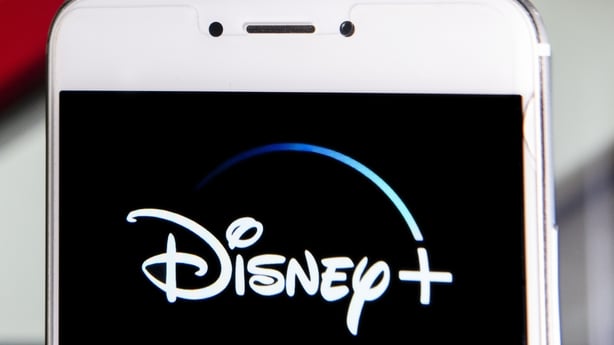 What you get:
A huge catalogue of TV and film owned by the Walt Disney Company.
Looking at Disney's own content alone that makes it a fairly formidable challenger, including as it does countless classics including Mary Poppins, Who Framed Roger Rabbit? and The Lion King.
However as Disney has been busy acquiring other studios over the past decade or so, its streaming service will also include the output of Pixar, Lucasfilm, Marvel and Fox. 
That means subscribers will have access to a wide array of content including Toy Story, Star Wars, Marvel's Avengers, and more-than 660 episodes of The Simpsons. 
Disney is also producing content specifically for the streaming platform - including a space western based in the Star Wars universe called The Mandalorian, and a live-action reworking of Lady and the Tramp.
Peacock
Launching: April 2020 (in the US)
Price: Unknown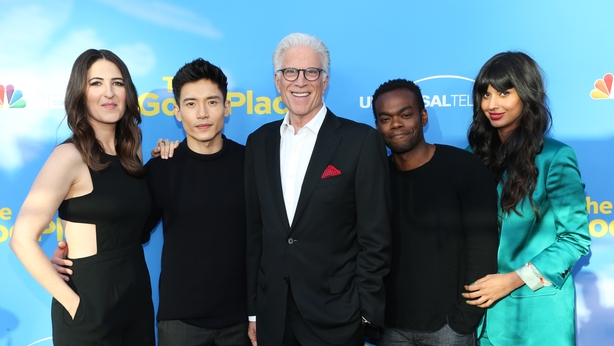 What you get:
The streaming service of NBC Universal, Peacock will tap into a wealth of content from the US broadcasting giant.
That includes shows like The US Office and Parks and Recreation - which it is taking back from rival Netflix - but also Universal Studios films like Jurassic Park and Despicable Me.
There'll also be some fresh content, including reboots of Battlestar Galactica and Saved By The Bell, however a lot of details are still unknown.
Among the unknowns are pricing - with suggestions that it could be ad-supported, or even free to customers of parent company Comcast.
Whether it will launch internationally is also unknown - but bear in mind that Comcast also owns Sky, which could allow for some kind of cross-over with its existing Now TV service.
HBO Max
Launching: May 2020
Price: $15 per month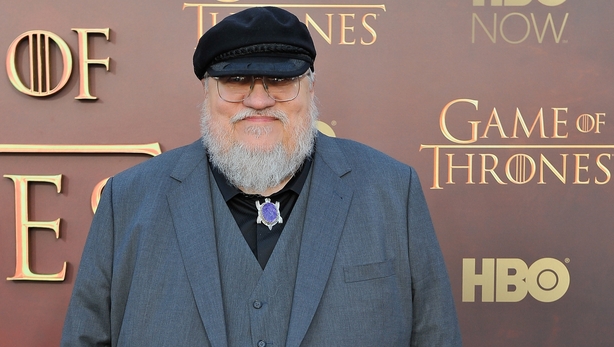 What you get:
Perhaps the most intriguing of all the incoming services, HBO Max finally brings some of the most critically-acclaimed TV of recent years to a fully-fledged TV service.
That will include shows like Game of Thrones and The Sopranos but, despite the name, the library will extend well beyond HBO itself. That's because the broadcaster is part of WarnerMedia, which also includes Warner Bros and DC Films.
This opens the door to films featuring Batman, Gremlins and Austin Powers - as well as a deep archive of classics like Citizen Kane, Casablanca and When Harry Met Sally.
However there are questions as to whether Irish viewers will every get a chance to try HBO Max, with Sky once again part of the equation.
It recently renewed its partnership with HBO, which allows it to broadcast shows like Succession to audiences here. Many have taken that as an indication that Now TV will remain the home for streamed HBO programmes in Ireland - though details may become clearer ahead of the US launch.