Ireland loves Netflix.
By 2017 - just five years after its arrival here - 42% of Irish households were subscribed. The UK market, which also gained access to Netflix in 2012, only hit that figure a few months ago.
Netflix's rise was even accompanied by new concepts like 'binge-watching' - which sees viewers sitting through multiple programme episodes in one sitting.
However it also helped shape consumer spending habits, encouraging 'cord cutting' (where households would ditch expensive pay TV services in favour of on-demand streaming) and 'cord nevers' (new households that do not take on a traditional pay TV service at all).
In Ireland 65% of households took pay TV services in 2017 - compared to 69% in 2013. On top of that are surely others who downgraded or switched to cheaper packages - opting to receive fewer channels in return for a smaller monthly bill.
"Netflix and the other streamers have normalised the expectation that you're going to get content when you want it, in the formats you want at an affordable price," said Mathew Horsman, director of consultancy group Mediatique, which has conducted research on the Irish market for a number of organisations, including the Broadcasting Authority of Ireland and RTÉ.
At the core of Netflix's early appeal was the image of a one-stop shop for decades worth of great TV and film. That may have been the case in the early days, but ironically its success means that characterisation no longer applies today.
In the past few months alone large swathes of high profile content has left the platform - from Marvel's Avengers to Tolkien's fellowship. Other big draws, like Friends and The US Office, are also on the way out.
The reason for the exodus? Other studios want in on the streaming market.
New rivals
Netflix has had Amazon Prime Video as competition since late 2016, during which time Sky's Now TV service has also been a growing force. In a very short space of time, however, the market is set to get a lot more crowded.
---
RELATED: Streaming in Ireland - what's on?
---
First of the new challengers is Apple, which launched its streaming service this month. Disney's offering, meanwhile, comes to market next week - though Irish viewers will have to wait until March 2020 to gain access.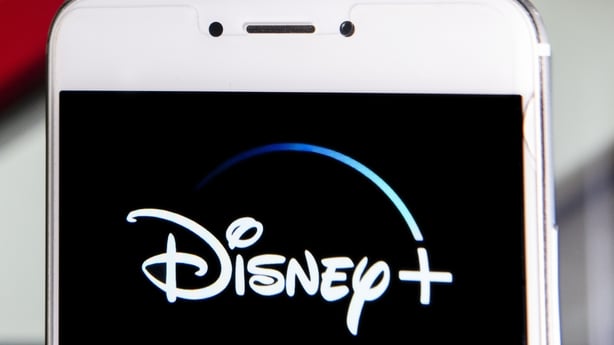 Next year will also see US broadcasters HBO and NBC enter the fray, though neither has said whether they plan to make their way across the Atlantic.
But even if they do not that still leaves five big streaming players in the Irish market. It is unclear what this means for the sector - other than the fact that there will be a lot more money spent on programming in the coming years.
That in itself has raised questions of sustainability - as Netflix takes on more debt to compete with the deep pockets of Apple, Amazon and Disney. 
But how sustainable this shift is for consumers is also in doubt, as they will now have to navigate multiple siloed catalogues of content.
Many households may be able and willing to pay for more than one streaming subscription - but few will be able to justify paying as much as €49 per month to access all available platforms. 
Others may opt to 'cycle' through the various streaming platforms - subscribing briefly to watch whatever is new, before cancelling in favour of another service. However streaming providers will do what they can to discourage this, with many already making it far harder to leave than to join.
That means many will have to decide what they get to see, and what they miss.
"There is a danger of getting a kind of subscription, video-on-demand fatigue," said Mr Horsman. "I think more people will take multiple subscriptions but I do think there's a cap to how much higher that will go."
Opportunity knocks for the old guard
Ironically this proliferation of streaming options could call a halt to the 'cord-cutting' trend, or at least open a space for companies to establish themselves as the new 'one-stop shops' for TV and film.
"This whole stacking of subscription services may, oddly enough, put the emphasis back on bundling," said Mr Horsman. "People will say 'if someone offers me Netflix, Amazon and Disney, and if I take all three they'll give me a discount', well that's pay TV again!"
Sky has already taken a tentative step in this direction, bundling Netflix into its Sky Q service. Eir's new TV service is based around Apple TV, which includes giving users a year of free access to Apple TV+. Meanwhile both Apple and Amazon already allow users to add other subscription services to their own as 'channels'.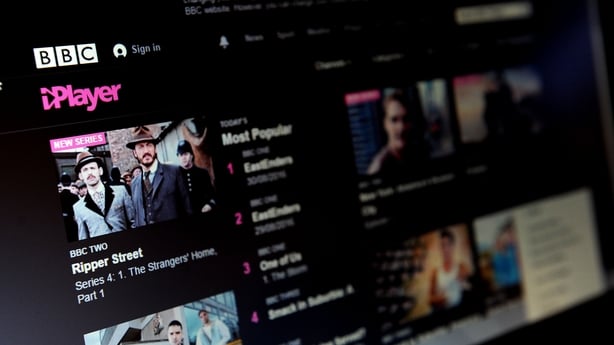 The shift may also create an opportunity for traditional broadcasters like the BBC, RTÉ and Virgin Media, assuming they can better cater to an audience that wants content on-demand, while also continuing to pull in programmes and films from various sources.
"What the BBC has done is sought approval for 12 months of catch-up [on the iPlayer], rather than 30 days," Mr Horsman said. "So it's a very aggressive change to its offering - and it's doing more stuff that makes iPlayer like Netflix."
But whatever advantages traditional broadcasters continue to hold, they will still have to compete under terms increasingly dictated by the streamers. First and foremost, that means the likes of the RTÉ Player and BBC iPlayer will have to fight harder than ever to claim a place on every smartphone, tablet and smart TV in the country.