Shares in nutrition group Glanbia fell as much as 12% today after it reported continued weakness in sales of products aimed at athletes and body builders.
Glanbia said sales volumes in its performance nutrition business were weaker than expected because it faced currency and tariff headwinds in major non-US markets, including Brazil, Middle East and India.
A shift to online sales in Europe also had an impact.
It said its prices fell 1.4% and volumes were down 7.9% in the third quarter in performance nutrition business.
Glanbia shares had fallen sharply after its second-quarter results in July, when the performance nutrition division had a 30% drop in core earnings.
Measures to improve the performance of the business will continue into next year, Glanbia's Group Managing Director Siobhan Talbot said in a statement.
However, a strong performance in other areas of the business allowed Glanbia to maintain its forecast for adjusted earnings per share of between 88 and 92 cents for 2019.
The company had cut the full year forecast range by between 3 and 7% when it published it half year results in July.
In today's trading update, it said that revenue for the first nine months of the year rose by almost 17% on a constant currency basis.
A stronger US dollar meant that, on a reported basis, revenue increased by 23.4% compared to the first nine months of 2018.
"This was driven by a strong performance from Glanbia Nutritionals as it meets demand from its global and regional customers for dairy and non-dairy solutions, as well as a good contribution from acquisitions," Siobhan Talbot, Group Managing Director of Glanbia said.
"In GPN (Glanbia Performance Nutrition), while we are very pleased with the performance of the SlimFast acquisition, our like-for-like volume performance is disappointing. This is largely driven by specific challenges in key non-US markets."
The company said its Glanbia Performance Nutrition division saw revenue growth of 16.5% in the first nine months of the year.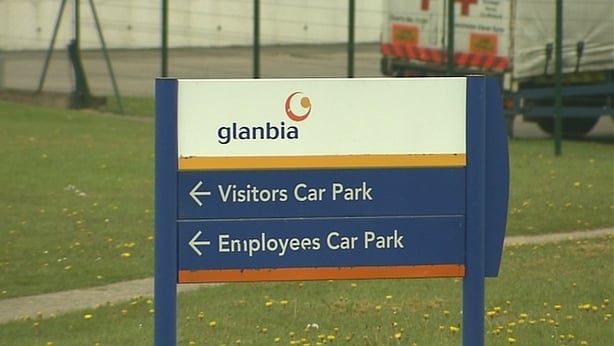 Its SlimFast purchase added 25.8% in revenue, which was offset by a volume decline of 7.9% and a pricing decline of 1.4%.
It noted that the volume decline in the first nine months of the year was mainly due to the continued challenging environment in some non-US markets, including Europe, the Middle East, Brazil and India.
The company said it is "actively addressing" these issues.
Revenues at the company's Glanbia Nutritionals division rose by 17.1% on the back of a volume increase of 7.9%, a price increase of 5.7% as well as a contribution from its recent Watson acquisition.
"With non-US Glanbia Performance Nutrition challenges continuing into FY20, we consider the risks to be skewed to the downside for our FY20 forecasts," Goodbody Stockbrokers said in a note.
Shares in the company were lower in Dublin trade today.