Shares in Providence Resources sank 30% today after it said it has not received $9m in funding from Chinese investor APEC Energy Enterprises which had been expected by the close of business yesterday.
The funds were intended to cover the exploration costs at the firm's Barryroe site off the Cork coast.
The oil exploration company has now initiated the process to claim back the Barryroe equity assigned to APEC's 50% working interest in the project.
Providence said it has not agreed any further extension with APEC for the funds, which had been initially been due in June and the deadline for which had been extended on several occasions.
Providence said today it is now free to open up commercial discussions with third parties on the Barryroe asset and APEC no longer had exclusivity over the site.
Yesterday the company's EGM today approved a plan to sell new shares in the company. The company had last month said it was carrying out a conditional share placing in order to raise $3.76m.
In a statement, Providence also said that it is now moving forward with the implementation of its previously announced redundancy programme.
The company said its technical and support staff will be made redundant as part of the re-engineering of its business model.
It also said that it has voluntarily surrendered the frontier exploration licence for the Diablo prospect.
In a note, Davy stockbrokers said that while Barryroe is the most advanced and appraised oil project offshore Ireland, it still needs to be appraised by additional drilling before major capital commitment to its development will be made.
"Realistically, it can only be achieved through a replacement farm-out deal to industry and, or in combination, Providence and partner (Lansdowne Oil & Gas) undertaking a paying share of any drilling programme, " Davy said.
"The disappointment is that the APEC farm-in was a good deal to appraise a good target. To replicate this will be the immediate aim of the board and management," the stockbrokers added.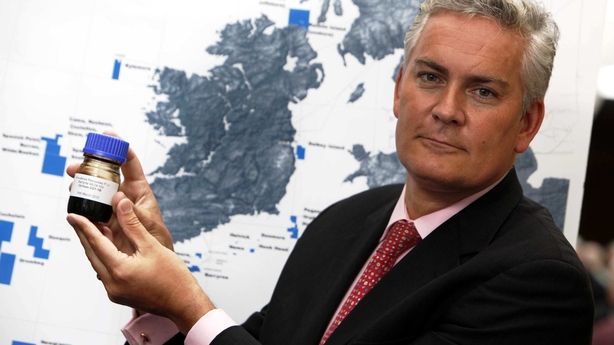 Providence chief executive Tony O'Reilly Jr had earlier blamed the delay in getting the funds from APEC due to international bank transfer delays.
At the firm's AGM last month, Tony O'Reilly Jr said he fundamentally believed that the $9m loan from the Chinese backers would be delivered.
He also said he has staked his reputation on the issue.
Shares in the company tumbled in Dublin trade today.