China is one of the fastest-growing outbound travel markets in the world with numbers predicted to grow to 200 million by 2020.
The Irish tourism industry wants to give a Ceád Míle Fáilte to some of those 200 million Chinese tourists.
Last year, we welcomed 100,000 Chinese tourists to the island of Ireland, and there are plans to double that figure by 2025.
The tourism industry is working to get 'China Ready'. Over 600 businesses will have completed the Fáilte Ireland 'China Ready' training programme which shows businesses how to meet the cultural needs of Chinese visitors, and also how to do business in the Chinese market.
"Earlier this year, I participated in a Tourism Ireland organised sales mission to China, which was the biggest ever tourism sales mission where 26 Irish businesses went out and visited 4 or 5 cities in China and met the travel buyers from those cities, and we're seeing significant growth in business since then," said Paul Kelly, CEO of Fáilte Ireland.
Chinese tourists are interested in Irish culture and heritage, and they are interested in getting close to nature. "Things that seem quite simple to us, getting out on farms, interacting with farmers, and seeing things like sheepdog trials, is really interesting to Chinese visitors," Mr Kelly said.
They are not too dissimilar from other visitors who enjoy the Irish landscape. A lot of Chinese people live in large cities, so Ireland's rural landscapes appeal to them.
There are lots of small things that can be done to make Chinese visitors feel welcome, like using the colour red, which the Chinese consider lucky, and avoiding the colour white, which in Chinese culture is associated with death and mourning. Similarly, the number 4 is considered unlucky in China because the Cantonese symbol for the number resembles the Cantonese symbol for the word 'death'.
"The culinary offering is very important," Mr Kelly said. "Chinese visitors like to sample the food that we have here, but to eat it solidly for 8 days on a trip here would be challenging. No more than you and I would be willing to try something different, we also like to stick with something familiar, so having the right kind of breakfast offering, in particular, that works for Chinese visitors, is important."
The government has introduced a new 5-year multi-entry visa option for Chinese tourists coming to Ireland, and along with direct flights between both countries, it is expected that the number of Chinese visitors to Ireland will grow.
A conference entitled 'Developing Tourism Relationships with China' is taking place in Dublin today, in collaboration with the Chinese Embassy, Fáilte Ireland, Tourism Ireland and Tourism Northern Ireland .
The conference will be attended by His Excellency Xiangdong He, Chinese Ambassador to Ireland, and a special delegation from China which included government officials and travel buyers brought to Ireland by Shanghai Municipal Administration of Culture and Tourism, along with Irish tourism industry body representatives and members of the Irish tourism industry.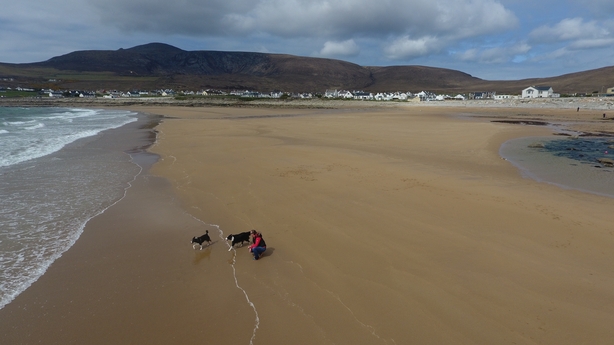 CSO figures show numbers visiting Ireland up 2.4% in Q2
New figures from the Central Statistics Office show that the number of trips made to and from Ireland rose in the second quarter of this year.
The number of trips to Ireland in the three month period broke the three million mark, rising by 2.4% year on year from 2.952 million to 3.022 million.
The CSO figures show that more than half of those trips were made by holiday-makers, while the average duration of each stay rose slightly.
That helped to push the amount of money spent by visitors in the period above €2 billion, an increase of 2.1%.
Today's CSO figures also show that there were 2.4 million overseas trips made by Irish residents during the quarter - an increase of 6.9% year on year.
Two thirds of those trips were by holiday-makers, with expenditure by visitors coming here also passing the €2 billion mark.