Smart speakers are ubiquitous now and the next phase of development for them appears to be the integration of screens.
Amazon has been going down this path for a while now, but its latest iteration, the Echo Show 5, introduces a smaller form factor at a cheaper price.
The device is very similar in its looks to the larger 10-inch version.
However, the Show 5 has a 5.5 inch touchscreen with 960x480 resolution.
It is a very clear and pretty responsive display, although as you'd expect it is not exactly up to smartphone quality.
However, the interface itself is not quite as positive to use.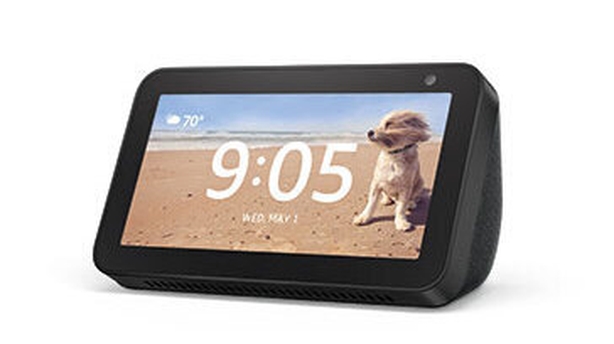 Rather than squish everything into one page, some of the controls are hidden beneath menus that must be pulled out to access.
That might be ok if the voice control enabled you to do everything.
But it doesn't and you will find yourself having to delve into menus to carry out some tasks that voice control can't reach.
The Show 5 is quite neat in size and doesn't dominate the desk or shelf or bedside locker it is sitting on.
On the front there is a 1MP camera for video calling.
Amazon obviously recognises that people are starting to become a little freaked by unguarded cameras sitting looking at them in their private spaces.
And so it has added a handy built-in shutter that can be closed to give people piece of mind that they can never be spied on when the camera is not in use.
To the rear is a 3.5mm audio output socket, so you can plug in headphones or external speakers if you want to.
The Show 5 does not carry a built-in rechargeable battery and has to be plugged in all the time, which is something of a drawback.
There is also a micro USB socket which could potentially be used for charging or powering other devices nearby.
Wrapped around the remainder of the rear of the device is a respectable 1.65" built-in rear-facing speaker, which pumps out reasonable quality sound for its modest size – far better than the Echo Dot.
On top there is an Alexa mute button as well as physical volume buttons.
In terms of functions, the Show 5 offers what will be a fairly predictable range to anyone who has used an Echo before.
It doesn't have a smart home interface for controlling smart home devices.
But it will link in with certain ones, allowing you to control devices and Routines – the linking of various devices into one preset voice order.
You can also use the Show 5 to consume video, although Amazon Prime Video is the only available app for watching movies and shows.
It is possible to browse the internet, although on a screen that small on a device that isn't handheld, you aren't going to want to spend long doing that.
YouTube can only be accessed through the browser as there is no app which is a pity, and it is the same story with Netflix.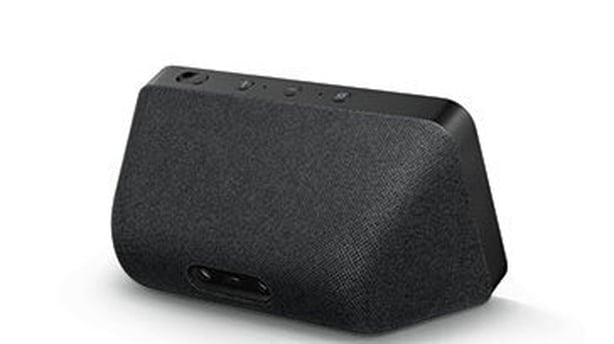 The Echo Show 5 is a handy little device for streaming music on, however, with music videos coming from Vimeo and of course you can access Amazon Music, or indeed stream from another device using a Bluetooth or cable connection.
It also carries the other communication features you'll find on other Echo devices, such as the ability to "Drop In" to one of your other Echos, "Announce" to all you Echo devices at once, "Call" an Echo device belonging to someone else or send a "Message".
And of course if the other device you are calling can handle the video, you can make those communications in glorious moving techicolour.
Of course, with Alexa on board, there are many other things you can do with the Echo Show 5 – from getting the news headlines and weather from RTE, to playing games, setting alarms and timers, reading recipes, playing radio stations and podcasts, etc.
Overall, it is good value for the price tag of around €100.
There are a few other options out there, like Google's Home Hub and Lenovo's Smart Display.
And there will undoubtedly be many more before too long.
But for now, when it comes to bang for your buck and overall functionality, there's no show like the Echo Show 5.
Comments welcome via Twitter to @willgoodbody