Two of Independent News & Media's biggest shareholders have agreed to sell some of their stakes to European media firm Mediahuis, which today made a €145.6m offer for the country's biggest newspaper group.
Mediahuis said in a statement that it has agreed to buy over 360 million shares from Denis O'Brien and Dermot Desmond, representing about 26% of the entire share capital of INM.
It said it will buy 17.31% of Denis O'Brien's INM shares while it has also agreed to buy 8.69% of Dermot Desmond's holding.
Earlier, Mediahuis said it had received irrevocable undertakings from Denis O'Brien and Dermot Desmond to back its deal to buy Independent News and Media. 
Before today's shares sale, the two businessmen together held 44.88% of Independent News & Media's shares with Denis O'Brien holding a 29.88% stake and Dermot Desmond a 15% stake.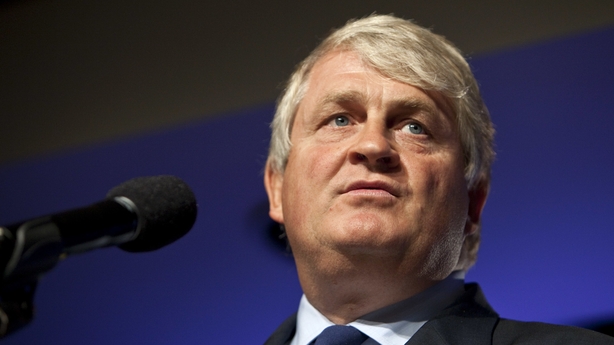 Mediahuis chairman Thomas Leysen already owns 1% of INM's shares and so the company now has a 27% stake which would effectively block any rival bidder mounting a similar takeover offer.
Earlier, Independent News and Media's chief executive Michael Doorly told the company's AGM that its  board would consider further, higher offers for the company, if they come in.
The executive chairman of Independent News and Media told today's AGM that the firm will continue to function as normal while the proposed takeover by Mediahuis is considered. 
Murdoch MacLennan said the board would focus on delivery of the group's strategy as agreed. 
The chairman said Independent News and Media's performance continues to be in line with market expectations this year. 
Mr MacLennan also outlined briefly to shareholders what the terms of the takeover approach are. 
However, he said Irish Takeover Panel rules preclude the board from disclosing any further information beyond today's stock exchange announcement. 
He said shareholders would receive further information within 28 days. 
Independent News & Media agrees to takeover deal with Mediahuis pic.twitter.com/CBMSL4qyvN

— RTÉ Business (@RTEbusiness) April 30, 2019
The INM chairman said that Mediahuis is "top of its class" and in global terms is very advanced and an interesting player in the market. 
He said this could prove very helpful in speeding up the implementation of the board's strategy. 
Earlier, Independent News and Media said it had agreed to a takeover offer by the European media group which values the company at €145.6m. 
If the deal is approved, INM said its shareholders will be entitled to receive 10.5 cent in cash for each of its shares. 
The offer has been unanimously recommended by Independent News and Media's board. 
Earlier this month INM - which owns titles including The Irish Independent, The Herald, the Sunday Independent and the Belfast Telegraph - announced that it had received an approach in relation to a possible acquisition.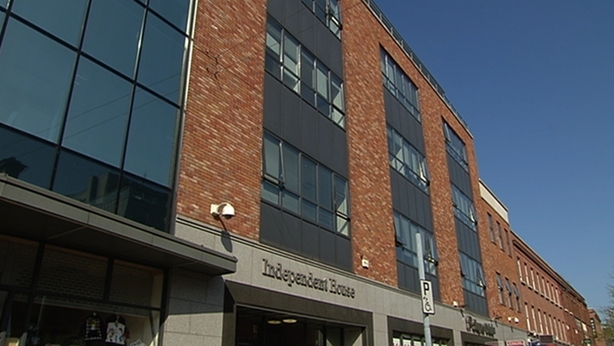 The €145.4m price represents a 44% premium on its share price before INM announced it was in takeover talks. 
Founded in 2013, Mediahuis is a private European media group with a strong portfolio of news media and digital brands. 
It has grown rapidly through acquisitions to become a leading media player in both Belgium and the Netherlands and currently employs more than 3,200 people. It reported a turnover of €819m in 2018. 
Mediahuis's Dutch brands include De Telegraaf, NRC Handelsblad, NRC Next, De Limburger and Noordhollands Dagblad, and the company saw Dutch sales of almost 900,000 newspapers daily. 
With news brands such as De Standaard, Het Nieuwsblad, Gazet van Antwerpen and Het Belang van Limburg, Mediahuis also sells about 500,000 newspapers in Belgium daily. 
In a statement, chairman Murdoch MacLennan said the company believes today's deal represents an excellent outcome for both Independent News and Media and its shareholders. 
"The offer from Mediahuis represents a compelling opportunity for shareholders to realise cash for their shareholding in INM, at a price which fairly reflects the company's performance and standalone prospects," the chairman said. 
"The INM Board believes that this offer from Mediahuis, if approved, will herald an exciting new chapter for our employees, readership and customers," he added. 
Meanwhile, a number of shareholders at today's AGM expressed strong concerns about the nature of the proposed takeover, the price being offered and the move into foreign ownership.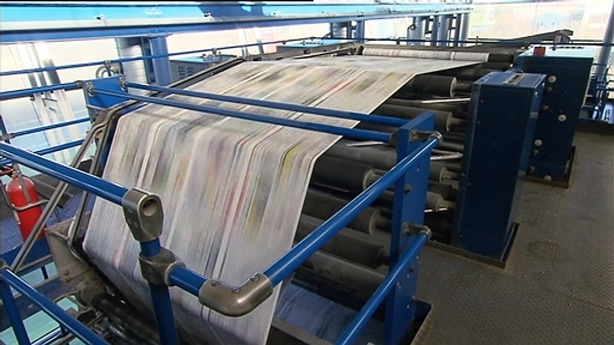 Mr MacLennan said Mediahuis has given clear guarantees about maintaining editorial independence and the same benefits to staff. 
Former employee of 41 years and now shareholder, Michael Nolan, said he was filled with sadness at the decision to recommend a sale of the company. 
"I have to record my regret that a once great company is being sold for buttons," he said. 
Asked if the board had received other offers from other potential suitors, Mr MacLennan said it had, but the board believes this is the best deal for its shareholders. 
In response to a question from a shareholder about whether the board would consider further offers if they come in higher, CEO Michael Doorly said it would, after he consulted with the company's lawyer. 
In the face of criticism from a shareholder that the board had made this decision after a "wet week" in their positions and that board members had bought very few shares themselves, Mr MacLennan said the board has a strong allegiance to the firm and its success.
Privately-owned Mediahuis said today that it saw a big potential in improving INM's online business.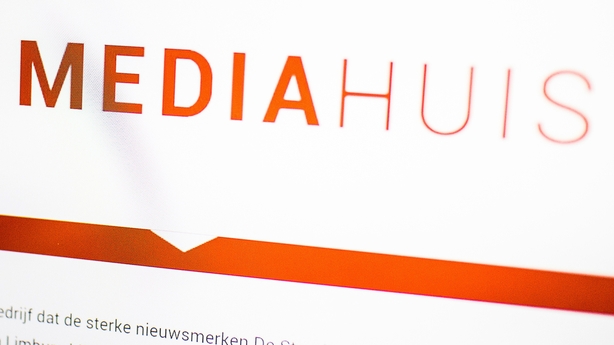 Mediahuis has a track record of combining innovative journalism with digital subscription services and paywalls. 
"We have the resources and the capabilities to further the digital transformation and enhance the digital capabilities of INM. We think it's a good match," Mediahuis chairman Thomas Leysen said.
Telecoms billionaire Denis O'Brien began building up his stake in 2006 when the then global media empire had a €2.3 billion market capitalisation, or as it boasted in its annual report a year later, one "approaching that of The New York Times." 
But weighed down by debts when the financial crisis hit, INM shareholders were diluted by almost 50% in a 2009 debt-for-equity swap with lenders, part of a restructuring that included the sale of overseas interests. 
In 2013, after O'Brien had rebuilt his stake to just below 30%, INM had to strike another deal with its lenders to cut its debt by two thirds. 
INM is currently subject to a court-ordered investigation into potentially unlawful conduct, including allegations that journalists' data might have been accessed for an "improper purpose." 
Asked about the investigation, Leysen said Mediahuis had had the opportunity to do its due diligence.
Mediahuis expects the deal for INM to close in the third quarter after approval by shareholders, competition authorities, and the Department of Communications.
Shares in the company were lower in Dublin trade today.
Additional reporting by Glenda Sheridan