A report from the Financial Services and Pensions Ombudsman shows that from the financial services companies operating here, Irish Life Assurance had the highest number of complaints upheld last year. 
The Ombudsman upheld a total of 19 complaints about Irish Life Assurance, six of which were fully upheld, three of which were substantially upheld and 10 which were partially upheld.
It was followed by Irish Life Health with seven complaints upheld and Permanent TSB with six upheld complaints.  
Both Irish Life Assurance and Irish Life Health are owned by the Great West LifeCo Group.
---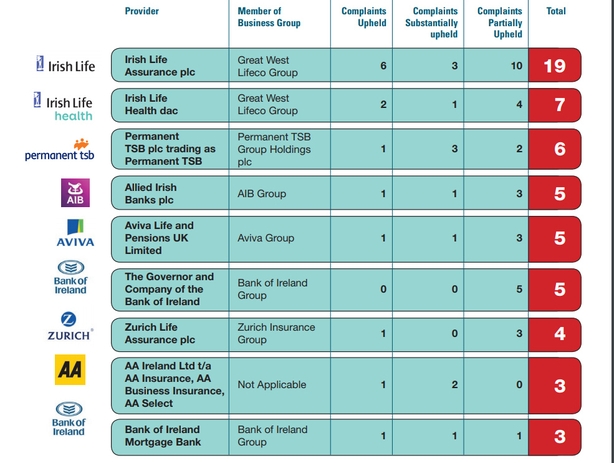 ---
The Financial Services Ombudsman's Overview of Complaints for 2018 reveals that the office received a total of 5,588 complaints last year.
56% of these related to banking products. Mortgage complaints accounted for 32% of all such grievances last year, with tracker mortgages making up a large proportion of these.
33% of complaints were about insurance products, while 6% related to pension schemes and 5% were about investment products. 
Financial Services & Pensions Ombudsman publishes complaints overview pic.twitter.com/vJHLOPBQKF

— RTÉ Business (@RTEbusiness) March 28, 2019
The Financial Services Ombudsman said a total of 4,443 complaints were resolved last year. 
Of these, 2,331 complaints were resolved through the office's informal mediation process with 1,219 getting redress and/or compensation.
---
Examples include 
- Payment of €223,463 in relation to a claim under a serious illness policy which had initially been rejected
- Payment of €122,500 to a family whose claim in relation to their father's whole of life policy had been rejected 
- Payment of €40,000 to a couple whose storm damage insurance claim had initially been rejected
- Compensation of €1,500 to a couple from a mortgage provider in relation to a delay in providing their house deeds 
- Refund of AVCs paid, and compensation of €1,000 due to incorrect advice provided by a pension scheme administrator.
---
The Ombudsman also said that 234 legally binding decisions were issued following adjudication and of these, 127 were fully, substantially or partially upheld.
Financial Services Ombudsman Ger Deering said he regretted to see that insurance companies continue to void policies in a manner which he considered to be "unreasonable and disproportionate".
We need your consent to load this rte-player contentWe use rte-player to manage extra content that can set cookies on your device and collect data about your activity. Please review their details and accept them to load the content.Manage Preferences

"Where a person has an insurance policy cancelled by an insurance company due to alleged non-disclosure, or for whatever reason, this can have serious implications and render it very difficult, and in some instances almost impossible, for that person to get any sort of insurance cover subsequently," Mr Deering said.
He said he firmly believes the voiding of an insurance policy is something that should not be done lightly. 
"To avoid the risk of non-disclosure and the potential voiding of policies, I hold the view that insurance companies and insurance intermediaries should ask questions prior to the inception of a policy in a clear manner and ensure that customers are clear on what they are being asked and the potential consequences of answering incorrectly," he added.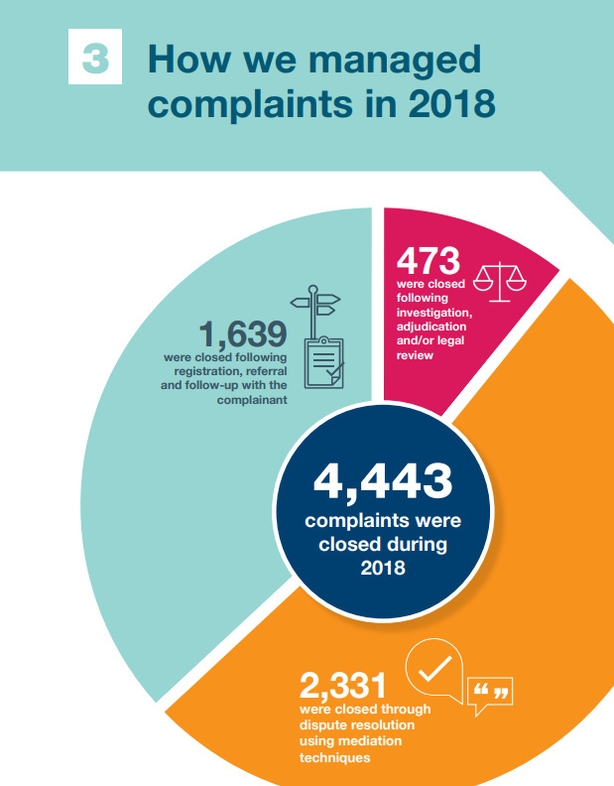 Mr Deering also said the large volume of complaints received by his office resulted in a longer than wished for processing time. 
But he welcomed the recent confirmation by the Minister for Finance that an additional 35 positions will be added to the office. 
He said this will greatly assist it to keep pace with the speed of change, to eradicate waiting times to have complaints resolved, and to achieve the objectives set out in its Strategic Plan.
The Ombudsman also welcomed the fact that the vast majority of complaints were resolved through the informal mediation process as this provides a faster outcome that is acceptable to both parties involved. 
On tracker mortgages, Mr Deering said that while the Central Bank's examination of the issue was still underway, tracker complaints were placed on hold pending confirmation that the Central Bank review had concluded.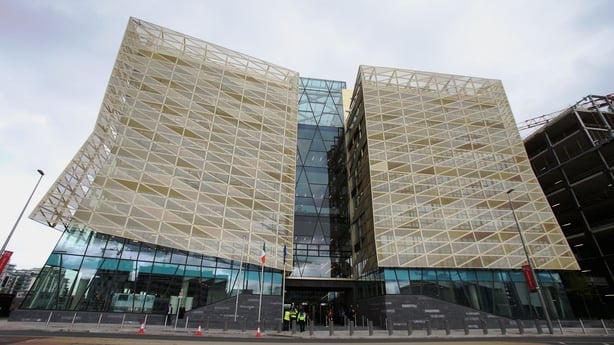 That examination has seen almost 40,000 borrowers being returned to their tracker mortgages and since July, the Ombudsman's office began to take complaints that could potentially progress, off hold.
Mr Deering said he expected to close a "significant" number of tracker mortgage complaints this year. 
"As with other complaints, this will be achieved through informal mediation, through the acceptance of settlement offers made by financial services providers, and through investigation and adjudication leading to legally binding decisions," he added. 
The Office of the Financial Services and Pensions Ombudsman was formed in 2018 to set up a "one-stop-shop" to resolve complaints from consumers against financial services or pension providers. 
The Ombudsman has the power to direct a provider to pay compensation of up to €500,000 to a complainant. He can also direct a provider to rectify the conduct that is the subject of the complaint and there is no limit to the value of rectification he can direct.