Shares in Dalata Hotel Group moved higher today after it reported higher pre-tax profits and revenues for 2018 and said it was confident in its outlook on the back of positive economic projections and strong tourist numbers.
The hotel group said it continues to monitor the ongoing uncertainty surrounding Brexit, but added that it has seen no impact on trading so far.
Dalata said its pre-tax profits for the year rose by 13% to €87.3m from €77.3m in 2017, while revenues increased by 11.8% to €393.7m from €352.2m.
The hotel group said that revenue per available room (RevPar) rose by 4.7% to €94.13, while the hotel group's average room rate rose by 4% to €112.51.
During the year, Dalata operated 1,150 new rooms - on time and on budget - as it opened the Clayton Hotel Charlemont in Dublin and four new Maldron hotels in Dublin, Cork, Belfast and Newcastle.
It also completed four extensions to existing hotels - the Clayton Hotel Dublin Airport, Maldron Hotel Parnell Square in Dublin and Maldron Hotel Sandy Road in Galway.
In line with its commitment last year, Dalata said it plans to pay a total dividend per share of 10 cent for 2018, which represents 25% of its profit after tax.
"This dividend level reflects our commitment to drive returns for our shareholders and the board's confidence in the prospects for the business," the company's chief executive Pat McCann said.
Mr McCann said the company continues to grow its pipeline and over the last 12 months, it agreed to lease three new hotels in Bristol, Manchester and Birmingham.
It also completed the purchase of the Clayton Hotel City of London at the start of the year.
Dalata also said today that it had spent €5.5m on the acquisition of a site next to its hotel on Dublin's Cardiff Lane. It plans to redevelop the area into about 70 rooms and ancillary facilities.
"Dalata continues to grow its presence and profitability across Ireland and the UK," the company's CEO said.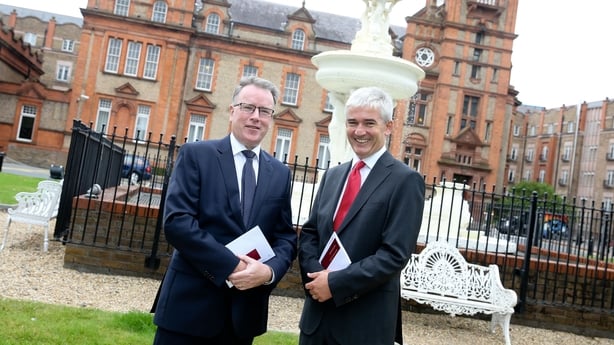 "We monitor and assess the potential challenges from the eventual Brexit outcome but we do not let it distract us from continuing to develop our people, serve our customers and deliver strong returns to our shareholders," he added.
The company noted that major fluctuations in exchange rates can make destinations more expensive or cheaper for customers to visit, adding that the current uncertainty around Brexit has caused notable fluctuations in the value of sterling.
"A significant reduction in the value of sterling would make Ireland a more expensive destination for UK visitors which in turn could impact on the number of UK residents staying in Irish hotels," the company said.
But it added that while UK visitors are an important part of its business in Ireland, 85% of its rooms in Dublin are sold to either domestic consumers or visitors from countries other than the UK.
It also noted that only 9% of its rooms in its Regional Ireland hotels are sold to UK customers, adding that the reduction of UK visitors is being more than offset by the growth in visitors from other markets including the US and Europe.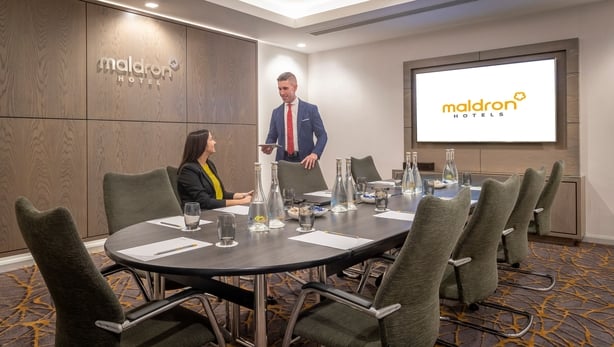 Breaking down its divisions, Dalata said that total revenue in its Dublin Hotel Portfolio rose to €234.9m from €203.4m. Occupancy rates rose to 88.1% from 85.6% while RevPar increased by 8.8% to €114.07 from €104.89.
All of the Dublin hotels saw growth last year, which Dalata said was "very positive" given the extra capacity after the extensions at Clayton Hotel Ballsbridge, Clayton Hotel Dublin Airport and Maldron Hotel Parnell Square and the disruption caused by works at these hotels.
Revenues at Dalata's Regional Ireland Hotel portfolio rose to €79.6m from €76.4m. The portfolio consists of 13 hotels including seven Maldron Hotels and six Clayton hotels located in Cork (4), Galway (3), Limerick (2), Wexford (2), Portlaoise and Sligo.
Occupancy levels at the regional hotels were fairly flat at 75.2% while RevPar rose by 5.2% to €83.64 from €69.99.
Meanwhile, revenues at the group's UK Hotel Portfolio rose to €69.1m from €61.7m, while RevPar increased by 3.1% to €82.33 from €81.54. Occupancy levels were also higher, rising to 84.7% from 82.9%.
At the end of 2018, Dalata's UK hotel portfolio consisted of seven Clayton hotels and three Maldron hotels, with two hotels in London, five hotels in regional UK and three hotels in Northern Ireland.
Dalata shares moved higher in Dublin trade today.