Echelon Data Centres has received planning permission for its planned new data centre in Arklow, Co Wicklow.
The facility will be situated in the Avoca Business Park in the town, close to the M11 motorway.
€500m will be invested in the centre and it will lead to the creation of 450 temporary construction positions and 90 permanent operational roles.
It will be used to serve companies operating in ecommerce, cloud computing, digital broadcasting, social media, telecommunications and the internet of things.
The building will be 45,000m² in size and the first phase will be up and running in the first three months of 2021.
According to the firm behind it, the Arklow facility has the potential to be one of the largest data centres in the world.
The company has welcomed the planning decision.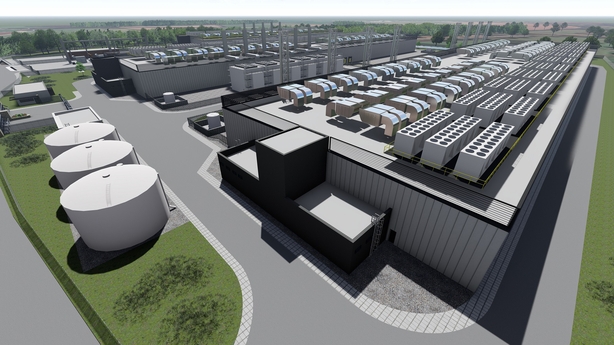 It is also building a second data centre in Clondalkin, west Dublin, where construction has already begun.
The firm says it is in the process of identifying and acquiring other sites in Ireland, the UK and Europe and hopes to become one of Europe's largest data centre providers.
Echelon is owned by Aldgate Developments, which has more than a million square feet of commercial development in progress in Dublin and London.