Eir has announced a further €0.5 billion investment in its fixed broadband network which will see fibre to the home connectivity brought to an additional 1.4 million premises around the country.
The move, which will deliver speeds of up to 10Gbps, will take five years to complete.
180 towns and cities will be included in the upgrade, with every town with more than 1,000 premises on the list.
However, while the investment will bring a significant increase in speeds to those who already have Eir based fibre to the cabinet broadband access, it will not deliver fibre connectivity to any premises in rural Ireland that do not have it.
Those homes and businesses will still have to wait for the rollout of the long-awaited government National Broadband Plan (NBP).
The first of the new premises will be connected by Eir around September of this year.
Eir to invest another €500m in fixed broadband network pic.twitter.com/4klYsHscki

— RTÉ Business (@RTEbusiness) February 11, 2019
Eir is already rolling out a fibre to the home network to 335,000 rural premises, at a cost of €250m and that part of the project is due to be completed by June of this year.
Eir chief executive Carolan Lennon said this figure was 35,000 more than previously planned, and this increase coupled with the fibre to the home rollout announced today could result in up to 80,000 premises being taken out of the NBP intervention area.
The NBP aims to bring high-speed connectivity to 540,000 premises in rural areas that will otherwise not be served by commercial operators.
The Government is currently evaluating the final tender of the only remaining bidding consortium for the NBP, National Broadband Ireland, with a final decision expected very soon.
Ms Lennon said she expects that if it gets the go-ahead, it will take between five and seven years for completion of the NBP rollout.
She said she also does not think that fibre optic connectivity into the building will be the solution for all premises in the NBP as it will be too tricky for some.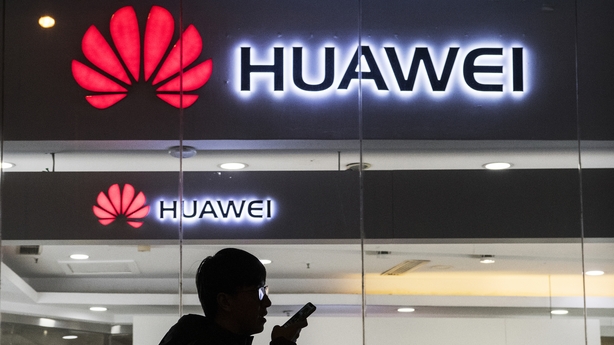 The Eir boss also said the company would continue to use Huawei equipment in its networks, despite growing concern around the world that it could potentially be used by Chinese authorities for spying purposes.
Ms Lennon said Eir is confident in Huawei as a partner and the company's products are widely used by other telecom firms across Europe.
Despite reports last year that adoption of fibre to the home broadband had been slow in areas where it was already on offer, Ms Lennon said Eir is happy with the take-up so far.
SIRO invests €14m in Co Donegal broadband services
SIRO has announced a new €14m investment in the rollout of its fibre-to-the-building (FTTB) broadband network to six towns in Co Donegal - Buncrana, Donegal Town, Ballybofey, Stranorlar, Ballyshannon and Bundoran.
This will see over 14,000 homes and premises offered access to the SIRO broadband network.
SIRO has already started construction, with 1,600 homes and businesses in Buncrana already able to avail of Gigabit connectivity.
Preparatory works also already underway in the five other Donegal towns.
"All of the premises will have a 100% fibre-optic connection available, giving them access to the same level of world class broadband in cities like Hong Kong or Tokyo," SIRO stated.
Today's investment brings SIRO's total spend in Co Donegal to €25m.
SIRO is a joint venture of ESB and Vodafone which is investing €450m in building Ireland's first 100% Fibre-to-the-Building (FTTB) broadband network to 50 towns and city areas throughout Ireland.