Danish insurer Qudos, which has more than 51,000 Irish-based customers, has been declared bankrupt by a court in Denmark.
As a result of the bankruptcy, the Danish Guarantee Fund for insurance is now expected to cover the cost of outstanding claims for the company.
On 27 November Qudos went into solvent liquidation in Denmark - where it is based and regulated - and subsequently said it would cease paying out on any outstanding claims.
---
READ: Central Bank Q&A on Qudos' bankruptcy
---
Ireland's Insurance Compensation Fund could have been forced to pay the outstanding claims of the Irish holders of policies from Qudos, if the insurer had not been declared bankrupt before the end of this year. 
This was due to a planned change in the law in Denmark that would have meant the Danish Insurance Guarantee Scheme would not be liable to meet Irish claims if Qudos had been declared bankrupt after 1 January next.
Earlier it emerged the Central Bank told the Department of Finance that as of 14 December there were 1,544 Irish-based Qudos claims that were open.
This comprises 155 household claims and 1,389 private car claims.
Qudos had been providing home, as well as private and commercial motor cover, to a total of 51,012 Irish customers through brokers and agents.
Its products were sold through the Irish agent for Qudos Insurance, Patrona Underwriting.
Patrona said the news of the bankruptcy is a welcome one for Irish customers awaiting the settlement of their claims.
Tony Wright, Managing Director of Patrona, said the move would mean that Irish policy-holders with outstanding claims would now receive 100% of what is owed to them, whereas if liability had fallen on the Irish Insurance Compensation Fund, not all claims would have been settled in full.
The Irish Insurance Compensation Fund only pays 65% of household claims, for example, and does not pay the full amount for comprehensive private motor claims where the policy holder was at fault.
Mr Wright said it is not yet clear how long it will take for the Danish insolvency administrator to pay out on the Irish claims.
He said he expected further news on this in early January.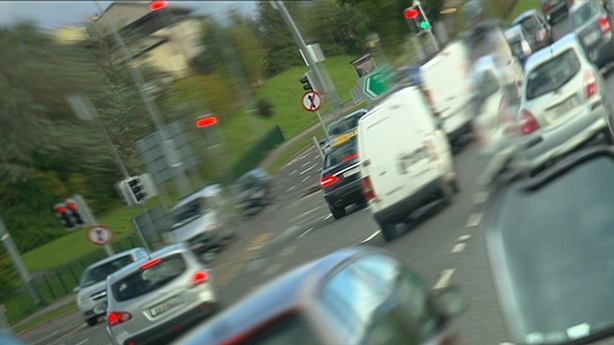 The Central Bank said "existing policies continue to remain in force but they will automatically cancel three months from the date of the bankruptcy".
The regulator added it is "strongly recommending that the small number of remaining Irish policyholders arrange alternative cover with immediate effect.
"Policyholders must now report any claims to the Danish Guarantee Fund for non-life insurance undertakings provided that the claims are covered by the Guarantee Fund.
"Otherwise, policyholders must report any claims to the bankruptcy estate of Qudos Insurance A/S.
"The Central Bank is working closely with the DFSA to ensure all Irish policyholders are identified and communicated with directly."
Insurance Ireland welcomes bankruptcy
Industry body Insurance Ireland has welcomed the bankruptcy announcement, adding that "the priority now is ensuring that Irish policyholders with outstanding claims are given clarity on how and when their claims will be settled by the Danish Guarantee Fund".
In reply to a question from Fianna Fáil's Finance Spokesperson Michael McGrath, Minister of State Pat Breen said the company's policy holders here included 37,948 customers with van insurance, 10,940 customers with house insurance and 1,366 customers with private car insurance.
Mr McGrath said "there was a real concern that the bankruptcy of Qudos would be delayed until after the new year and this would have resulted in a hefty bill for the Insurance Compensation Fund here and ultimately Irish insurance policyholders.
"In that sense, it is welcome that bankruptcy has occurred before the change in the law in Denmark comes into effect on 1 January 2019.
"On the other hand, the bankruptcy of the company means it will not have the resources to settle claims and so over 1,500 claimants will now be dependent on the Danish Guarantee Scheme to pay the claims.
"The Department of Finance and Central Bank will need to liaise closely with the Danish authorities to ensure there is no undue delay in claims being dealt with.
"We cannot afford a repeat of the Setanta debacle where hundreds of claims remain unpaid almost five years on from the collapse of that company," Mr McGrath added.