Irish Continental Group, which owns Irish Ferries, saw its revenue fall by 1.3% to €285m over the first ten months of the year.
The operator blamed sailing disruptions and schedule changes for the drop-off, adding that higher fuel prices are also affecting the company.
In a trading statement this morning, ICG also warned over the heightened uncertainty brought to its business as a result of Brexit.
"This is bound to be affecting the timing of corporate investment decisions and continued uncertainty may have a negative impact on consumer sentiment," ICG said in today's trading update.
For the year to November 24, ICG said that Irish Ferries carried 365,400 cars, a decrease of 7.2% on the previous year, and on the back of a 7.3% loss in sailings.
It added that since June 30, car carryings decreased by 11.2% compared with the same period last year.
ICG said that carryings since July were adversely affected by significant disruptions to the schedules on the Dublin Holyhead route due to technical difficulties affecting its flagship ferry Ulysses.
"While Irish Ferries adjusted its fleet allocations to reduce the effect of these disruptions there remained a significant reduction in capacity," it added.
It also said that its WB Yeats ferry, currently under construction by Flensburger Schiffbau-Gesselschaft, completed its sea-trials in early November and is undergoing final delivery adjustments.
ICG has been advised that the ferry will be ready for delivery during early December.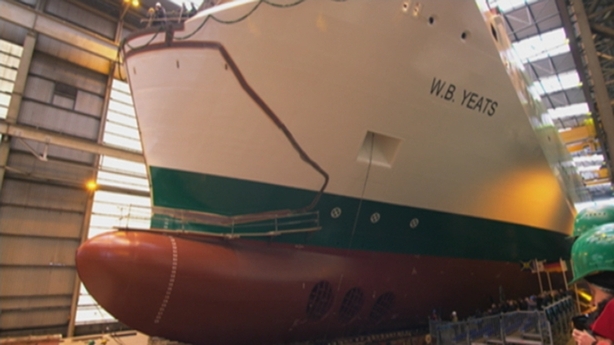 Around 19,000 people had their summer sailings to France cancelled due to a delay in the delivery of the ferry.
"ICG would like to apologise once again for any disruption caused to our tourism and freight customers due to the delay in FSG delivering the ship, a delay that was an extraordinary event totally outside the control of ICG," the company said.
Shares in the company were higher in Dublin trade today.