Vodafone's new chief executive Nick Read said he would reduce operating costs by €1.2 billion by 2021 and review its tower assets to drive higher returns at the world's second largest mobile operator.
Replacing Vittorio Colao at the top of the British company after the Italian ran the group for 10 years, Read said he would also freeze the dividend until the British company has reduced its debt pile.
"My new strategic priorities focus on radically simplifying our operating model and generating better returns from our infrastructure assets," Read said today.
The initial market reaction was positive, with Vodafone shares trading 7% higher shortly after the market opened.
The shares had fallen 39% since the beginning of the year as investors fret about the cost of acquiring Liberty Global's cable assets in Germany, the outlay on new spectrum for 5G services and tougher conditions in some European markets.
Read, the former Vodafone finance director who took over the top job last month, said he had taken decisive commercial and operational actions to respond to challenging conditions in Italy and Spain.
He also said he would reduce Vodafone's costs for the third year in a row.
As part of a move to drive better returns from investments and to share capital assets where possible, it would create a "virtual tower" company to manage the 58,000 towers it controls across Europe, with a dedicated management team.
The group is also conducting due diligence on how best to own all of its towers, including those held in joint ventures.
Analysts have suggested the group could partner with a tower group operator to bring extra cash into the business.
Any change in the ownership of its towers would mark the latest reinvention at Vodafone which is adapting to rampant consumer demand for mobile and fixed broadband services at a time of high competition in the industry.
Colao announced his departure in May a week after Vodafone clinched a long discussed deal to pay $21.8 billion to buy Liberty Global's assets in Germany and eastern Europe.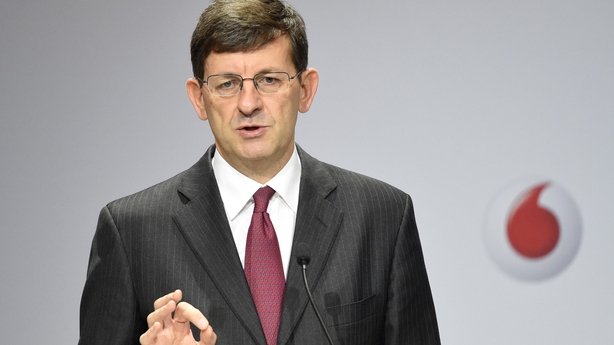 That should allow it to take the fight to rivals with a broader range of superfast cable TV, broadband and mobile services.
The group today showed it was operating generally in line with forecasts.
It reported group service revenue of €19.7 billion and adjusted earnings of €7.08 billion, up 2.9% on an organic basis for the six months to end of September, broadly in line with market forecasts.
Vodafone also narrowed its growth target for organic adjusted core earnings to 3% from a previous range of 1-5% and said it now expected free cash flow before spectrum costs to be around €5.4 billion, above the previous target of €5.2 billion.
It had an operating loss of €2.1 billion, largely driven by impairments of €3.5 billion in Spain, Romania and the Vodafone Idea business.
Vodafone Ireland's quarterly performance in line with expectations
Vodafone Ireland said its underlying service revenue grew in the second quarter grew by 3.3% to €241.2m, while its mobile customer base grew by over 8,000 during the quarter.
The company said its mobile data usage increased by 44.1% year on year to over 21.2 petabytes of mobile data for the very first time.
Vodafone said that SIRO - its joint venture with the ESB - has now passed 200,000 premises, as it continues to build out its network across towns and cities around the country.
Meanwhile, Vodafone and SIRO's national Gigabit Hub Initiative connected its eighth hub with a 1 gigabit broadband connection during the quarter. A further four hubs have been officially approved for connection.
Anne O'Leary, CEO of Vodafone Ireland, said the company is performing very much in line with expectations, with continued growth across a number of key areas - particularly mobile.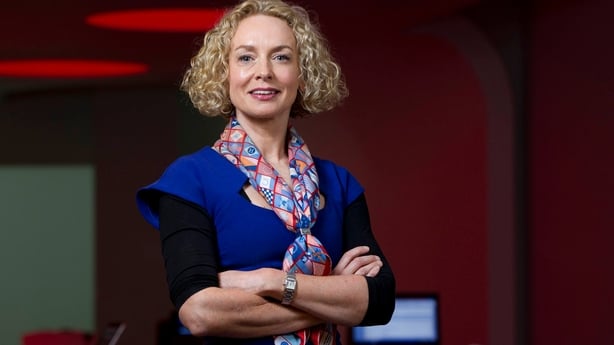 "We remain focused on our strategic objectives of supporting the creation of a Gigabit Society in Ireland through the roll out of rural broadband via SIRO," she added.
She noted that Vodafone and SIRO's Gigabit Hub Initiative, which provides free 1 gigabit broadband connection to qualifying business hubs across Ireland for two years, connected its eighth hub during the three month period.
"The latest hub saw Irish Manufacturing Research (IMR), the Enterprise Ireland and IDA Ireland-backed technology centre in Mullingar, receive this vital connection. These types of initiatives are critical if we are to support the growth and long-term success of our indigenous companies and ensure that our local communities thrive," Ms O'Leary said.