AIB's chief executive Bernard Byrne is to join Davy Group as head of its Capital Markets division, replacing Kyran McLaughlin.
This follows his surprise resignation from the bank which was announced earlier this morning.
Mr Byrne will also be appointed Deputy Chief Executive of Davy when he leaves AIB next year.
Brian McKiernan, CEO of Davy Group, said that Mr Byrne had been identified as the ideal successor to Kyran McLaughlin, saying that he was someone with the "right skillset and personal qualities" who would lead the team into the future.
"He has a range of capital markets experience and is a first-class leader who will take responsibility for a top performing team at a great time," he added.
AIB hit by CEO's defection to Davy in pay cap exodus pic.twitter.com/KGm6OmJRwY

— RTÉ Business (@RTEbusiness) October 26, 2018
The news that Bernard Byrne is to step down after less than four years in the AIB CEO role sent the bank's shares 10% lower in Dublin trade at one stage this morning. 
Mr Byrne becomes the most high profile executive to leave the lender that has blamed staff retention problems on a government-imposed pay cap.
His planned departure next year leaves AIB looking for a new chief executive as well as a chief financial officer (CFO) after Mark Bourke said last month he was leaving the bank. 
Bernard Byrne received a salary of €500,000 and a €100,000 pension payment in 2017 as AIB CEO.
Mark Bourke, who is joining Lone Star-owned Portuguese lender Novo Banco at the beginning of next year, was paid a salary of €470,000 and a pension payment of €94,000.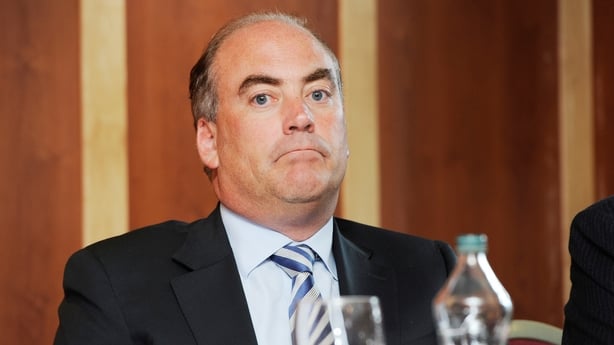 However, AIB rival Bank of Ireland - which the state holds a 14% share in - was permitted to maintain a salary package at almost twice that level for its chief executive when it appointed a new boss last year.
Before being appointed as CEO in May 2015, Mr Byrne held a number of senior executive positions, including Chief Financial Officer and Director of Personal, Business and Corporate Banking, at the bank.
AIB said last year it feared in particular losing staff to international banks that are moving operations to Dublin as a result of Brexit, and do not fall under the cap on executive pay and ban on bonuses that Dublin introduced a decade ago. 
We need your consent to load this rte-player contentWe use rte-player to manage extra content that can set cookies on your device and collect data about your activity. Please review their details and accept them to load the content.Manage Preferences
Its chairman Richard Pym told a conference last week that the restrictions on the country's domestically owned banks had turned AIB into a "training ground" for competitors. 
AIB had sought to introduce a deferred share plan for senior executives earlier this year, but it was voted down by the Government, which retains a 71% shareholding following an initial public offering last year. 
While the Minister for Finance Paschal Donohoe acknowledged the restrictions could act as a barrier to the retention of some staff and launched a review of banking remuneration policy, he said the current policy remained appropriate.
Mr Byrne had told the Irish Times last week that of AIB's 200 most senior managers, a "mid-teens" percentage had left since its €3.4 billion listing last year, a slightly higher attrition rate than normal that he said was accelerating. 
He also said last week that without pay, pension or share incentives "it's very easy to leave" and that this was causing a bit of a drag in terms of investor interest in AIB.
"It was a very grim day in my life when Bernard told me that he had an external opportunity which he wanted to pursue. The fact that it came so soon after the resignation of our CFO, Mark Bourke, made it doubly difficult," Richard Pym said in a statement.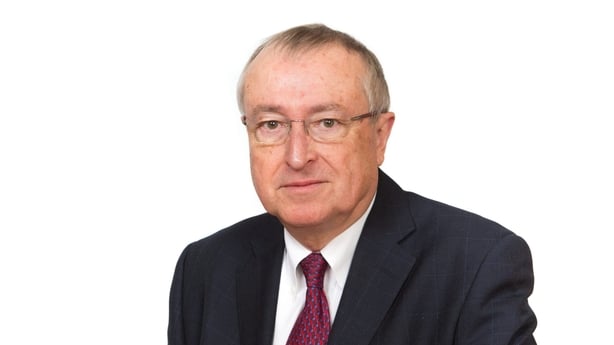 "Bernard has been a great business partner to me and a good friend. He has produced exceptional results from the bank - not just financially and operationally, but has also dramatically improved staff engagement and customer advocacy," he added. 
In a statement, the Minister for Finance Paschal Donohoe said that AIB continued its transformation under Mr Byrne's leadership and is an important supporter of economic growth and jobs in the Irish economy. 
"Mr Byrne was instrumental in the successful IPO of AIB last year working closely with my predecessor and I and officials in my Department," the Minister said. 
"Mr Byrne can be proud of the many changes he introduced in the bank including a renewed focus on customers and staff engagement. He leaves the bank in a much stronger financial position as outlined in this morning's trading update," he added. 
The announcement came as AIB reported a positive third quarter - with net lending up €0.5 billion to €60.5 billion and non-performing loans down €3 billion since the end of last year.
AIB said it continued to perform well in the three month period and is on track to deliver a full year financial performance in line with market expectations.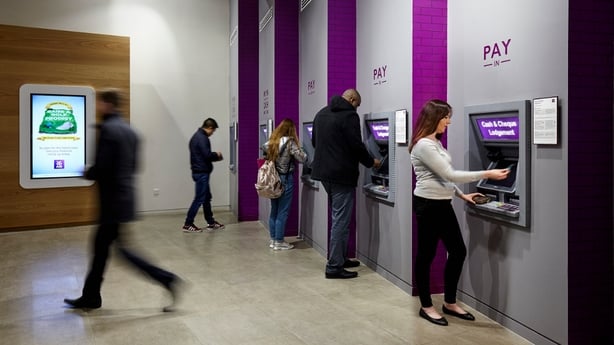 The lender said that mortgage lending in Ireland so far this year is strong with drawdowns up 13% on the same time last year. Its market share of mortgage drawdowns remained steady at 32% in August.
AIB's net interest margin - a key measure of bank profitability - was 2.51% with stable asset yields and lower funding costs offset by excess liquidity. 
It also noted that uncertainty in the global macro-economy has increased, especially Brexit-related risk.
The bank said it was adopting a vigilant approach and is planning for a range of scenarios. and assessing potential impacts on its business and customers. 
"Our team of 26 Brexit advisors continue to work closely with our Irish and UK-based customers to better understand and advise on the potential implications of Brexit to support their businesses," the bank said.
"The current situation has created uncertainty and has likely resulted in postponed investment decisions, particularly in SME communities, both in Ireland and the UK," AIB added.
The bank's shares are well below the €4.40 listing price achieved at Europe's largest initial public offering of 2017 and more than 30% down on a high hit early in 2018.
"The resignation of both the CEO and CFO of AIB Group is likely to send shockwaves across Dublin this morning with growing concerns of instability," Merrion Stockbrokers analyst Darren McKinley wrote in a note.
"This is a huge loss for the bank and already being felt by shareholders," he added.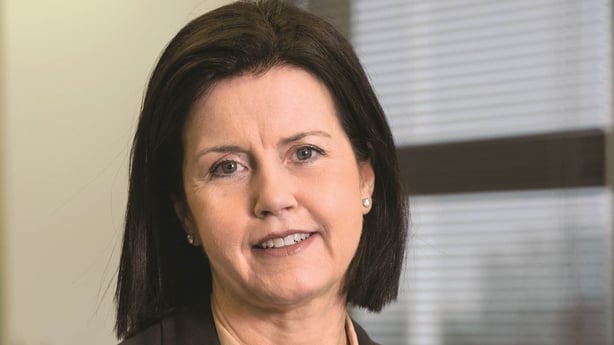 The analyst also suggested that FBD Insurance's CEO and former senior Central Bank official Fiona Muldoon as the kind of replacement that might ease investor concerns.
Shares in the bank were lower in Dublin trade today.