Pharmaceutical company MSD is to create 170 jobs in Carlow.
The firm is to build a new standalone manufacturing plant in the town, next to its existing facility there.
The factory will produce vaccines and biologics - medicines that are made from living organisms - and it being built in response to growing global demand for its medicines.
The investment, thought to be worth several hundred million euro, will bring to nearly 600 the numbers employed by the company in Carlow.
Ger Brennan, Managing Director of MSD Human Health in Ireland, said the company's established roots in Carlow and the availability of talent in the area were two factors that led to the investment coming to the town.
"MSD's continued investment in Ireland is due to continued access to highly-skilled employees as well as collaborative partnerships with Government and Third Level institutions," he said.
The decision to locate the jobs in Carlow is not directly related to Brexit, he added.
The company currently employs over 2,000 people in Ireland in sites in Dublin, Carlow, Tipperary and Brinny in Cork.
Scheduled to open in 2023, the new plant will employ graduates with a wide variety of specialties, including engineers, biochemists, lab technicians and other technical staff.
MSD has had a presence in Carlow for 10 years and the factory there was its first vaccine plant outside of the United States.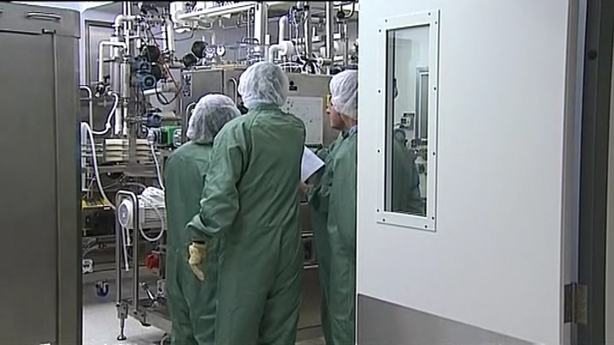 In May of last year it announced that it was expanding its Brinny and Carlow plants in an investment worth €298m.
Then in February it said it would build a new biotech facility in Swords, North Dublin creating 350 roles.
In total the company's workforce in Ireland has grown by 1,050 since February 2016.
Recruitment for the new Carlow project is to begin immediately with further information about the roles at www.msdirelandjobs.com.