Apple has broken many records over the 42 years of its colourful history.
But it hit a particularly significant high point at the start of August, when it became the first company ever to hit a $1 trillion dollar valuation.
Reaching such a financial milestone, while cause for celebration, should also have been an appropriate moment for the company and its shareholders to stop and think.
The first trillion dollars of its valuation was hard won, there's no doubt, and many plaudits must go to the late Steve Jobs, his successor Tim Cook and their teams (including here in Cork).
But the majority of the increase has followed the launch of the iPhone in 2007, with only minor share price growth during the period prior to that dating back to its flotation in 1980.
That means to continue the growth and achieve the next trillion Apple will need to produce even more innovation, on a par indeed with the extraordinary success that has been the iPhone.
Yet yesterday evening's flagship launch showed that a significant amount of the company's future growth strategy is still pinned to the iPhone - in particular bigger, higher cost iPhones.
And for good reason. When the iPhone X launched last year at a €1,000+ price tag, people scoffed and wondered whether Apple had finally pushed its prices too high.
Yet since then, the phone has sold in huge numbers, capturing 35% of all smartphone profits in the final quarter of last year.
By launching more higher value, but also higher margin iPhones like the XS and XS Max, Apple is building on that success and propping up its revenue growth from its smartphone brand.
In an attempt to hedge its bets and broaden demand though, a less expensive iPhone XR was also announced to reach potential buyers at the lower end of the premium market.
That all seems like a smart move.
Because in truth there wasn't a huge amount of truly disruptive Steve Jobs style innovation on show last evening at the launch event in the theatre that carries his name.
To be fair, it wasn't expected this time.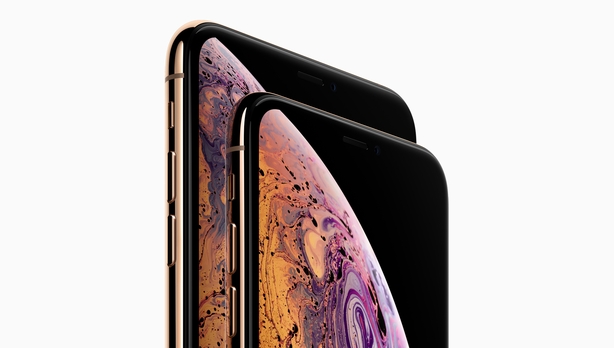 Apple is in a so-called "S" year after all, during which iPhones and other products tend to get an internal hardware upgrade rather than a groundbreaking redesign or overhaul.
There were some nifty improvements to the Apple Watch, including the introduction of some clever health monitoring features like an ECG monitor and fall detector.
But overall last evening's event was more about iterating than innovating.
The iPhone, iPad, Mac, Watch and services like iTunes, Music and Pay will continue to be Apple's main cash-cows - providing a significant earnings stream and reasonable growth to the company for some time into the future.
But despite this diversified revenue stream, the company will at some point in the future have to come up with something else big, something really new, something truly innovative.
So what else might the world's most valuable company have up its sleeve that might disrupt a market in this way and propel revenue growth?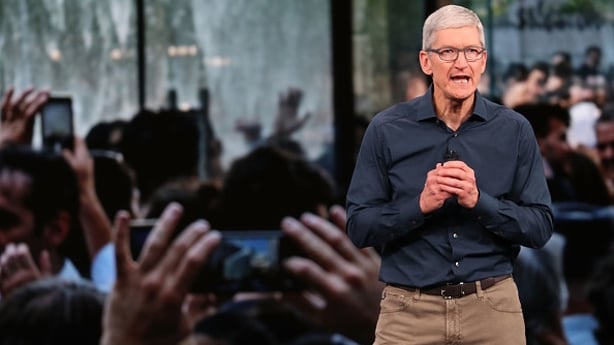 It is widely reported that the company is investing considerable resources in developing self-driving car technology with 70 vehicles now being tested on California's roads.
Cracking that sector would undoubtedly thrust the company forward considerably, given the size and value of the potential market.
It's also been rumoured that Apple is working on some sort of Augmented Reality (AR) headset.
That seems likely given the amount of resources it has invested in developing its AR Kit for developers and the inclusion of AR features on its more recent iPhones.
Although given the lukewarm reaction of consumers to VR and AR so far, it is unlikely to be an overnight success.
Then there's the move into content production, illustrated perfectly on Monday by the news that Apple had signed a deal with Cartoon Saloon in Kilkenny to buy a film called Wolfwalkers that is in production.
The company reportedly has a $1 billion war chest to sink into producing video content for Apple TV and iTunes, and if it were to innovate and develop further in that space it could prove a lucrative new revenue stream.
Aside from these few suggestions though, we've very few other indications about what interesting inventions Apple is secretly working on deep in the bowels of its shiny new Cupertino headquarters.
Undoubtedly yesterday's launch will give a fresh impetus to earnings from iPhone and Watch sales that will sustain decent growth for another while yet.
But what isn't so clear is what Apple's "one more thing..." will be in during the next decade and whether it will be innovative enough to drive the company on towards the $2 trillion valuation mark.
Comments welcome via Twitter to @willgoodbody