PayPal Holdings last night reported a second-quarter profit that beat analysts' estimates, but its forecast for third-quarter revenue came up short.
Net income rose to $526m, or 44 cents per share, in the second quarter, from $411m, or 34 cents per share, a year earlier. Revenue rose to $3.86 billion from $3.13 billion.
Excluding one-time items, the company earned 58 cents per share, beating the average analyst estimate of 57 cents, according to Thomson Reuters.
For the third quarter, PayPal said it expects revenue between $3.62 billion and $3.67 billion, below analysts' $3.71 billion estimate.
Since separating from online marketplace eBay in 2015, California-based PayPal has been striving to become more than just a checkout button on e-commerce platforms.
It has been expanding the breadth of its services through an aggressive strategy of partnerships and acquisitions, as it looks to stay ahead of rivals in the competitive digital payments landscape.
"PayPal is committed to being a comprehensive digital payments platform, offering complete solutions to our customers as the world rapidly digitises across both retail and financial services," PayPal's chief executive Dan Schulman said.
In May it said it had agreed to acquire Swedish payments company iZettle for $2.2 billion, in its largest ever acquisition.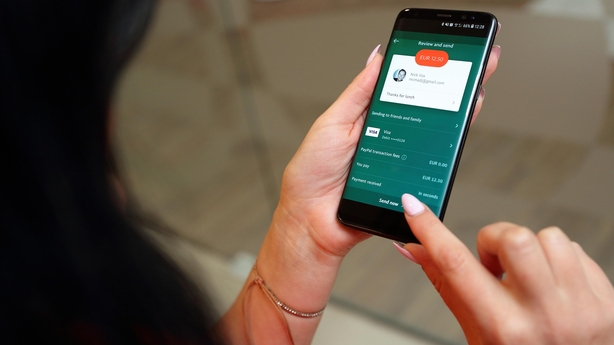 The following month it agreed to acquire prediction platform Jetlore, fraud prevention startup Simility and HyperWallet Systems, a company that helps online individual and small business sellers accept payments.
Earlier this week, PayPal won the support of Third Point, Daniel Loeb's activist hedge fund, which revealed in an investor letter that it had taken a stake in the online payments company.
"We see parallels between PayPal and other best-in-class internet platforms like Netflix and Amazon - high and rising market share, untapped pricing power, and significant margin expansion potential," Third Point's letter said.
PayPal said it processed $139 billion in payments in the second quarter of 2018, up 29% from a year earlier.
Venmo, its peer-to-peer payment app popular with younger consumers, processed $14 billion in payments in the second quarter, up 78% on the same time last year.
PayPal also said its board had approved $10 billion in share buybacks.
The company raised its revenue forecast for the full year to $15.3 billion to $15.5 billion from $15.2 billion to $15.4 billion.