Shares in Netflix slumped 7.9% and was on track for its biggest one-day drop in two years after the company's quarterly subscriber growth missed expectations, fanning fears that its rapid expansion is slowing.
It reported a surprise shortfall in subscriber additions for a second quarter marked by the lack of a blockbuster new show and the soccer World Cup. 
While Wall Street remains overwhelmingly positive on Netflix and its role in video streaming globally, the numbers did raise question marks over future growth.
Boosted by the success of its original shows such as "13 Reasons Why," "House of Cards" and "Orange is the New Black," Netflix had beaten subscriber growth expectations in seven out of last 10 quarters. 
That has driven a doubling of its share price in the last year, raising its value to within sight of $200 billion as of Monday's close. 
What is not clear is where the hurdles to that unbroken run of growth will come from, be it stronger competition from Amazon Prime or the changes in control of major film and TV franchises heralded by Walt Disney and Comcast's bid for Twenty-First Century Fox. 
Netflix added 5.15 million customers in the three months from April to June, 1 million fewer than forecasts from Thomson Reuters and down from 7.41 million in the first quarter. 
"While subscriber weakness is obviously an issue, the company's inability to explain it satisfactorily could weigh on the stock over the coming quarter," Barclays analysts said. 
Analysts pointed to the World Cup as a possible distraction in the quarter that might have encouraged subscribers to hold off or freeze subscriptions for a month.
The 2018 soccer tournament that is among the most-watched TV events started on June 14 and has just finished.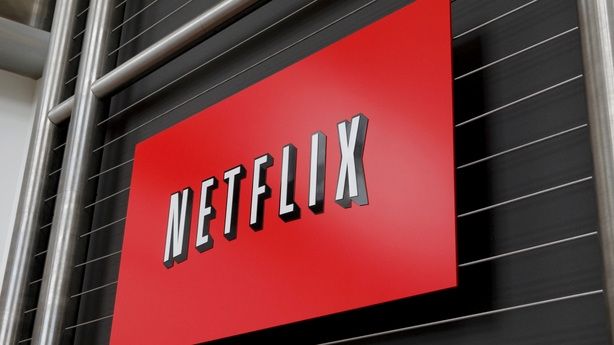 "We had a strong but not stellar Q2 (second quarter)," Netflix said in a letter to shareholders.
"Earnings, margins, and revenue were all in-line with forecast and way up from prior year," it added.
The Silicon Valley based company said it is beginning to "lead artistically" in some categories with its original content, earning enough Emmy nominations this year to break a 17-year top-spot streak by HBO. 
Netflix said it made a profit of $384m on revenue of $3.9 billion in the recent quarter, compared to net income of $66m on $2.8 billion in revenue the same time last year.
Netflix has spent billions of dollars on original content, backing films or shows from creators from a gamut of countries and cultures as it strives for broad appeal as a global television service.
"We continue to ramp up our production of non-English originals," Netflix said in the letter.
"Our international originals can be important to specific countries and regions and also play well outside of their home markets."
Netflix added that while there is an increasing focus in the traditional film industry on superheroes and sequels, the on-demand service can serve a broad variety of tastes.