Rupert Murdoch's 21st Century Fox has raised its offer for Sky in an agreed deal valuing the pay-TV group at $32.5 billion, seeing off rival bidder Comcast for now.
Fox, which has been trying to buy the pan-European group since December 2016, offered to pay £14 a share, a 12% premium to Comcast's offer, but below the £15 Sky shares were trading at today.
Analysts said the bid threw down the gauntlet for Comcast, the world's biggest entertainment company, to return with a higher offer.
The US cable group gatecrashed Murdoch's attempt to buy the 61% of Sky his group did not already own in February, when Fox was still firmly stuck in the regulatory process.
One top-40 Sky shareholder said they expected Comcast to come back with a counter bid for Sky.
"The end price really depends on the appetite of those companies and how much they are willing to take their leverage up and at what stage their shareholders say enough is enough," the shareholder, who did not wish to be identified, said.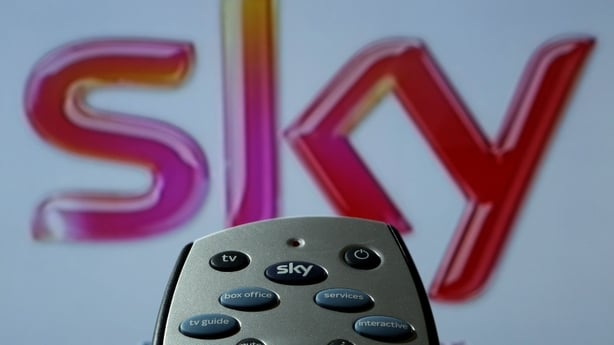 The fight for Britain's leading pay-TV group is part of a bigger battle being waged in the entertainment industry as the world's media giants offer tens of billions of dollars in deals to be able to compete with Netflix and Amazon.
Comcast and Walt Disney are locked in a separate $70 billion-plus battle to buy most of Fox's assets, which would include Sky.
Disney secured conditional US approval to buy the assets last month, giving it an edge over Comcast's bid.
Hong Kong-based hedge fund Case Equity Partners, a Sky investor, said the fact Disney was in a slightly more favourable position for Fox's US media assets meant Comcast would fight even harder to get Sky.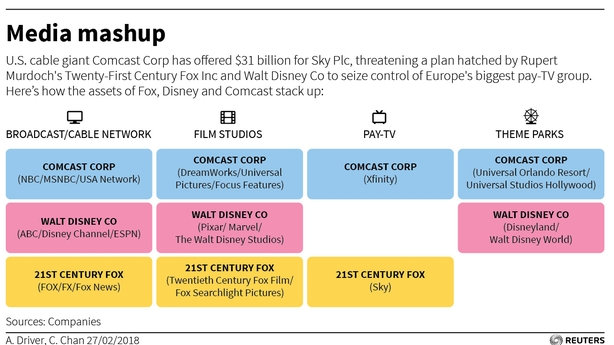 Today's Fox bid is unlikely to be the end game as we see a final Sky deal outcome at well over £15 per share," said managing partner Michael Wegener.
Comcast declined to comment on Fox's new offer.
Present in 23 million homes across Europe, Sky is a prized asset, with a direct relationship with its customers and a slate of top sport and original drama content.
"This transformative transaction will position Sky so that it can continue to compete within an environment that now includes some of the largest companies in the world," Fox said.
Its offer represents an 82% premium to Sky's shares in 2016 before the takeover drama started, and a multiple of 21 times 2017 earnings per share.
Sky's senior independent director Martin Gilbert welcomed the move.
"This offer reflects the strong position the business is in and is an attractive premium for shareholders," he said.
However, British regulators have indicated that if Disney succeeds in buying Fox, including the 39% stake in Sky, it would be required to offer the same price for the remainder of Sky.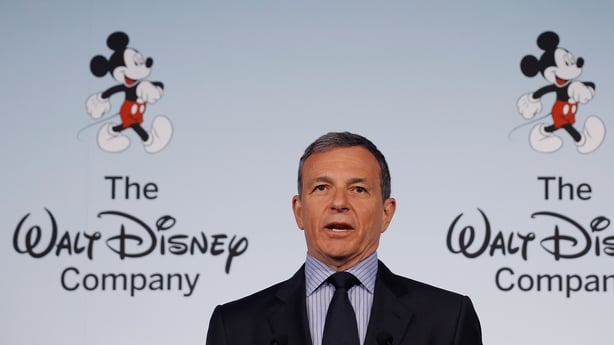 According to some shareholders, that has set an implied higher floor for Sky's shares.
Hedge funds including Elliott have bought into Sky in recent months and other vocal shareholders such as Crispin Odey have demanded that the independent directors secure a better deal.
Investors argue that Sky's continued strong trading performance, and its deal this year to secure the rights to English Premier League football at a lower than expected price, meant it warranted a higher offer.
Fox said the performance of Sky since 2016 justified its new bid. Analysts said it was not a knock-out, and Fox did not say it was its final offer.
The British government is expected to finally allow Fox to buy Sky this week, after the US group agreed to sell Sky's award-winning news channel to Disney to prevent Murdoch from owning too much of the British media.
Fox, run by Rupert's son James who is also the chairman of Sky, has made a string of guarantees to help secure backing for its deal, including investment in British TV production, technology and the protection for Sky News.
Murdoch had previously tried and failed to buy Sky in 2011 when a phone hacking scandal at his News of the World tabloid sparked a political backlash over his role in Britain.
The opposition has not completely subsided despite the plan to spin off Sky News.