Ryanair has reported profit after tax for its financial year to the end of March of €1.45 billion, a 10% increase on the previous year and at the upper end of its guidance.
Passenger numbers for the year were 9% higher at 130.3 million people with Germany, Italy and Spain the airline's biggest growth markets.
The airline's revenues rose by 8% to €7.151 billion as it opened four new bases in Burgas, Memmingen, Naples and Poznan and launched over 260 new routes.
Ryanair says higher oil prices and staff costs will reduce profits pic.twitter.com/DudUAV0RUW

— RTÉ Business (@RTEbusiness) May 21, 2018
The increases came despite mass flight cancellations on the back of a major pilot rostering issue last autumn and the announcement by the airline in December that it would recognise unions for the first time in its three decades in existence.
The airline said it expects fuel to be a major cost headwind for the next two years, although it has bought ahead 90% of its expected fuel needs for the current year at $59 a barrel.

Brent crude is currently trading at around $80 a barrel.
The airline said it expects staff costs to rise by almost €200m. Half of this will be accounted for by higher pay for front line people and half by additional headcount for growth.
Ryanair has also guided lower profit for its current financial year on the back of higher oil prices and staff costs and said it expects profit to come in the range of €1.25 billion to €1.35 billion.
"Our outlook for FY19 is on the pessimistic side of cautious," chief executive Michael O'Leary said in today's results statement statement.
"Forward bookings are strong but pricing remains soft. While still too early to accurately forecast close-in summer bookings or H2 fares, we are cautiously guiding broadly flat average fares for FY19," Mr O'Leary said.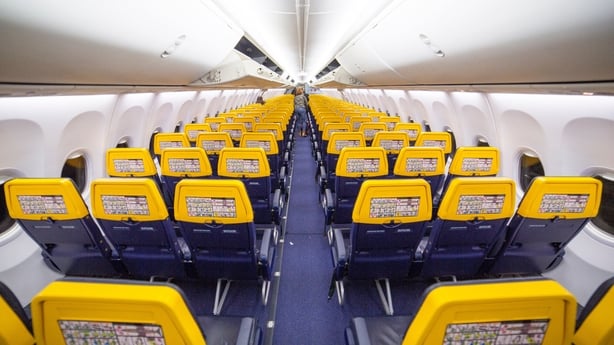 He also said the airline expects to grow its passenger numbers by 7% to 139 million at flat load factors - how many seats it fills on each flight - of 95%.
In today's statement, Ryanair has also warned that a hard Brexit could force it restrict the voting rights of all non-EU shareholders.
Michael O'Leary said the airline had to be majority owned and controlled by EU shareholders to comply with licences.
It means non-EU shareholders may not be able to vote on shareholder resolutions.
Mr O'Leary also said the airline has applied for a UK Air Operator's Certificate (AOC) which it hopes to receive before the end of the year.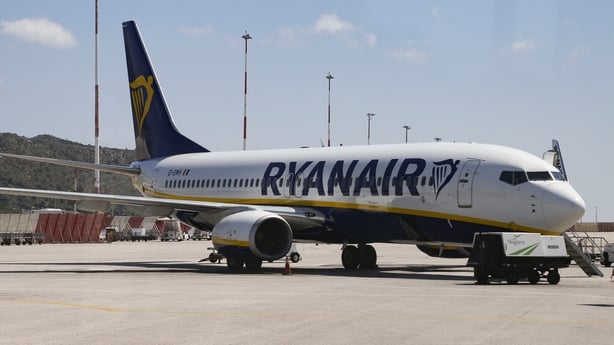 In April, Ryanair bought a 24.9% stake in Austria's LaudaMotion and are working to increase that stake to 75% - subject to EU merger approval.
The Ryanair CEO said that LaudaMotion is an "attractive" opportunity as it is an Airbus operator and Ryanair is looking for opportunities to grow its Airbus fleet to 30-50 aircraft over the next five years.
It also set up a Polish charter airline, Ryanair Sun, which started flying in April. Ryanair said the new charter service looks set to trade profitably in its first 12 months of operation.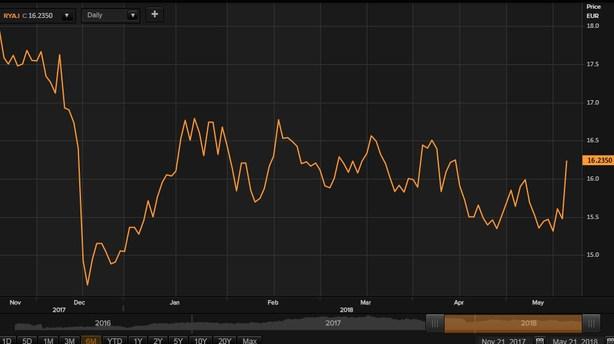 Ryanair's downbeat tone was in contrast to rival EasyJet, which said last week that it expects profits to rise more than 30% for the year to the end of September as it benefits from strong travel demand and the collapse of some smaller rivals.
Its shares closed 5.1% higher in Dublin trade today after opening with initial losses.